It Must Be Heaven
Elia Suleiman, France, Palestinian Territories, 2019
o
Filmmaker Elia Suleiman leaves his native Palestine in search of a new homeland – only to find that Palestine is with him wherever he goes. The quest for a new life quickly becomes a comedy of errors: whether in Paris or in New York, something always reminds him of home. All the while, Suleiman keeps returning to the same nagging question: What kind of place could we ever truly call home?

Der palästinensische Filmemacher Elia Suleiman spielt sich selbst, als stummer Beobachter einer Reihe von aneinandergereihten tragikomischen Mini-Szenen und -ereignissen: Erst in Nazareth, dann in Paris und New York. Die Reise macht deutlich, dass Palästina für ihn überall ist: Heimat und Heimatlosigkeit fallen in eins, jedes Hier ist immer auch ein Anderswo und jede komische auch eine traurige Situation.
Philipp Stadelmaier
Une douceur bienveillante dans ce portait divinement satirique de la folie du monde actuel. Véritable délectation, cette fable burlesque rafraîchissante transforme la célèbre maxime « on finira par en rire » par « on en éclate de rire », et le rire durant la projection revient quand les situations du film réapparaissent dans notre quotidien. Elia Suleiman est un génie !
Carine Trenteun
It Must Be Heaven nous donne à la fois des nouvelles de Suleiman, et des nouvelles du monde, tel qu'il le voit, et rappelle à quel point son regard poétique, burlesque et politique nous est précieux.
Stéphane Goudet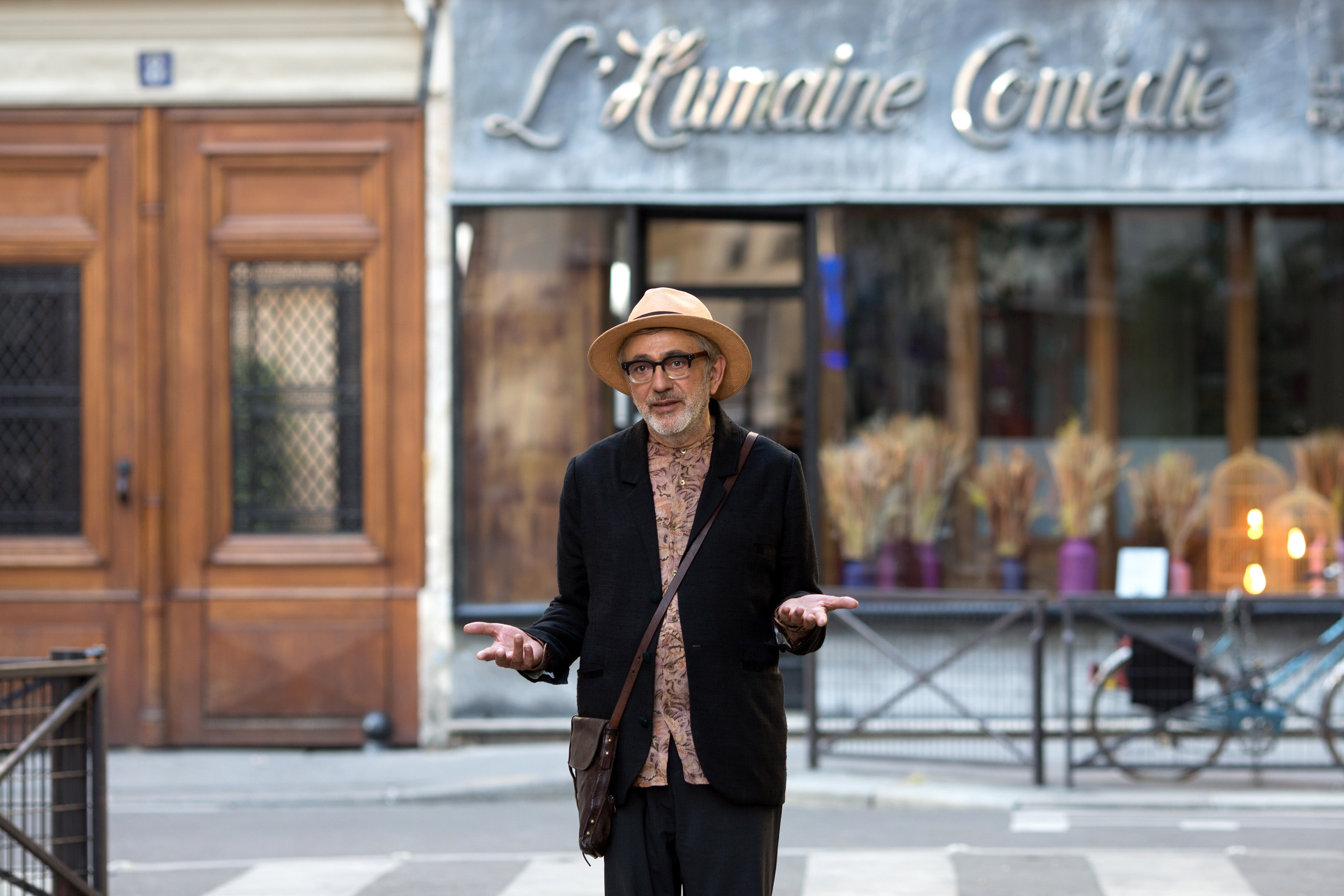 5/24/2019
Bundeszentrale für politische Bildung, 9/20/2006
Masterclass with Elia Suleiman
Interview mit Elia Suleiman
The legacy of Buster Keaton
Buster Keaton Rides Again (documentary)
Movie Data
o
Other titles
It Must Be Heaven - Vom Gießen des Zitronenbaums
DE
Original languages
Arabic, Hebrew, French, English, Spanish
Bonus
o
Masterclass with Elia Suleiman
Interview mit Elia Suleiman
The legacy of Buster Keaton
Buster Keaton Rides Again (documentary)
Überblick über das palästinensische Kino