Blue Note Records: Beyond the Notes
Sophie Huber, Switzerland, USA, 2018
o
Since 1939, the American record label Blue Note has inspired generations of musicians in search of individual expression. It stands for freedom, equality, dialogue - attitudes that are just as relevant today as they were when it was founded. With recordings of current sessions, archive material and interviews with Blue Note stars such as Herbie Hancock, Wayne Shorter, Norah Jones, Robert Glasper and Ambrose Akinmusire, the film also traces a piece of jazz history from the beginnings to hip-hop.

You don't have to be a jazz messenger to pay attention to the name Blue Note Records. Founded in 1939, the New York jazz label that ported greats such as John Coltrane, Thelonius Monk, Art Blakey and Miles Davis stands like few for artistic risk-taking and has only written cultural history with its hundreds of sensational album covers. In her portrait, the American Swiss Sophie Huber and her editor Russell Greene link past and present, historical and current interviews and sessions with the casual casualness of jazz. The two label founders Lion & Wolff talk about their lay beginnings, the sound engineer Rudy Van Gelder and the talent scout Ike Qubec explain how they created the authentic blue note sound and the permanent revolution of bebop, and legends like the ancient saxophonist Lou Donaldson or the unbroken vital Herbie Hancock contribute cunning anecdotes. While epochal recordings à discretion sound and atmospheric session photos appear on the running meter, sixty years of black American music and social history pass in review: a pleasure for ears, eyes and the brain.
Andreas Furler
Ce solide documentaire invite à un passionnant voyage émotionnel derrière les coulisses du label pionnier. Il offre l'occasion de s'interroger sur le lien entre ces artistes de jazz des années 50-60 et les générations actuelles de musiciens en quête d'individualisme, qui, tout comme leurs modèles aspirent à l'égalité et à une véritable liberté d'expression. Le label connaît une période creuse entre la fin des années 60 et sa reprise en 1984, qui voit la réédition d'archives exceptionnelles et l'engagement de nouveaux artistes fort prometteurs. Ainsi, à travers des séances d'enregistrements récentes, des archives rares (Meade Lux Lewis, Thelonius Monk…) et des entretiens avec des stars de Blue Note (Lou Donaldson, Herbie Hancock, Wayne Shorter, Norah Jones, Robert Glasper et Ambrose Akinmusire), Sophie Huber effectue un rapprochement entre le jazz, ferment de liberté, et le hip-hop, langage contemporain des cités.
Serge Molla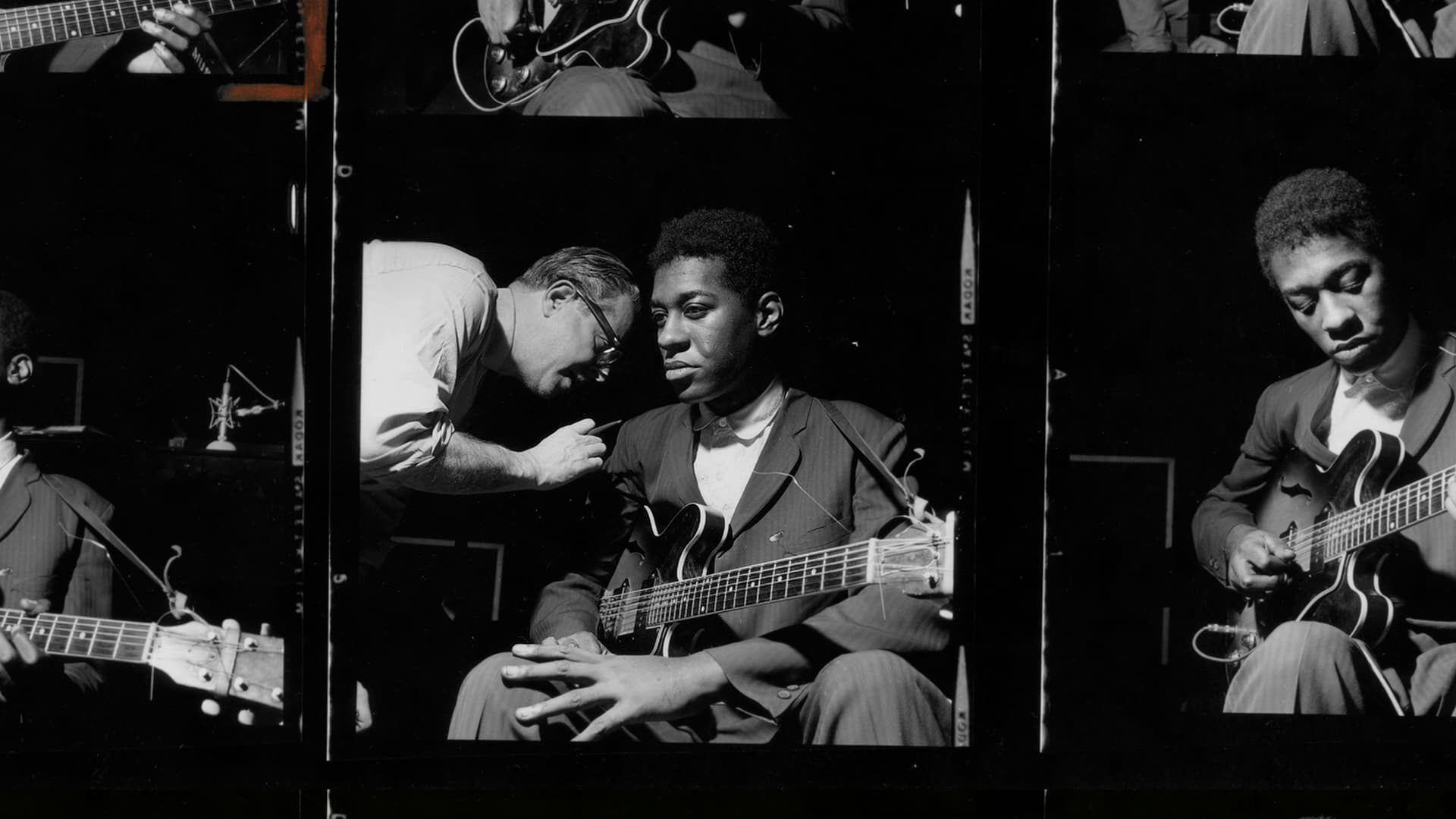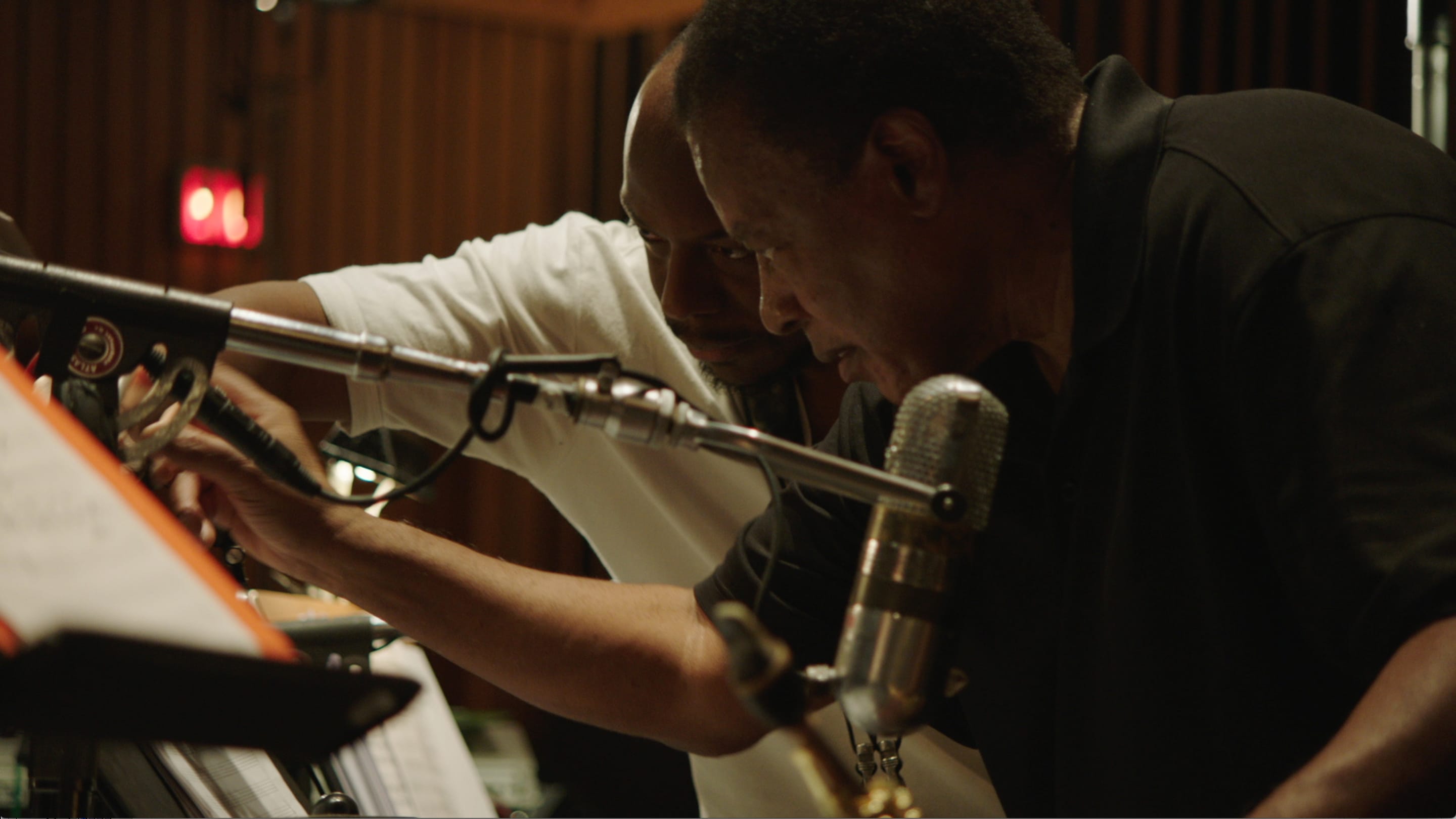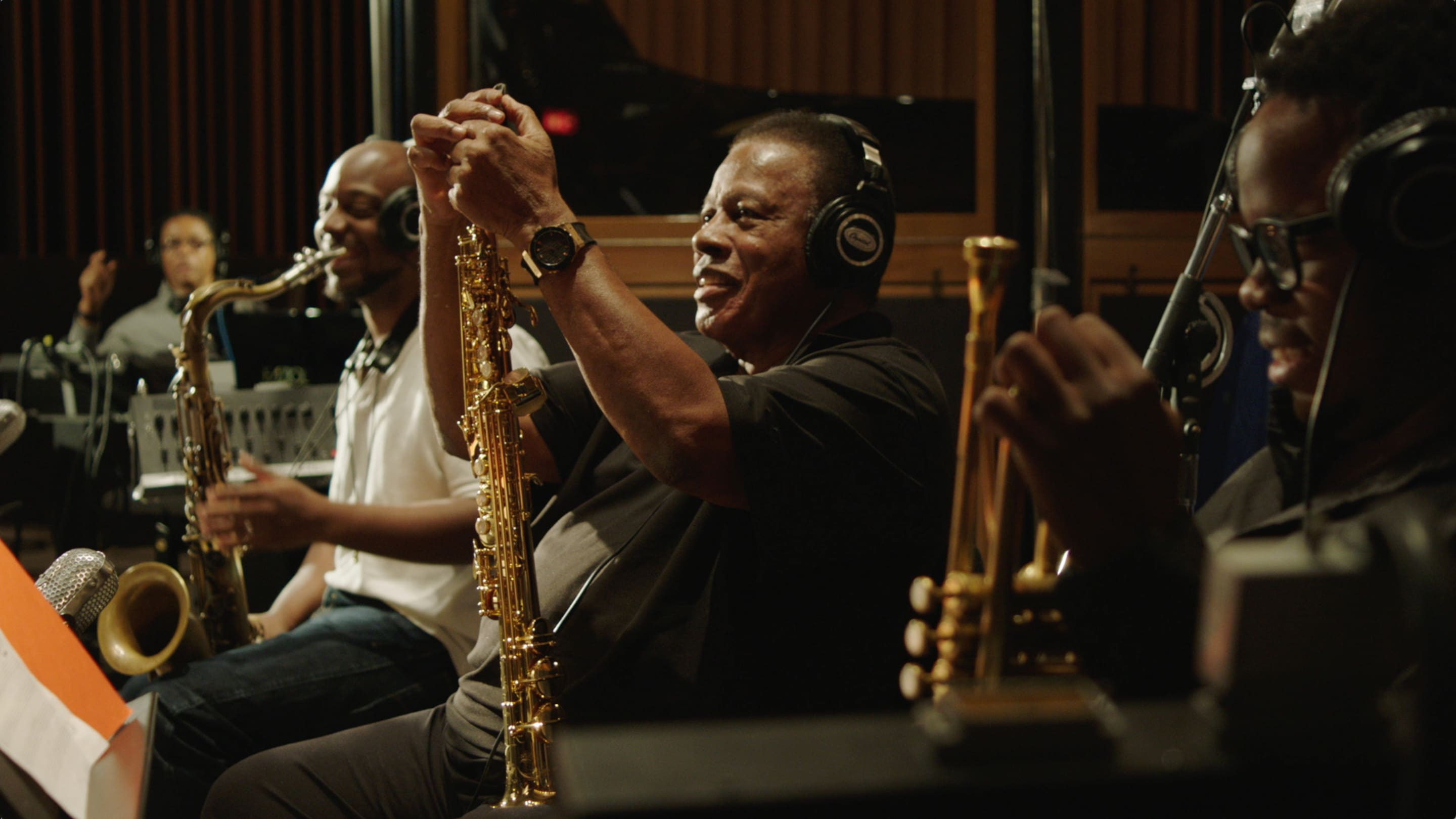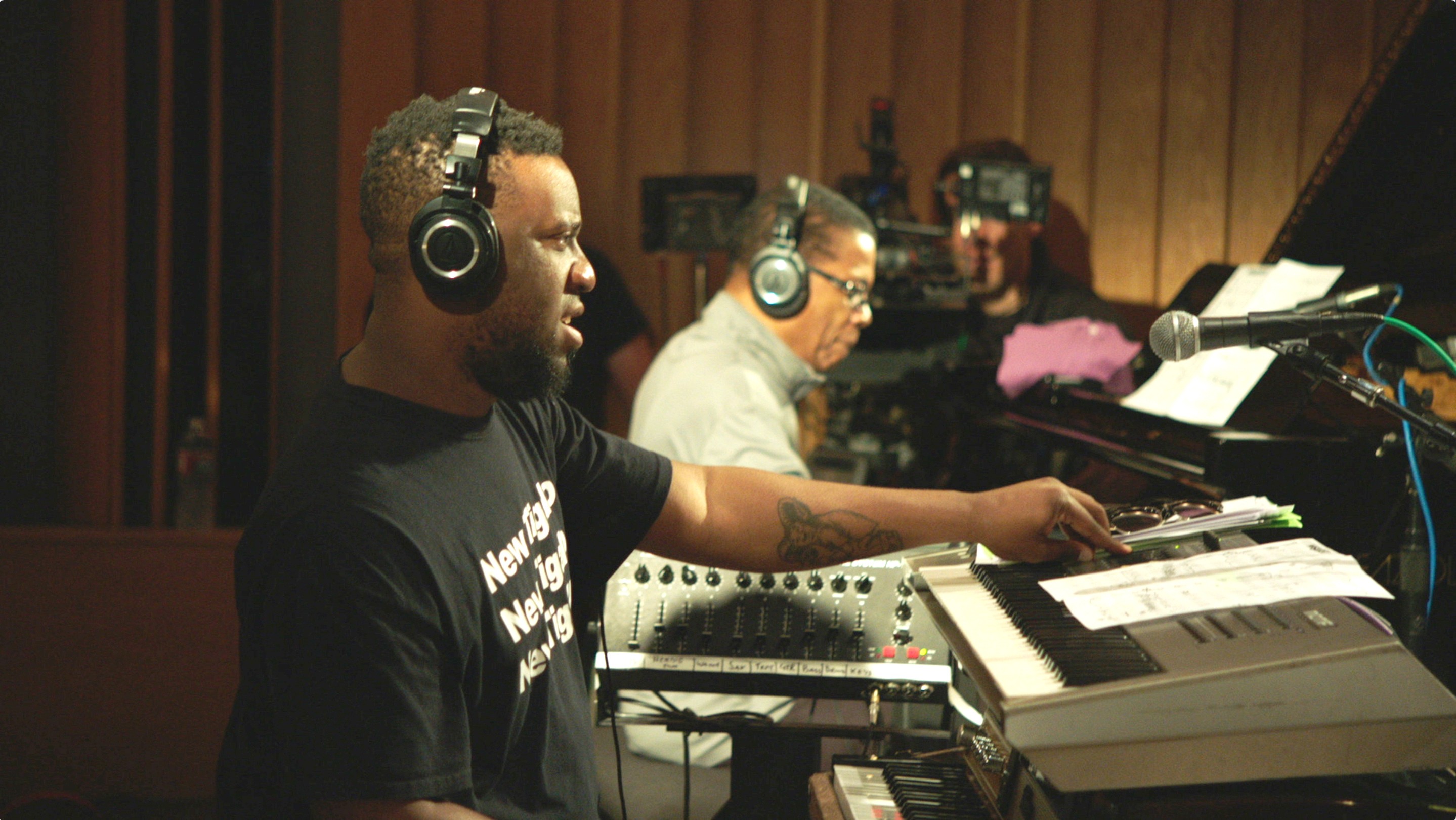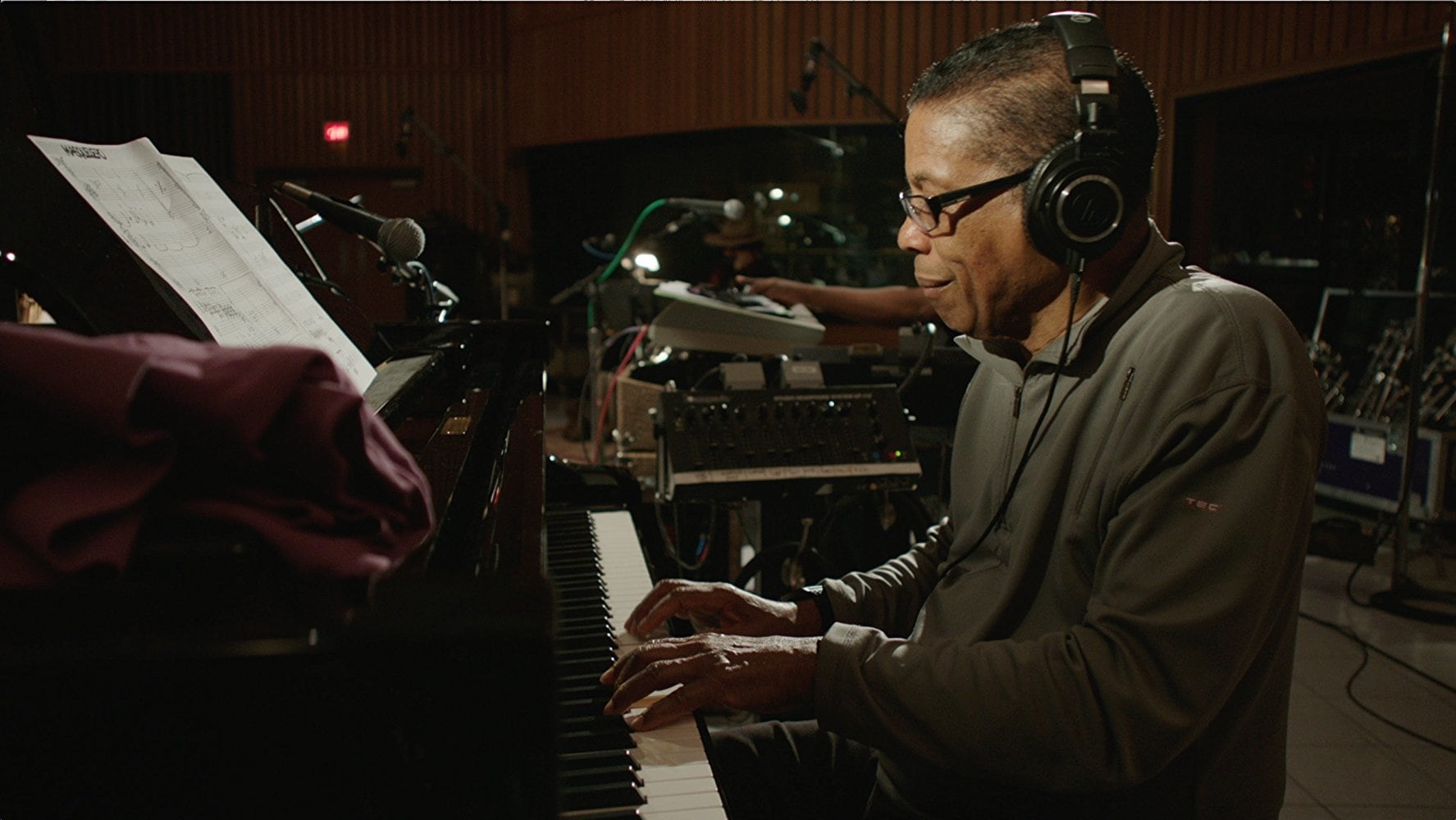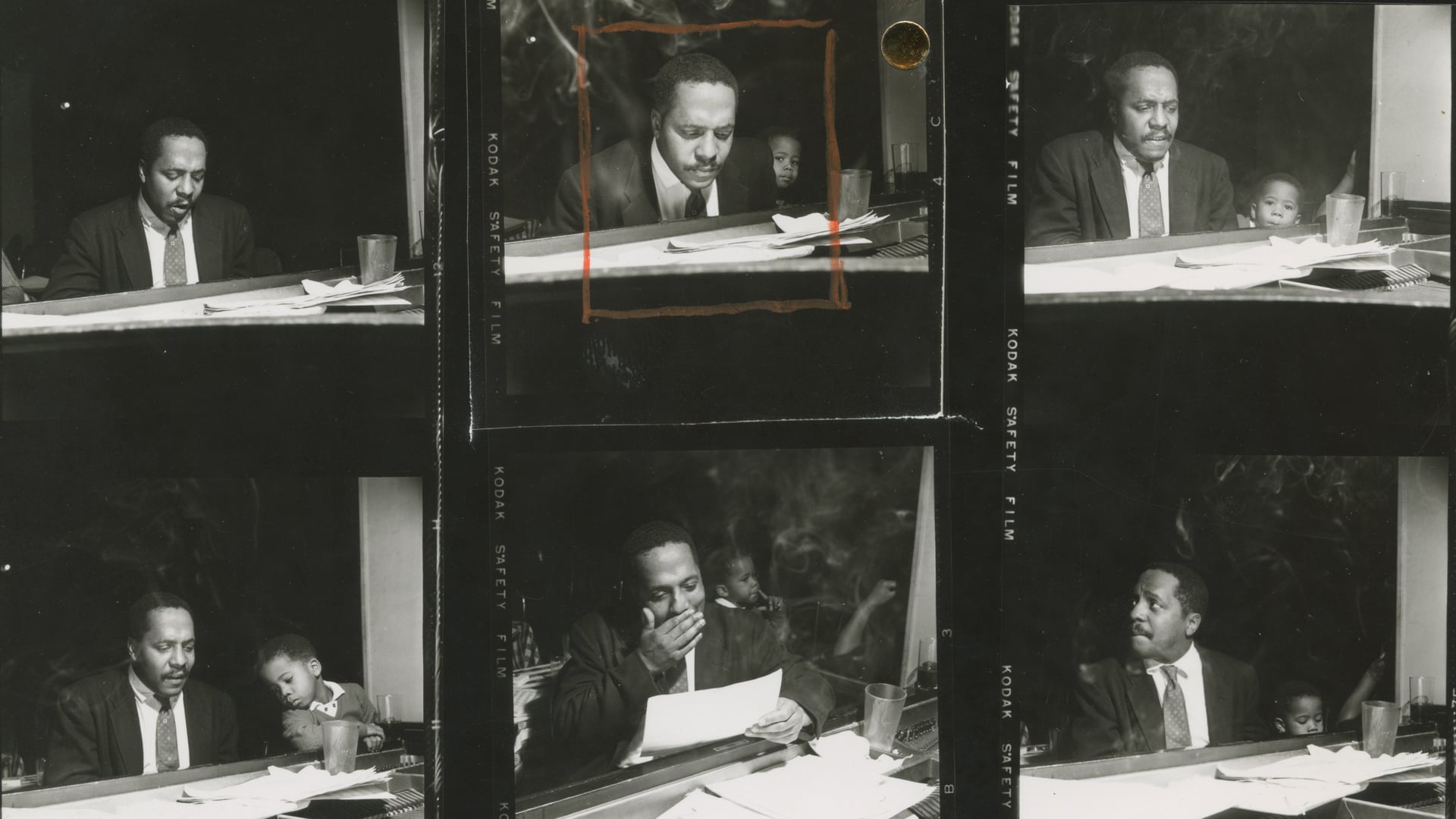 Tages-Anzeiger, 6/17/2018
Die Alchemie des Grooves
Die Berner Dokfilmerin Sophie Huber («Harry Dean Stanton») erzählt jetzt die Geschichte des Jazzlabels «Blue Note Records».
Es könnte natürlich schon sein, dass Harry Dean Stanton als Spatz wiedergeboren worden ist. Denn gerade als Sophie Huber von ihrem letzten Treffen mit dem Schauspieler erzählen will, hüpft ein Vogel auf den Tisch. Huber stutzt. Und schmunzelt.
Die Bernerin und der Amerikaner hatten sich in einer Bar in Los Angeles kennen gelernt, wo die Regisseurin seit vielen Jahren wohnt – neben einem weiteren Standbein in New York sowie einem in Bern. Stanton, der in über 200 Filmen gespielt hat, aber darunter nur in zwei Hauptrollen, wurde 2013 das Sujet von Hubers erstem Film: «Harry Dean Stanton: Partly Fiction» zeigte den notorischen Nebendarsteller als Unergründlichen, der kaum etwas über sich preisgab – ausser wenn er sang: In diesen Momenten bekam sein reptilienhaftes Wesen etwas Zugängliches. Hubers zart hingetupftes Porträt erhielt sowohl den Berner als auch den Zürcher Filmpreis und lief weltweit an Festivals.
Dabei hatte Huber erst spät zur Regie gefunden. Zwar war das Elternhaus der Bernerin ein guter Nährboden für Künstlerkarrieren: eine Schwester Pianistin, die andere Tänzerin. Sophie Huber ging als Kind ins Ballett und nahm jahrelang Geigenunterricht, ohne dass besondere Talente zum Vorschein gekommen wären.
Lieber hinter der Kamera
Nach einer Lehre als Hochbauzeichnerin ging sie nach Los Angeles an eine Schauspielschule – doch: «Das war nicht wirklich für mich. Immerhin wusste ich danach: Ich will Filme machen. Allerdings lieber hinter der Kamera als davor.» Nach einer weiteren Station in Berlin bei einem Filmkollektiv kehrte sie nach L. A. zurück und drehte mit über 40 ihren ersten Langfilm. «Harry Dean Stanton» öffnete Sophie Huber einige Türen – auch jene, die zu ihrem aktuellen Film führte, für den sie nun in die Schweiz gereist ist. Als sie nämlich ein Album mit Stantons Songs herausgeben wollte, traf sie Don Was, den Chef des Musiklabels Blue Note.
Man kam ins Gespräch, und irgendwann war die Idee geboren, die Geschichte des renommierten Plattenlabels filmisch zu rekapitulieren. Eine besonders enge Bindung zum Jazz hatte sie nicht. Man braucht indes kein Experte zu sein, um Blue Note zu kennen, denn ohne diese Plattenfirma wäre die Entwicklung des Jazz im 20. Jahrhundert anders verlaufen.
«Die Schwierigkeit war, diese 80-jährige Geschichte, die Tausende Platten umfasst, so zu erzählen, dass daraus mehr wird als eine Diskografie», erinnert sich die 46-Jährige. Sie hat sich darum ganz auf die Musiker konzentriert, anders als frühere Filme über Blue Note. Zu Wort kommen junge Musiker ebenso wie längst verstorbene in raren Archivaufnahmen.
Umflort von Zigarettenrauch
Unheimlich cool wirken diese Jazzer, wie sie aus dem Dunkel des Aufnahmestudios auftauchen, umflort von Zigarettenrauch. Mit den Schwarzweissfotografien aus dem Blue-Note-Archiv stand Huber fantastisches Bildmaterial zur Verfügung; dazwischen schneidet sie Interviews mit aktuellen Blue-Note-Musikern wie Robert Glasper, die bekräftigen, wie viel von der DNA des Jazz in der heutigen Black American Music stecke, vor allem im Hip-Hop.
Und wie sehr im Jazz gesellschaftliche Entwicklungen eingeschrieben waren: indem sich darin jene Freiheit manifestierte, welche die schwarzen Protagonisten im Alltag vermissten. Überwunden ist diese Benachteiligung bis heute nicht – im Gegenteil, sagt Huber. «Unter der Administration Trump ist Rassismus wieder salonfähiger geworden.» Die allgemeine Stimmung sei eine ganz andere als unter Barack Obama: «Die Menschen sind angespannter, es gibt mehr Ängste.»
Auch wenn «Blue Note Records», was das Politische angeht, nicht besonders explizit wird, ist der Film doch mehr als eine konventionell erzählte Label-Biografie – denn er behauptet nicht nur, dass der Jazz ein Medium afroamerikanischer Selbstversicherung sei, er führt es vor: in einer Szene, als junge Musiker mit Herbie Hancock und Wayne Shorter improvisieren. Hier entsteht, aus dem Moment heraus, eine Alchemie des Grooves, eine wundersame Mechanik des Zusammenspiels, das nur gelingen kann, wenn die Egos der Einzelnen zugunsten des Ganzen gezügelt werden. «Die Improvisation lebt ebenso von der Freiheit wie vom Verbundensein mit den anderen», sagt Huber.
Man kann dies als Kontrapunkt lesen zu aktuellen sozialen Entwicklungen, die den Ausschluss des Anderen propagieren. Improvisation erscheint so als Plädoyer für eine umfassende Aufmerksamkeit, ein spezielles Sensorium für andere. Das hat auch Sophie Huber.
Blue Note Records, 5/2/2019
Blue Note Records, 5/2/2019
Miles Davis according to Herbie Hancock
A connoisseur guide to the best Blue-Note-Vinyl
Blue Note greatest album covers
Movie Data
o
Genre
Documentary , Music/Dance
Original language
English
Bonus
o
Miles Davis according to Herbie Hancock
A connoisseur guide to the best Blue-Note-Vinyl
Blue Note greatest album covers
Interview mit Regisseurin Sophie Huber
Geschichtliches zu Blue Note Records
Hintergrundbericht und Besprechung