Das Fräulein
Andrea Štaka, Switzerland, Germany, 2006
o
In the hope of a better life, the Serbian Ruža went to Switzerland as a young woman. Twenty-five years later, she runs a company canteen in Zurich with a strict hand and good success, and her private life is also well structured. But when 22-year-old Ana from Sarajevo appears, Ruža's life suddenly changes. The two unequal women become friends, and while Ana has a secret she doesn't want to face herself, Ruža gradually opens up.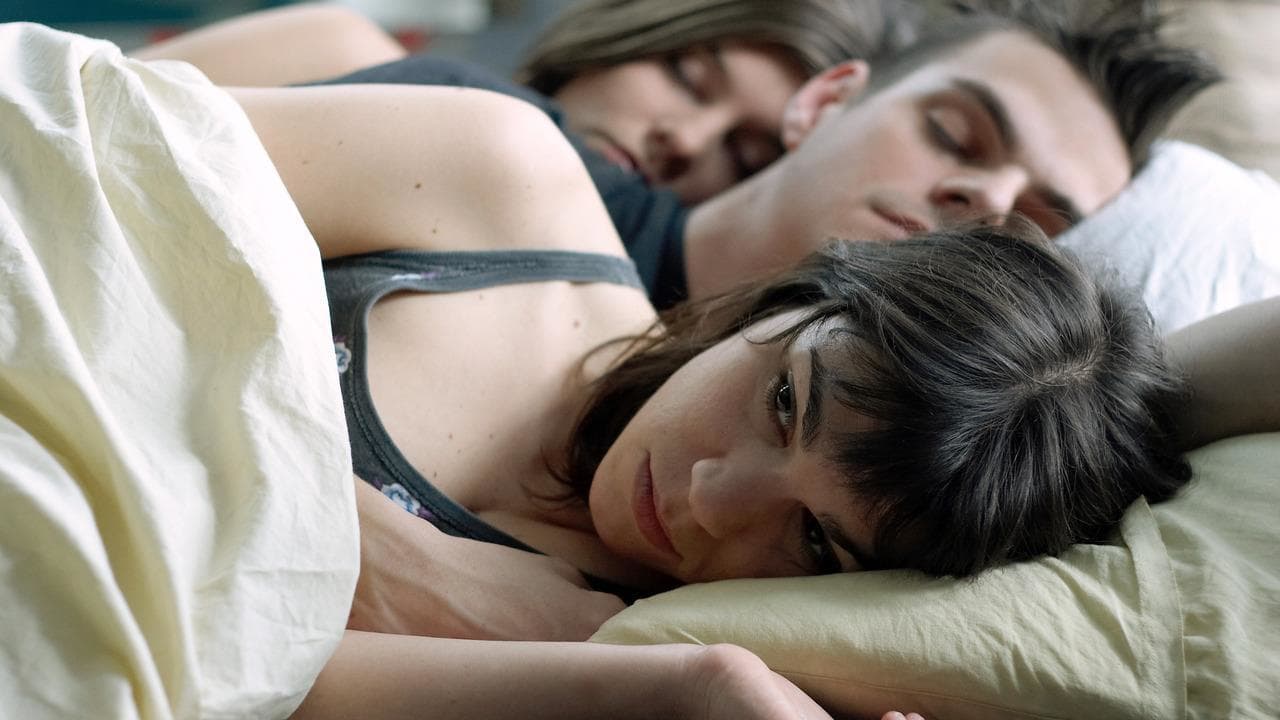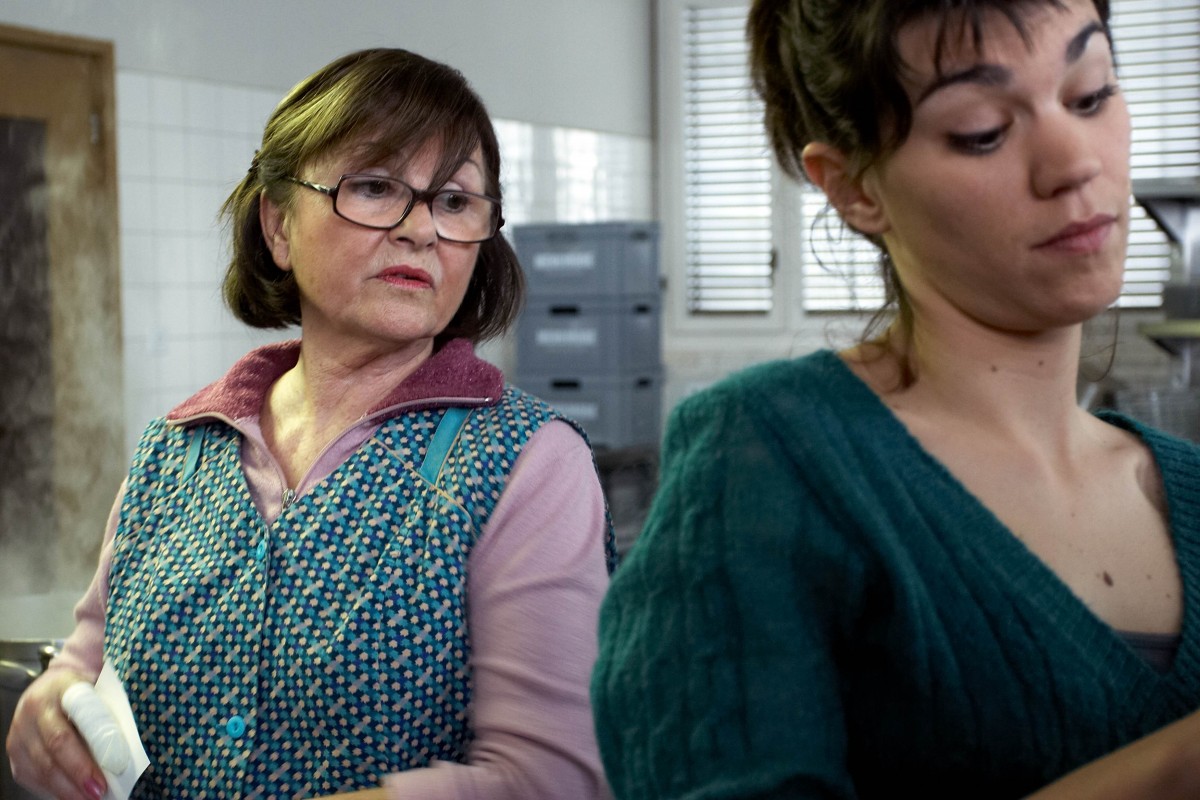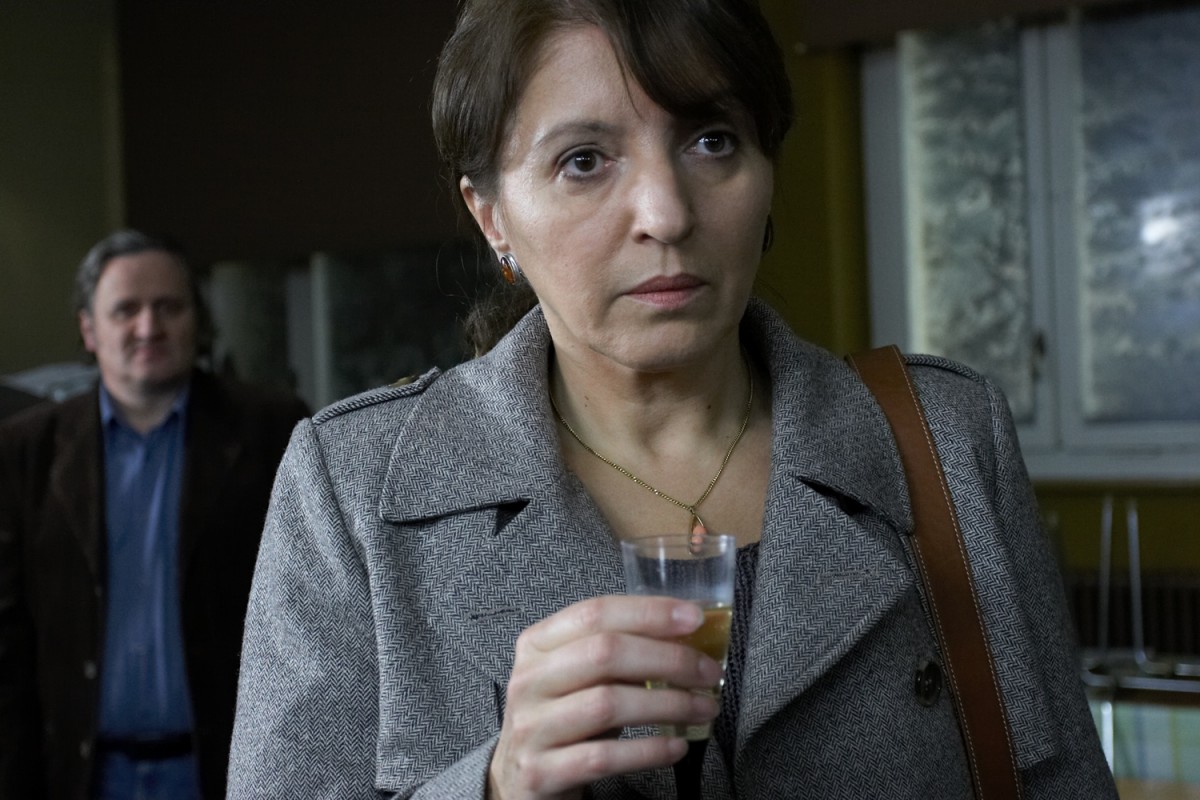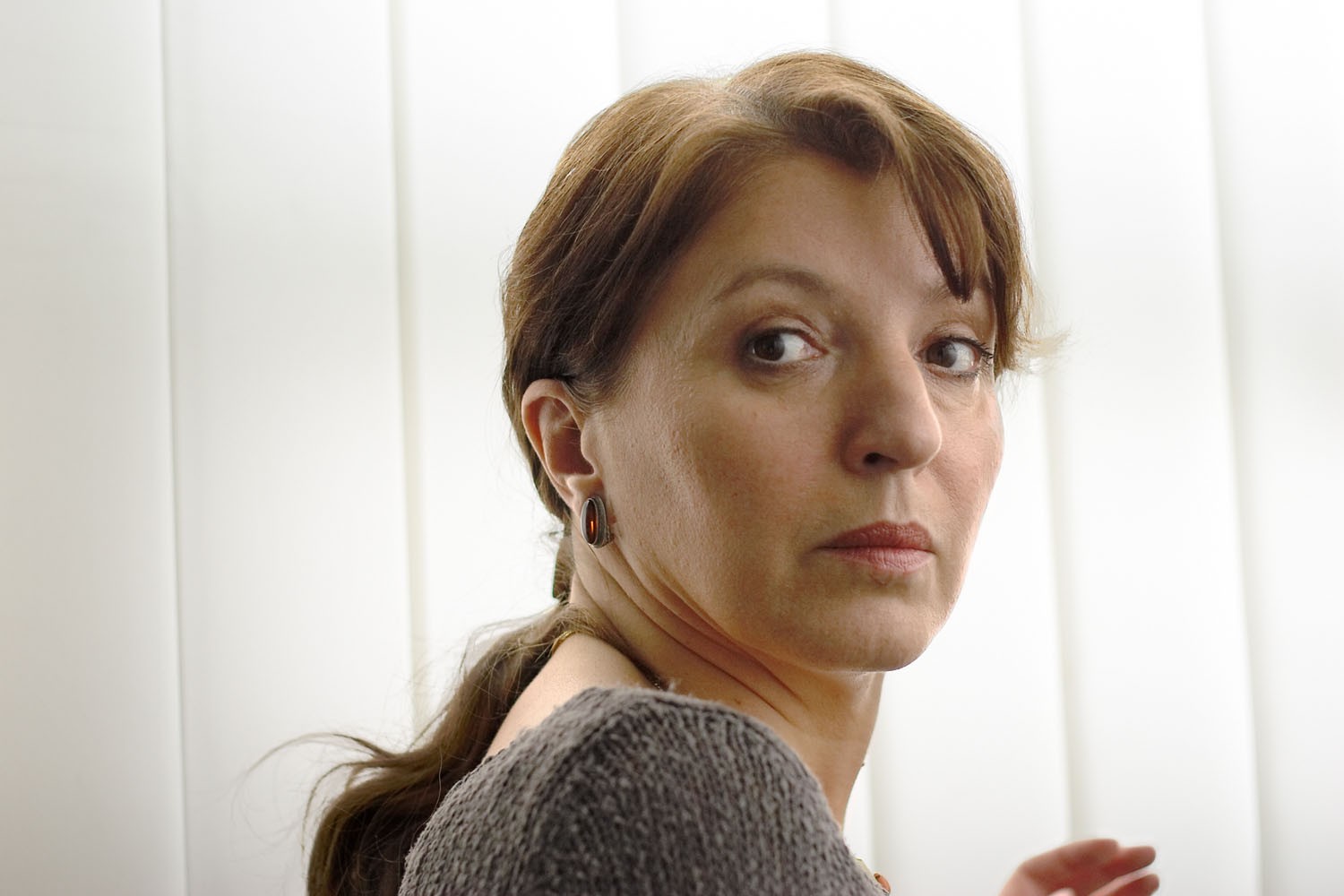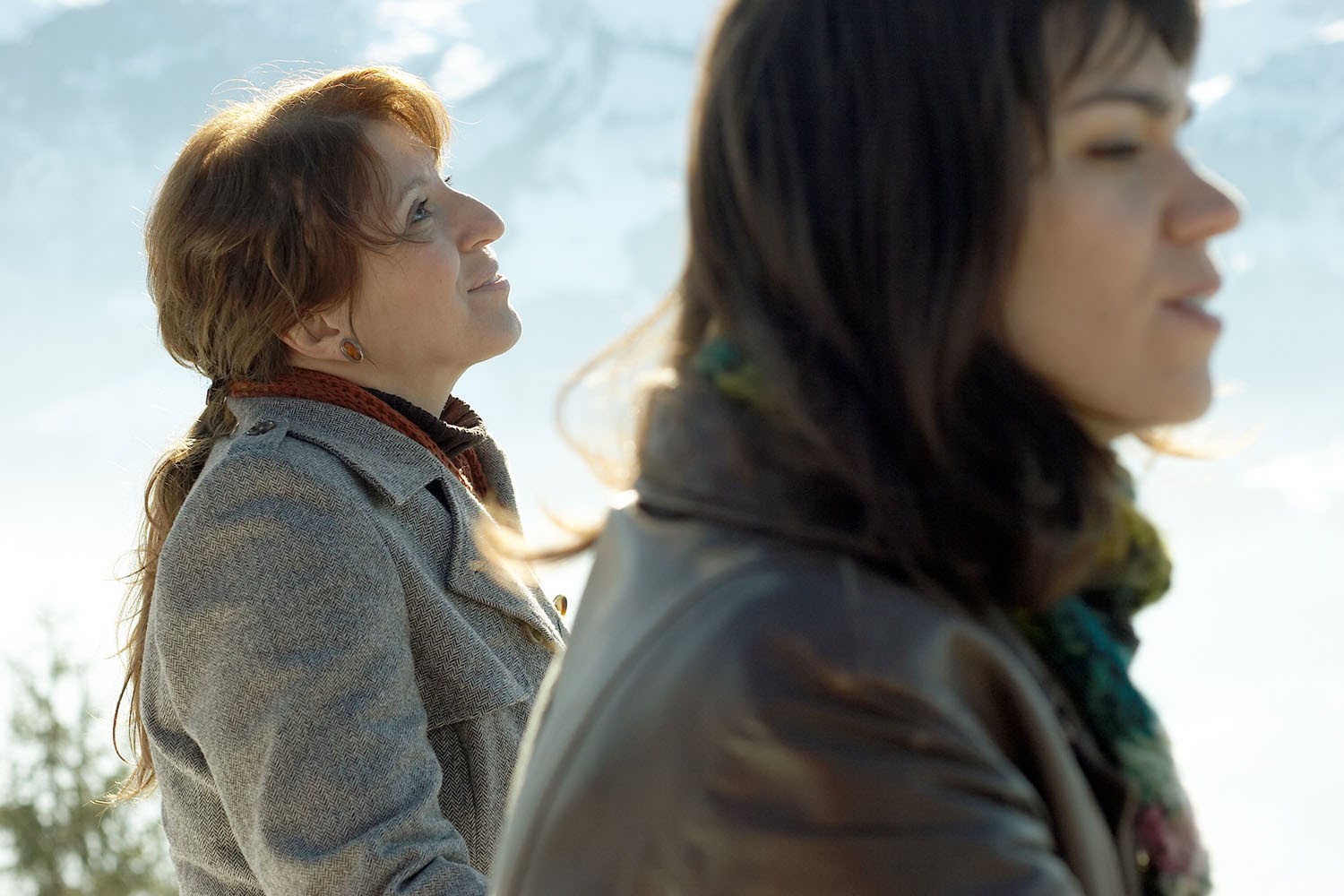 Tages-Anzeiger, 11/15/2006
Der Verlust des Heimatgefühls
Andrea Štakas «Das Fräulein» ist mit Preisen geradezu überhäuft worden. Die Regisseurin und ihre Hauptdarstellerin erzählen, was sie bei den Dreharbeiten des Films bewegt hat.
Eben erst war die erfolgreiche Uraufführung des Schweizer Wettbewerbsbeitrages im Locarneser Festivalkino über die Bühne gegangen. Der Goldene Leopard, das Goldene Herz und der Darstellerinnenpreis des Filmfestivals von Sarajevo, der Zürcher Filmpreis (den Andrea Staka morgen im Filmpodium entgegennehmen wird) und die Nominationen Zum Schweizer Filmpreis für «Das Fräulein» lagen alle noch in unbekannter Zukunft.
Štaka (33) war erleichtert, dass ihr erster langer Spielfilm beim Publikum angekommen ist: «Es war ein wunderbares Gefühl zu spüren, mit welcher Aufmerksamkeit die Leute der Geschichte folgten.» Im Film gelingt es ihr, ihre Anliegen über Stimmungen und Bilder so bewegend zu vermitteln, dass die 3500 Zuschauer an der Uraufführung mucksmäuschenstill sitzen blieben. Und so muss es in den Tagen und Wochen darauf offenbar auch den Festivaljurys und Filmkommissionen ergangen sein. Štakas junge Hauptdarstellerin Marija Škaričić hatte den fertigen Film gerade zum ersten Mal gesehen und fühlte sich in die Zeit der Dreharbeiten zurückversetzt. Während sie sich selbst auf der Leinwand zusah, spürte sie die Emotionen der jungen Bosnierin Ana wieder, die nach Zürich kommt und zwei ältere Emigrantinnen aus dem früheren Jugoslawien mit ihren längst verschütteten Träumen konfrontiert.
Film spricht universale Gefühle an
Sie sei Ana sehr ähnlich, sagt die bald Dreissigjährige: «Auch wenn wir in Split und Zagreb, wo ich aufgewachsen bin und wohne, vom Krieg verschont wurden, habe ich fast ebenso viel Angst, mich festzulegen, wie Ana. Aus dieser grundlegenden Unsicherheit schöpfe ich die verschiedenen Charaktere, die ich spiele. Aber sie macht mein Leben manchmal auch unnötig kompliziert.» Es gebe natürlich auch viele Unterschiede, betont die Schauspielerin. Sie könne sich zwar emotional rückhaltlos in eine Rolle hinein begeben, dafür brauche sie aber die Sicherheit eines durchgeplanten Tagesablaufs. «Darum liebte ich den öffentlichen Verkehr in Zürich, alles ist so pünktlich!», bestätigt sie das Klischee aus der Touristenwerbung.
«Du vermittelst aber auch diese Impulsivität, diese Bedingungslosigkeit, mit der Ana sich ins Leben stürzt ohne an ein Vorher und ein Nachher zu denken», wirft Štaka ein, die mit ihren hervorragenden Darstellerinnen drei sehr unterschiedliche Frauenschicksale nachgezeichnet hat.
«ln ihrer Einsamkeit sind sich die drei trotzdem gleich», meint die Schauspielerin: «Sie sind in ihrem tiefsten Innern entwurzelt, darunter leiden sie am meisten. Wenn man mit sich im Reinen ist, fühlt man sich überall gut. Es ist wohl eines der grössten Probleme unserer Zeit, dass die Menschen vielerorts dieses innere Heimatgefühl verloren haben - nicht nur im ehemaligen Jugoslawien.»
Dass «Das Fräulein» universale Gefühle anspricht, dafür sprechen die vielen Preise und die Besucherzahlen in der Romandie, wo der Film bereits gestartet ist.
Die Wochenzeitung, 8/30/2006
realfictionfilme.de, 1/24/2007
decadrages.ch, 10/24/2006
Master Class by Andrea Štaka
Movie Data
o
Original languages
German, Bosnian, Croatian
Bonus
o
Master Class by Andrea Štaka
Interview mit Regisseurin und Hauptdarstellerin
Interview mit Andrea Staka