Ralph Breaks the Internet
Rich Moore, Phil Johnston, USA, 2018
o
Video-game bad guy Ralph and best friend Vanellope von Schweetz leave the comforts of Litwak's arcade in an attempt to save her game, Sugar Rush. Their quest takes them to the vast, uncharted world of the internet where they rely on the citizens of the internet – the Netizens – to help navigate their way.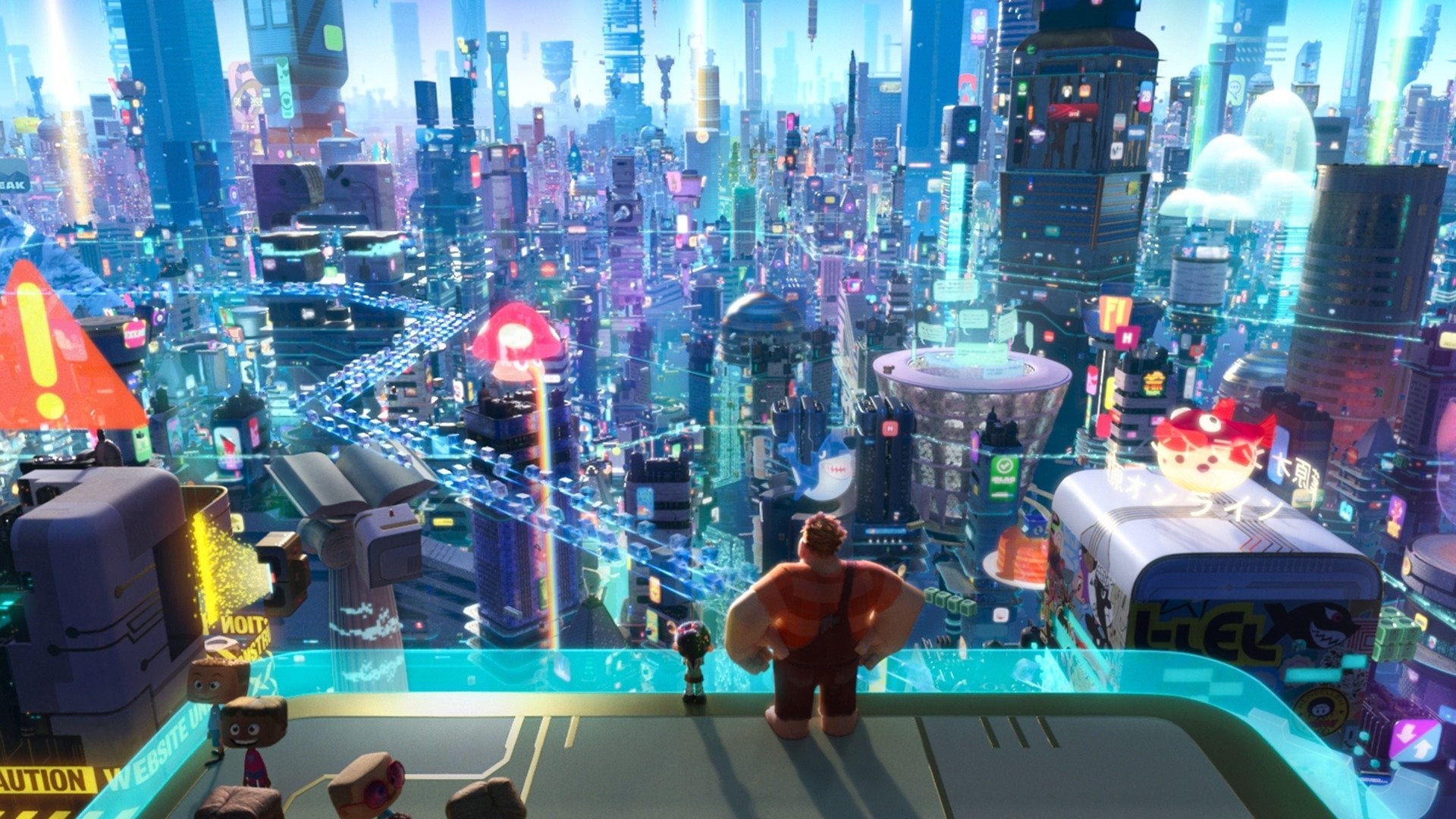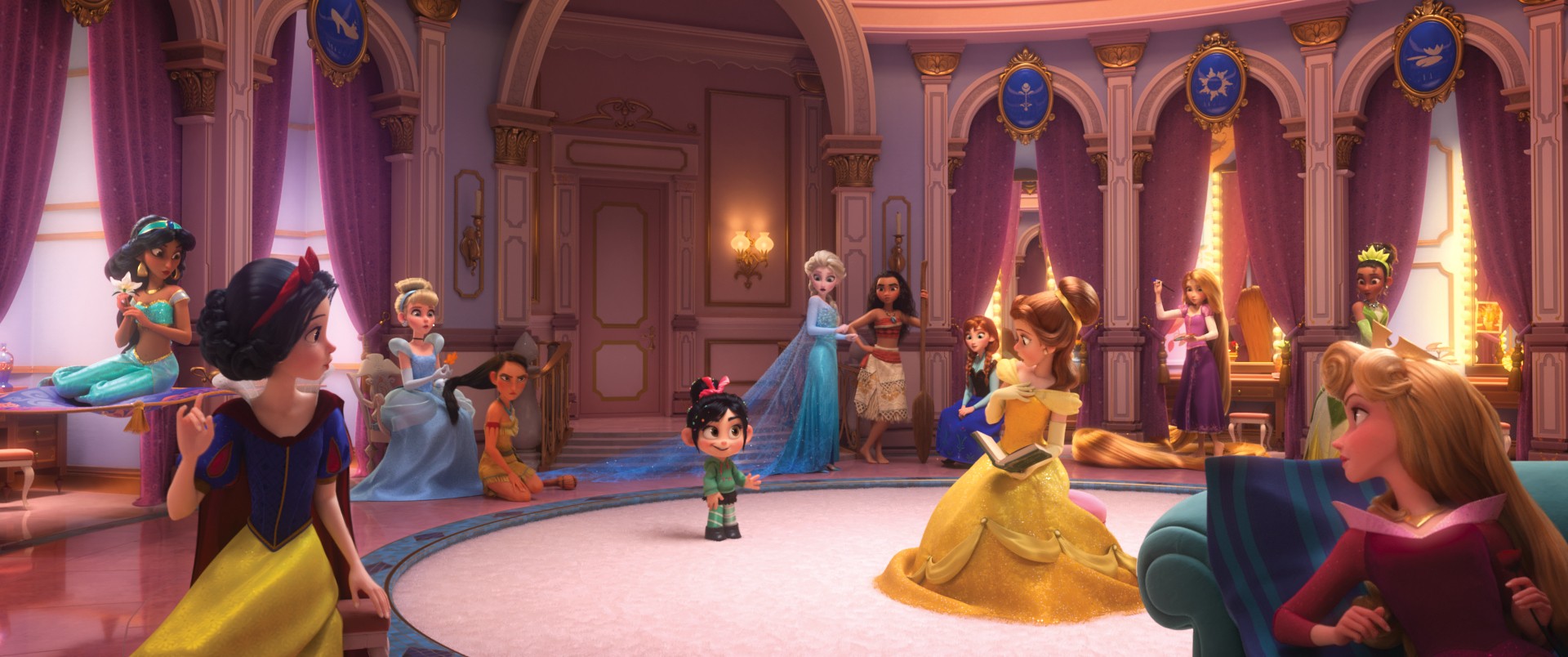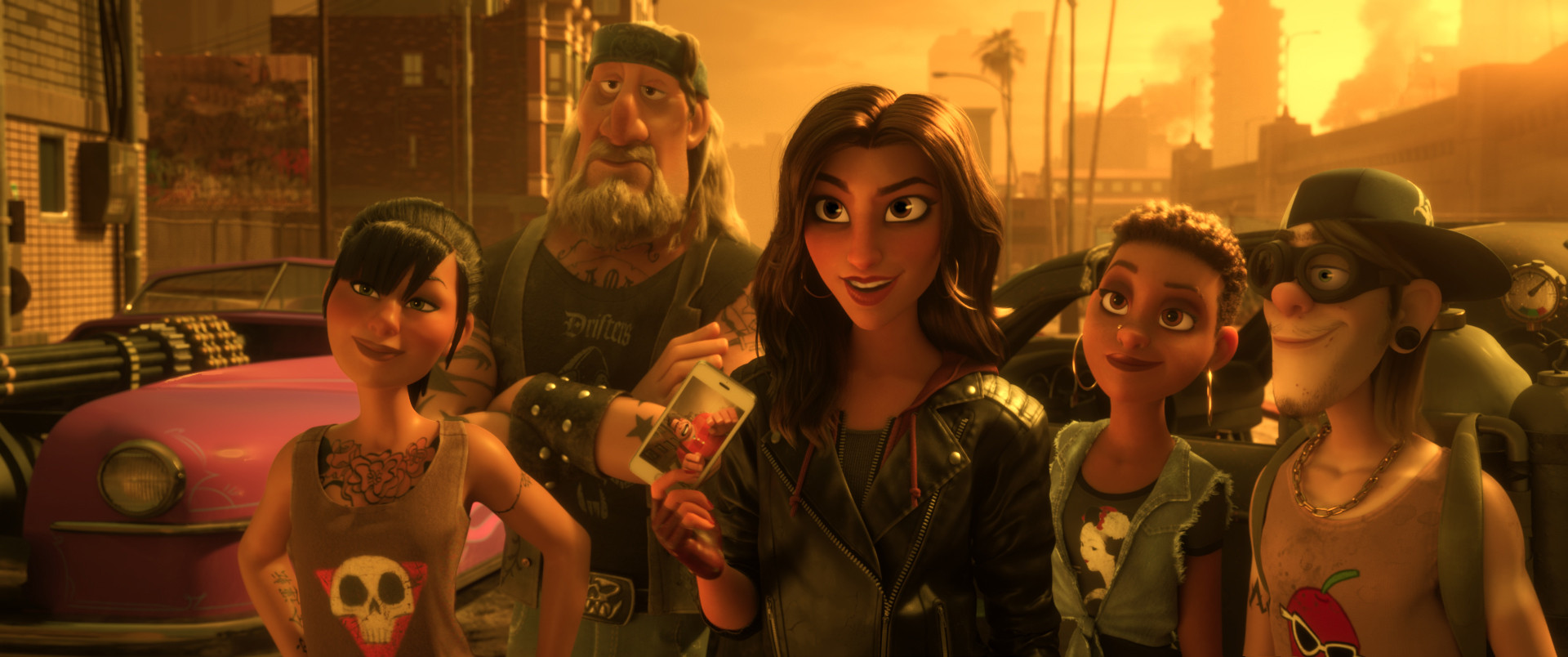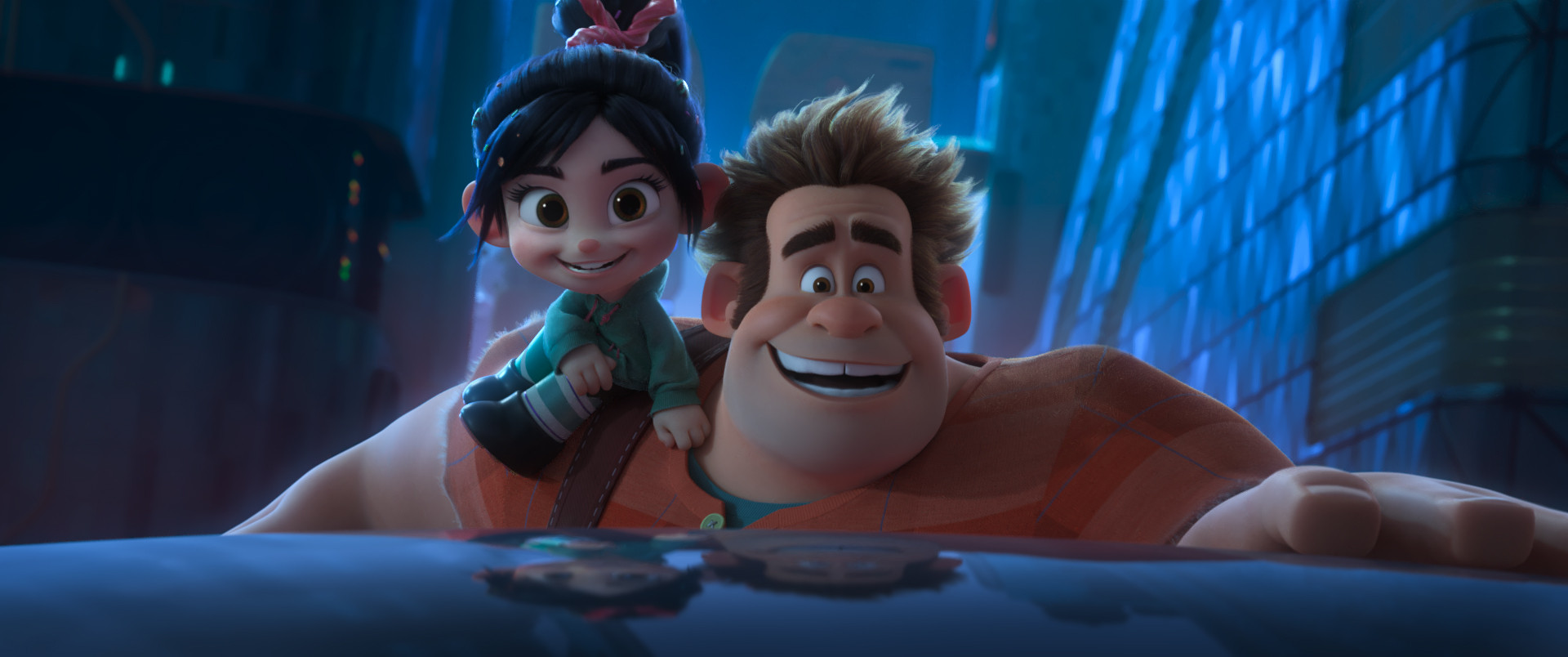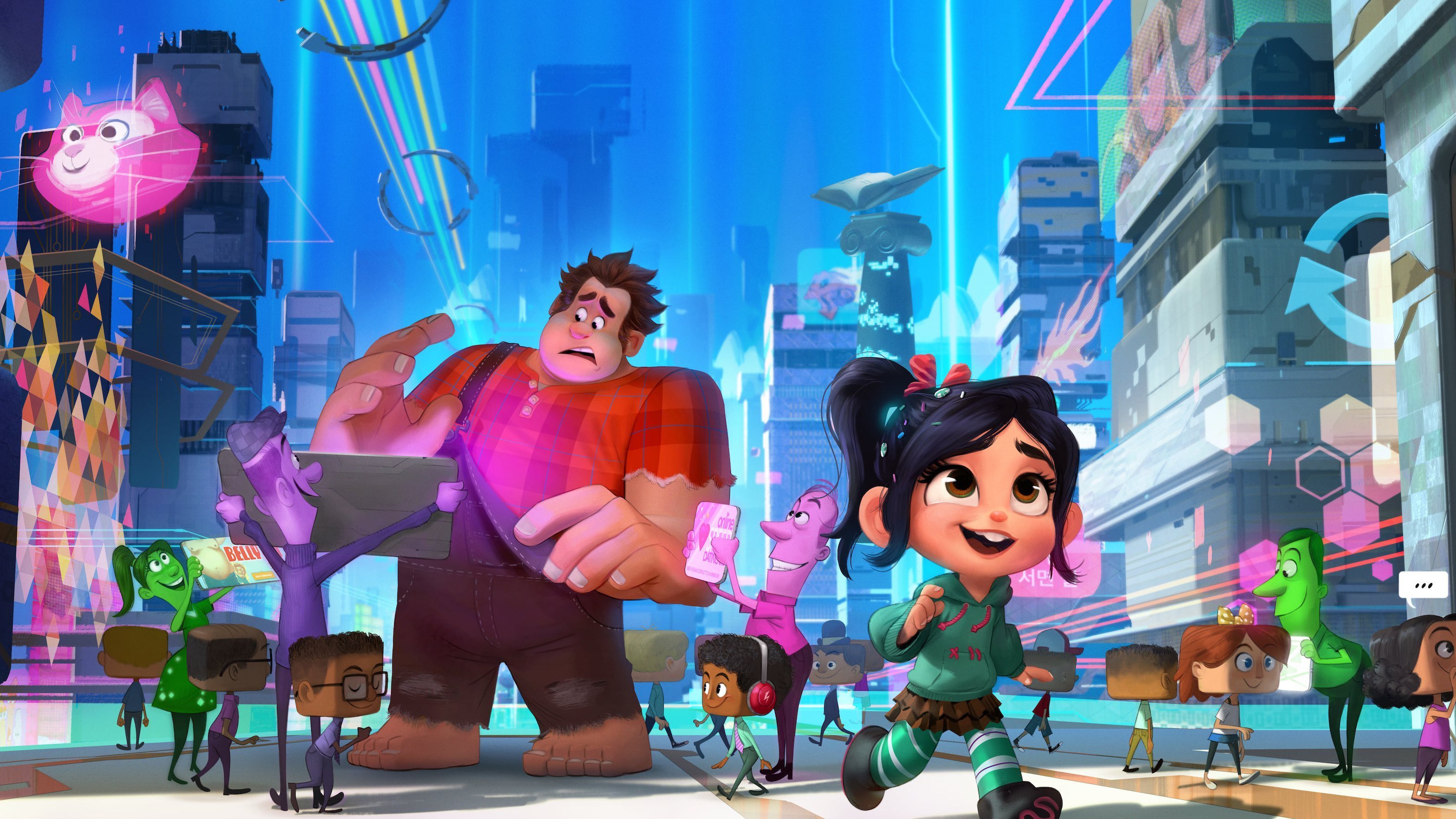 The New York Times, 11/18/2018
rogerebert.com, 11/20/2018

1/22/2019
Abenteuer im Internet
Im oscar-nominierten Animationsfilm «Ralph breaks the Internet» landet Ralph in der Jetztzeit, sprich im Web – und macht es Kaputt.
Da lebt man jahrelang als Dumpfbacke im Spielautomaten – und dann das: Als die Kollegin aus dem Rennspielgame eine neue Strecke kriegt, bricht die Steuerung ab. Schulterzucken in der Spielhalle. Ein Ersatzteil, heisst es, gebe es nur noch auf Ebay. «Wreck-it-Ralph» (2012), wir erinnern uns, war eine Huldigung ans analoge Zeitalter, die Fortsetzung wagt den Sprung ins digitale Jetzt. Ralph, der im ersten Film mit seiner Rolle als Bad Guy haderte, fliegt also via Wi-Fi mit Freundin Vanellope los, um nach der Ersatzsteuerung zu suchen.
Das Internet erscheint im Disney-Animationsfilm von Rich Moore und Phil Johnston als urbane Flugverkehrszone, wo die Avatare rasen, eine Suchmaschine in einer Art Camping-Bibliothek haust und Pop-ups als Marktschreier nerven. Mit dieser Vermenschlichung des World Wide Web gelingt den Drehbuchautoren ein hübscher Coup.
Die Botschaft: Es geht um Träume, Freundschaft und dass man sich vor lauter Zuneigung nicht gegenseitig auf den Füssen rumstehen sollte. Da man aber als Zuschauer für diese Erkenntnis nicht zwei Stunden braucht, wurden zahlreiche Verfolgungsjagden eingeschoben, die Helden pilgern von Pontius zu Pilatus. Da hätte man kürzen können. Ein Highlight ist dann aber das Treffen der Disney-Prinzessinnen, die sich über Vanellopes Alltagskleidung wundern und sie dann adaptieren, sowie die finale Schlacht mit einem visuell ebenfalls gut umgesetzten Computervirus.
Behind The Scenes on Wreck-It Ralph 2
Interview with John C. Reilly and Sarah Silverman
Movie Data
o
Other titles
Ralph reichts 2: Chaos im Netz
DE
Genre
Children/Family, Animation, Comedy
Original language
English
Cast & Crew
o
John C. Reilly
Wreck-It Ralph (voice)
Sarah Silverman
Vanellope von Schweetz (voice)
Bonus
o
Behind The Scenes on Wreck-It Ralph 2
Interview with John C. Reilly and Sarah Silverman
Review The New York Times