Gainsbourg (vie héroïque)
Joann Sfar, France, 2010
o
With his provocative irony and irritating charm, the singer and songwriter Serge Gainsbourg (1928-1991) became an icon of young pop culture in France in the sixties and seventies, not least because the chain-smoking alcoholic with the overcast look not only brought out hits on the running meter with stars like Juliette Gréco, Brigitte Bardot or Jane Birkin, but also shared the bed and filled the tabloids. Gainsbourg (vie héroique) puzzles together the life story of the great seducer and tries to find out about him in a playful way.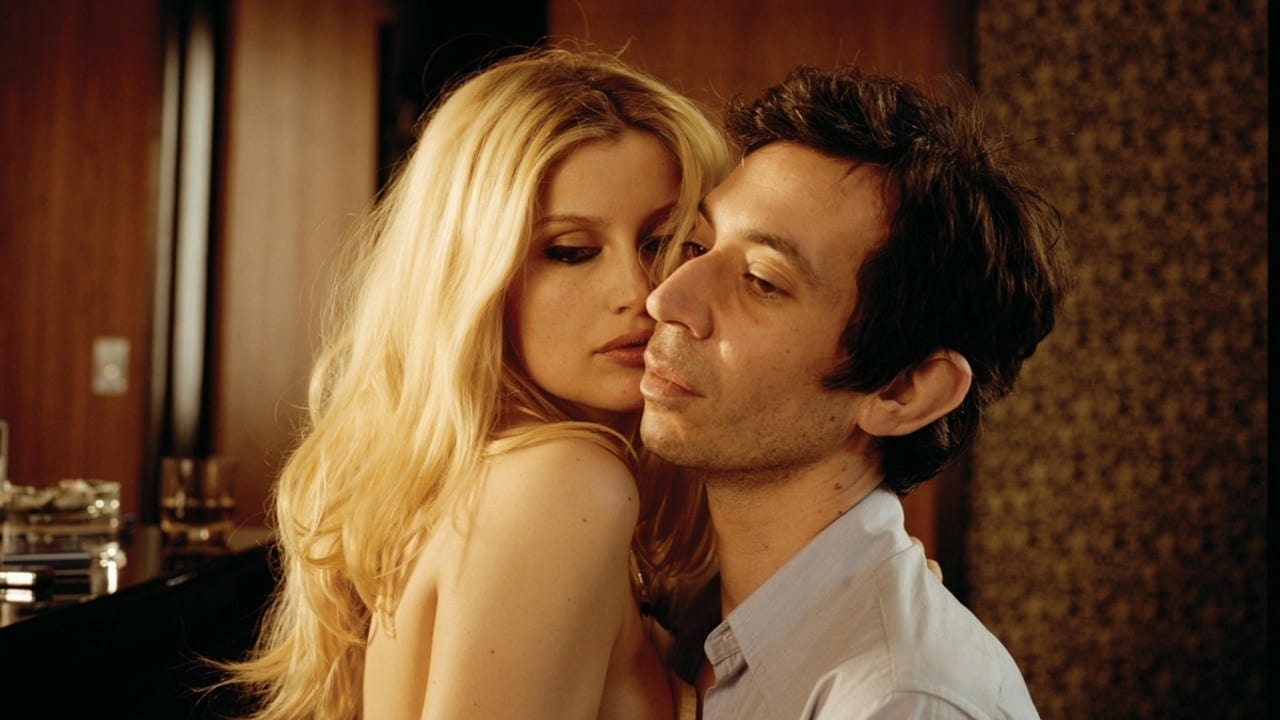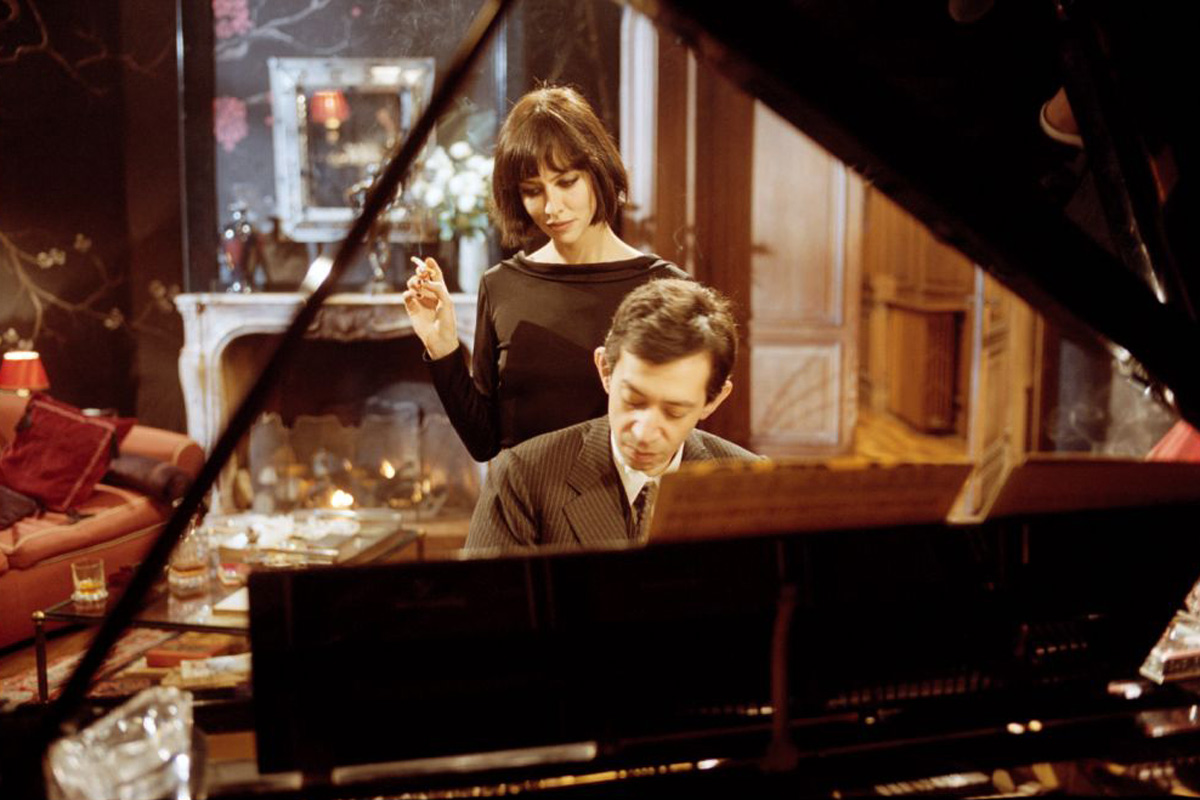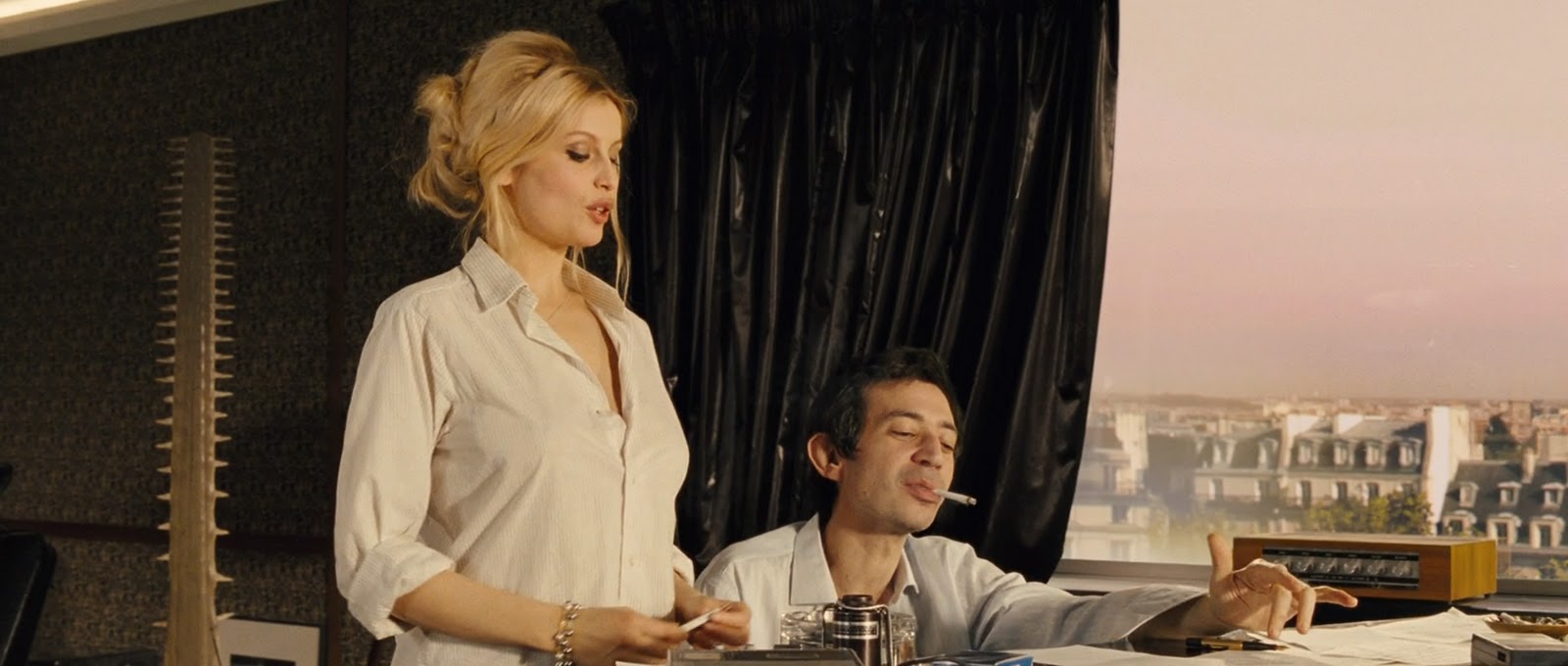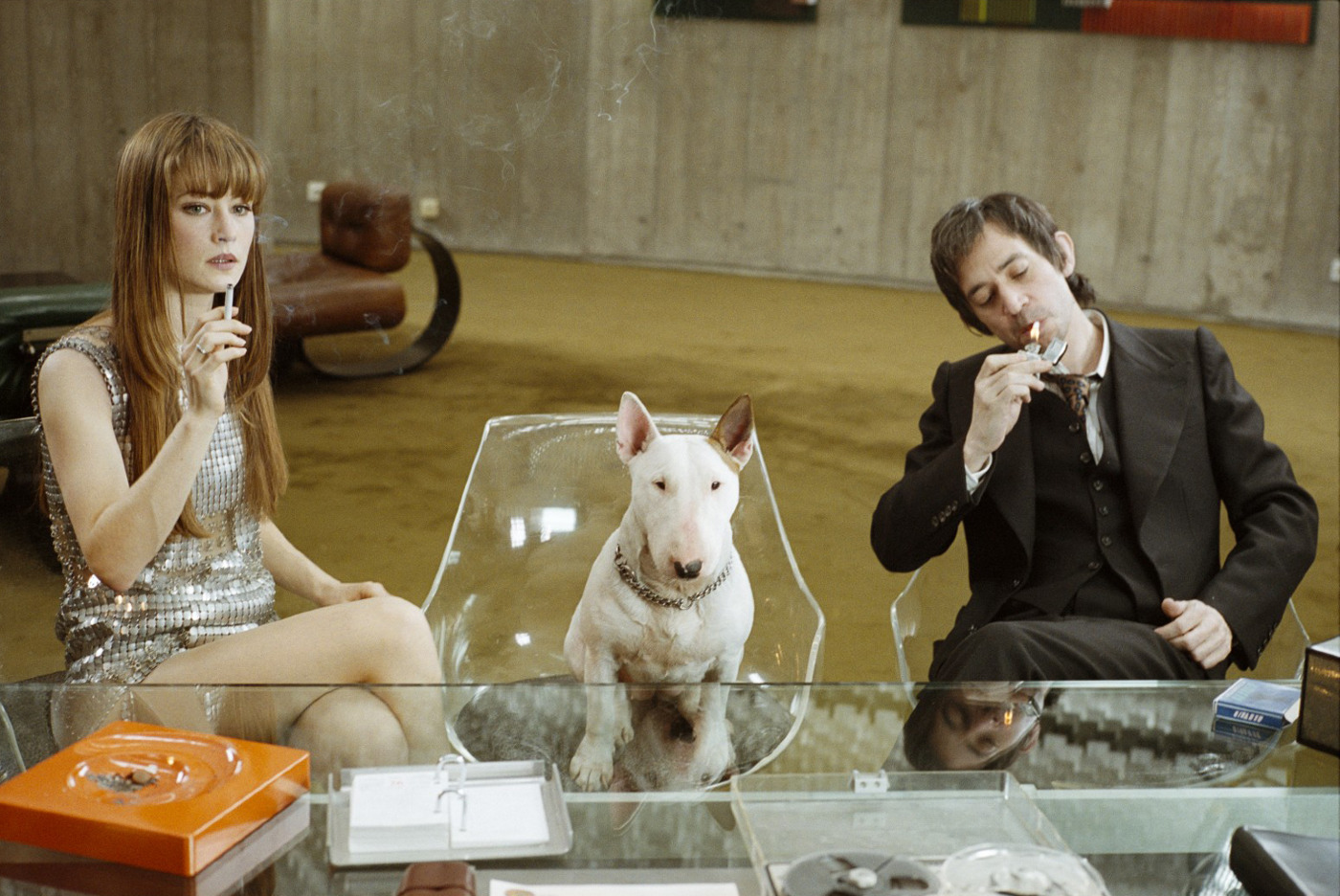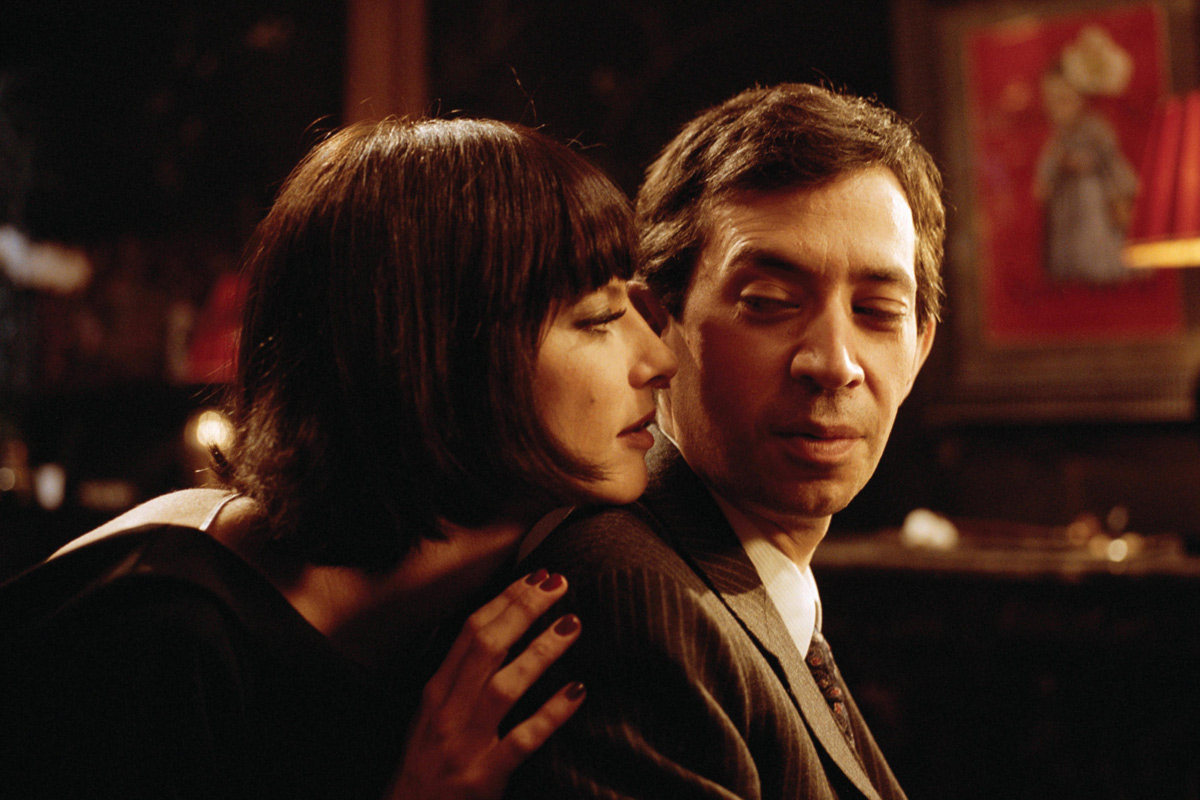 rogerebert.com, 10/25/2011

10/13/2010
Wer will schon die Wahrheit wissen
"Gainsbourg": Joann Sfar zeichnet ein Bild des Mythos' und des Mannes, der die Frauen liebte.
Ob er denn ihre Hand halten dürfe, fragt der frühreife Lucien ein Mädchen am Strand. Darauf sie: "Nein, du bist zu hässlich." So beginnt der Film über den legendären Serge Gainsbourg, der 1928 als Lucien Ginsburg in Paris geboren wurde. Der Mann, der die Frauen liebte, so der deutsche Untertitel, hatte also ausgerechnet in diesem Bereich einen Fehlstart. Ob die Strandszene wirklich so stattgefunden hat, ist allerdings nicht verbürgt. Darauf komme es aber auch nicht an, meint Regisseur Joann Sfar: "Es sind nicht Gainsbourgs Wahrheiten, die mich interessieren, sondern seine Lügen." Er kenne das wirkliche Leben des Chansonniers in- und auswendig, wollte aber keinen "realistischen" oder gar "journalistischen" Film machen. Es ging ihm eher um den Mythos Gainsbourg, eine der schillerndsten Gestalten seiner Zeit.
Und so hat der Comiczeichner Sfar in seinem Kinodebüt auf all das verzichtet, was Biopics für gewöhnlich so langweilig macht: Den Versuch, eine Vita in einen dramaturgischen Erzählbogen zu pressen und die einzelnen Lebensstationen abzuhaken. Über weite Strecken gelingt ihm das recht gut: Er stürzt sich unbekümmert auf das Leben seines exzentrischen Titelhelden (Éric Elmosnino) und pickt sich scheinbar zufällig Anekdoten heraus. Zum Beispiel jene von Brigitte Bardot (gespielt von der atemberaubend schönen Laetitia Casta): Die Kamera fährt an ihren Beinen hoch bis zum berühmten Schmollmund, danach liegen die beiden schon im Bett. Den Welthit, den er in jener Nacht für sie komponiert, hört man dagegen nur nebenbei: "Je t'aime . . . moi non plus." Dass diese Liebe nicht für die Ewigkeit ist, sieht man daran, dass er das Lied später mit Jane Birkin einsingt. Deren Darstellerin Lucy Gordon nahm sich nach Drehende das Leben; auch für Claude Chabrol, der einen gewitzten Gastauftritt als Musikproduzent hat, war es die letzte Rolle seines Lebens. Für Joann Sfar dagegen bedeutet dieser höchst eigenwillige Film hoffentlich den Beginn einer langen Karriere als Filmemacher.
All rights reserved Süddeutsche Zeitung. Provided by
Süddeutsche Zeitung Archiv.
filmzentrale.com, 10/13/2014
Serge Gainsbourg and the Eurovision Song Contest
Serge Gainsbourg par Thierry Jousse
Porträt: Serge Gainsbourg
Music Video: Serge Gainsbourg – La Javanaise (1968)
Song: Serge Gainsbourg – Aux armes et caetera
Song: Serge Gainsbourg – Je t'aime moi non plus
Movie Data
o
Other titles
Gainsbourg - Der Mann, der die Fauen liebte
DE
Gainsbourg: A Heroic Life
EN
Important Awards
César 2011: Best Actor (Eric Elmosnino)
Cast & Crew
o
Eric Elmosnino
Serge Gainsbourg
Laetitia Casta
Brigitte Bardot
Bonus
o
Serge Gainsbourg and the Eurovision Song Contest
Serge Gainsbourg par Thierry Jousse
Porträt: Serge Gainsbourg
Music Video: Serge Gainsbourg – La Javanaise (1968)
Song: Serge Gainsbourg – Aux armes et caetera
Song: Serge Gainsbourg – Je t'aime moi non plus
Review Süddeutsche Zeitung