Pawn Sacrifice
Edward Zwick, USA, 2015
o
In a gripping true story set during the height of the Cold War, American chess prodigy Bobby Fischer finds himself caught between two superpowers when he challenges the Soviet Empire. Also starring Liev Schreiber and Peter Sarsgaard, Pawn Sacrifice chronicles Fischer's terrifying struggles with genius and madness, and the rise and fall of a kid from Brooklyn who captured the imagination of the world.

Der Film hinkt zu Anfang ein wenig, aber Tobey Maguire und Liev Schreiber sind fantastisch in ihren Rollen (auch wenn Schreibers Russisch ziemlich schlecht sein soll). Und in der finalen Konfrontation wird «Pawn Sacrifice» dann doch noch zum spannendsten Kriegsfilm der Saison.
ggs

Genie und Wahn gehen auf dem Schachbrett eine besondere Verbindung ein, die unüberschaubare Menge von Möglichkeiten, die sich nach den ersten Zügen eröffnet ist einfach zum verrückt werden. Edward Zwick , der inzwischen die dunklen Seiten des Heldentums für sich entdeckt hat, macht aus seiner Verfilmung des legendären Schachduells zwischen dem Amerikaner Bobby Fischer (Tobey Maguire) und dem Russen Boris Spasski (Liev Schreiber) einen Verschwörungs-Thriller, in dem intime Tragödie und die Paranoia des Kalten Krieges fließend ineinander übergehen.
Anke Sterneborg
Biografischer Film über den US-amerikanischen Schachspieler Bobby Fischer (1943-2008), der bereits in jungen Jahren unter paranoiden Vorstellungen vor dem Hintergrund des Kalten Krieges leidet, bevor er 1972 den Weltmeistertitel im "Match des Jahrhunderts" gegen Boris Spasski gewinnt. Der schauspielerisch ideal besetzte, eher trocken inszenierte Film entfaltet in der Auseinandersetzung mit der Mutter sein großes Spannungspotenzial und wird von humorvoll inszenierten Kapriolen des am Wahn entlangschlitternden Genies aufgelockert. Die Analogie zwischen dem Weltmeisterschaftskampf und dem Wettstreit zwischen West und Ost wird freilich nur wenig hintergründig thematisiert.
N.N.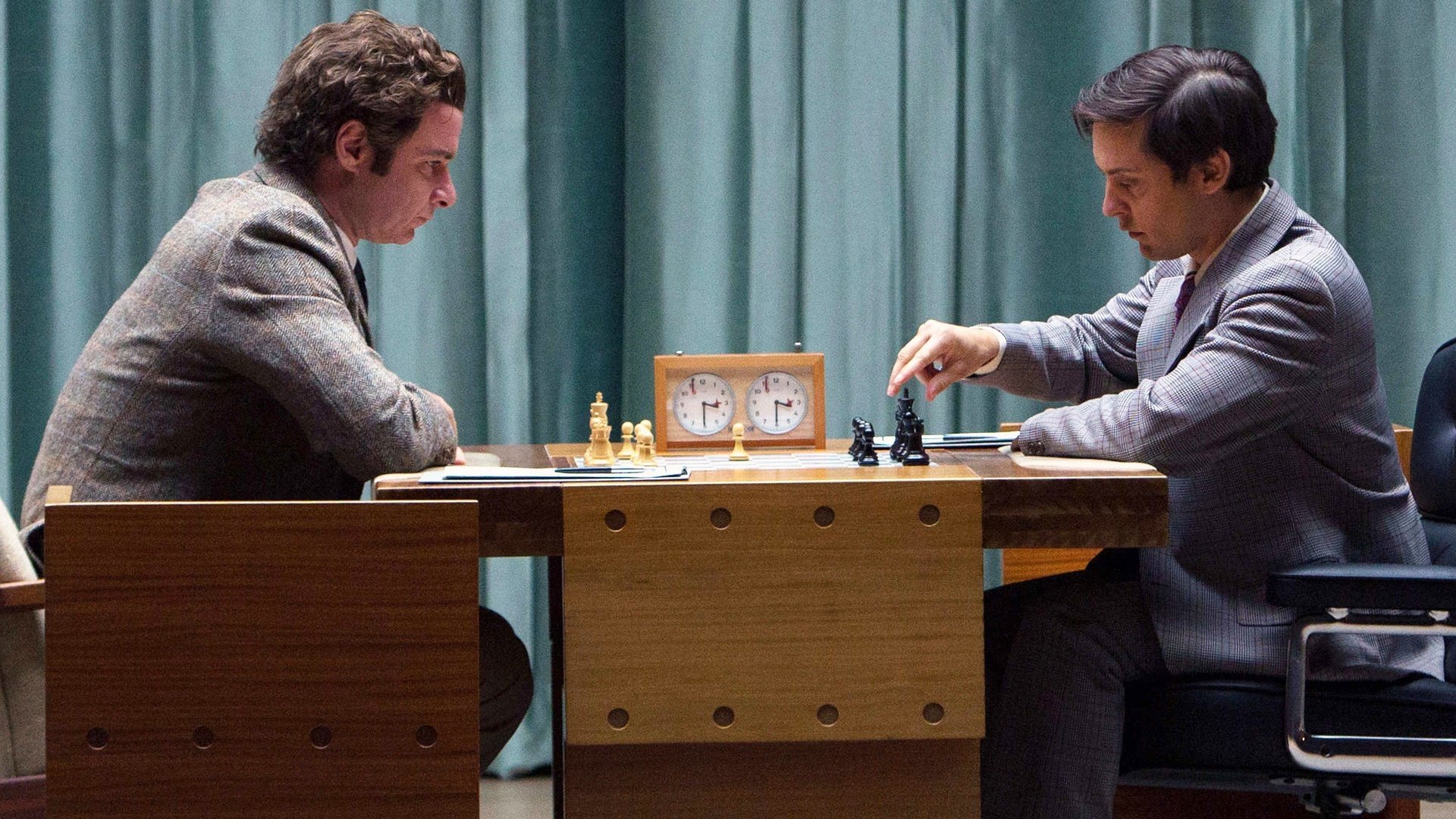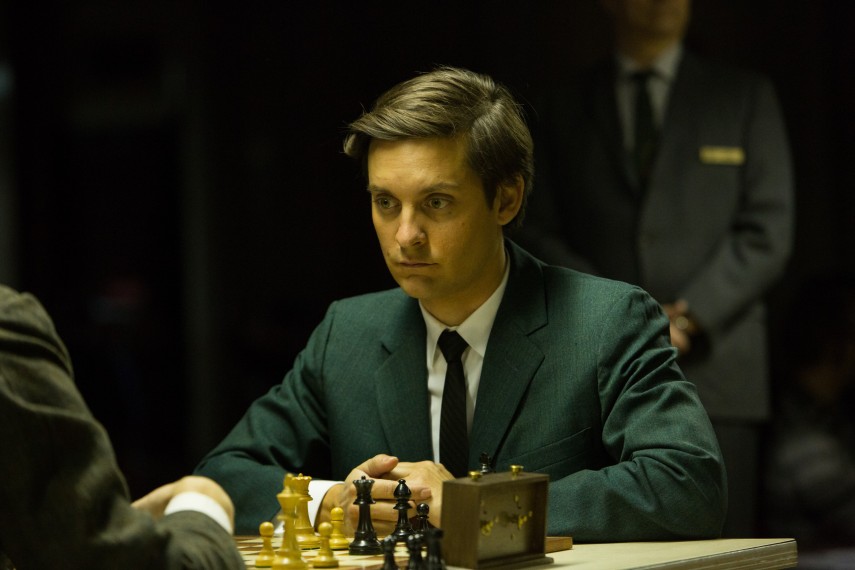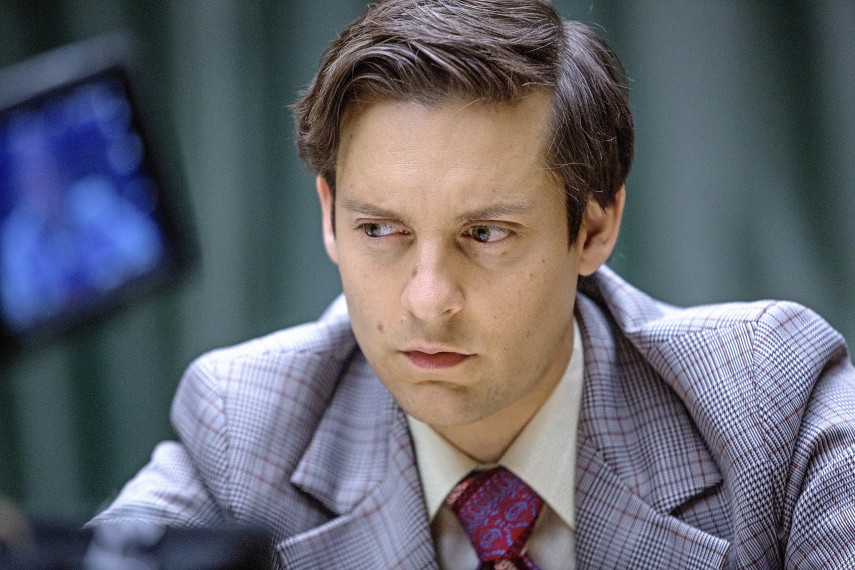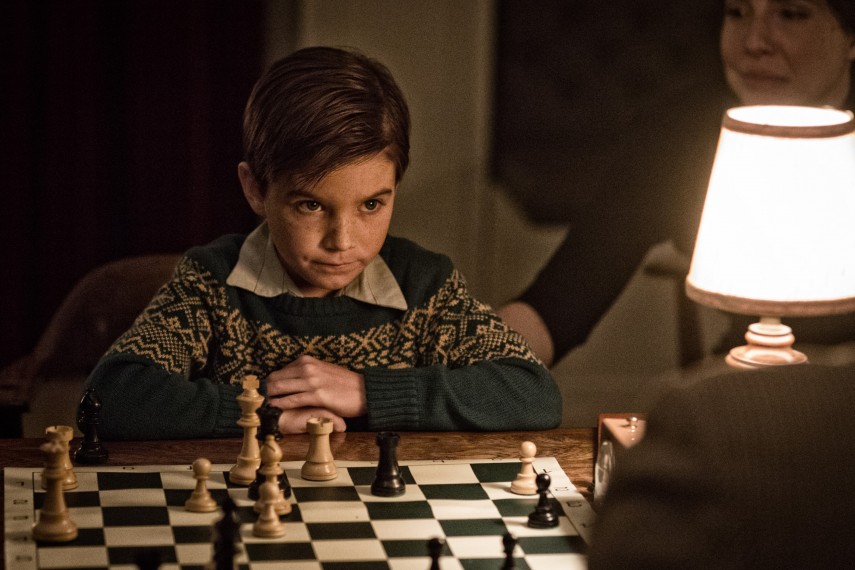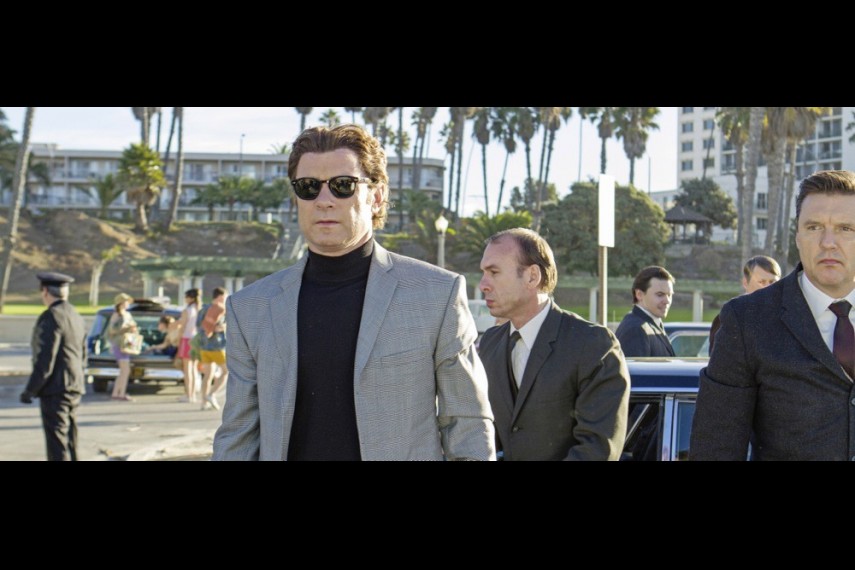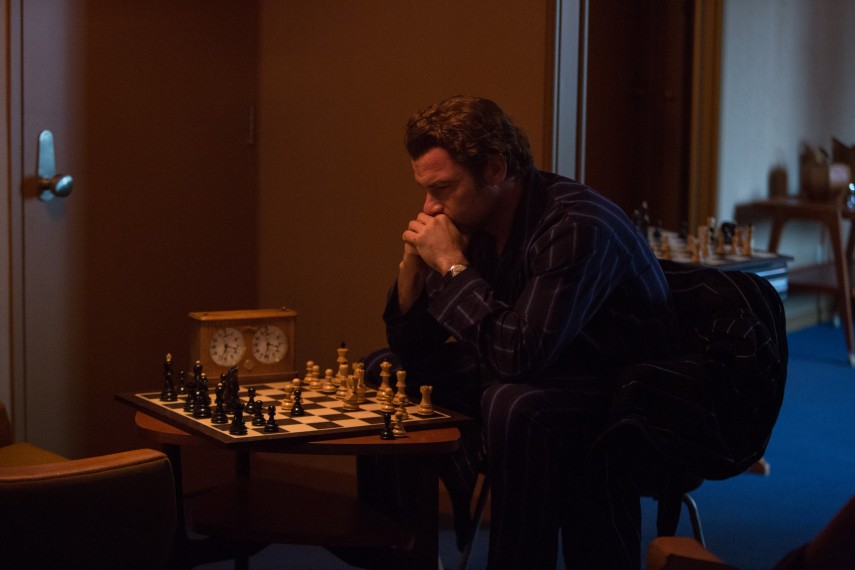 Deutsche Film- und Medienbewertung, 5/19/2015

4/26/2016
Neue Zürcher Zeitung, 12/24/2015
Interview with Tobey Maguire
Movie Data
o
Other titles
Bauernopfer - Spiel der Könige
DE
Original language
English
Cast & Crew
o
Tobey Maguire
Bobby Fischer
Peter Sarsgaard
Father Bill Lombardy
Bonus
o
Interview with Tobey Maguire
Interview with directori Edward Zwick
Interview with Maguire and Zwick
Review Süddeutsche Zeitung
Review Neue Zürcher Zeitung