Samba
Eric Toledano, Olivier Nakache, France, 2014
o
Samba migrated to France 10 years ago from Senegal, and has since been plugging away at various lowly jobs. Alice is a senior executive who has recently undergone a burnout. Both struggle to get out of their dead-end lives. Samba's willing to do whatever it takes to get working papers, while Alice tries to get her life back on track until fate draws them together.

Die beiden Regisseure haben der Versuchung widerstanden, ihren Erfolgsfilm «Intouchables» nochmals zu drehen. Omar Sy als Hauptdarsteller haben sie behalten, konfrontieren ihn aber hier nicht mit einem gelähmten Millionär, sondern mit Charlotte Gainsbourg. Die beiden spielen hervorragend, auch wird das harte Leben der Sans-Papiers trotz komischer Momente nicht beschönigt.
Jean-Martin Büttner

Nach ihrem weltweiten Millionenerfolg Ziemlich beste Freunde legen Olivier Nakache und Eric Toledano nach, mit einer neuen Geschichte über extreme Gegensätze, die sich anziehen und beflügeln. Während ihre männliche Muse Omar Sy mit seinem ausgesprochen physischen Charisma einen von Abschiebung bedrohten illegalen Einwanderer in Paris spielt, ist Charlotte Gainsbourg die fragile, herbe Fee, die ihm in dieser charmanten Melange von Politik, Komödie und Romanze helfen könnte, was natürlich auf Gegenseitigkeit beruht.
Anke Sterneborg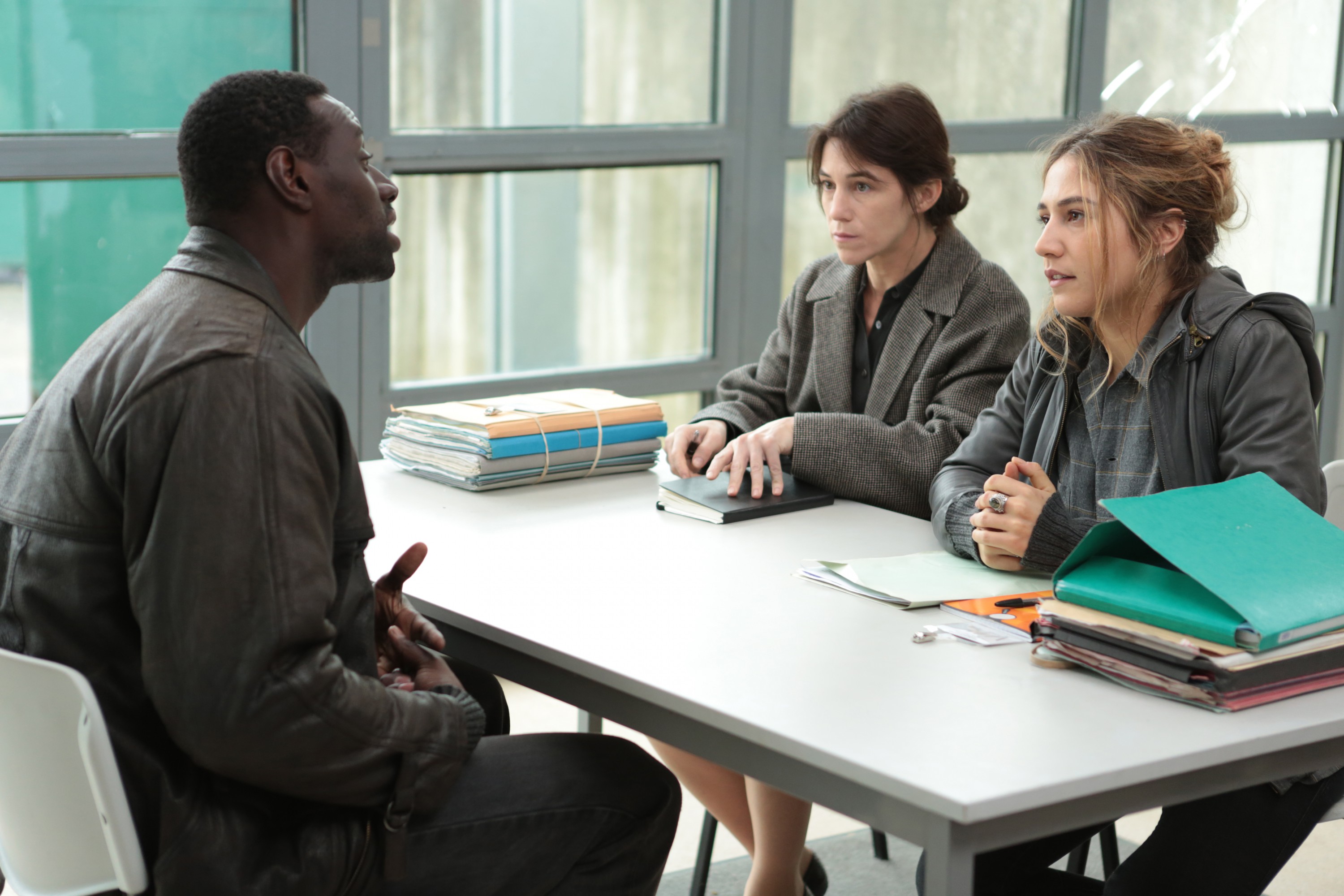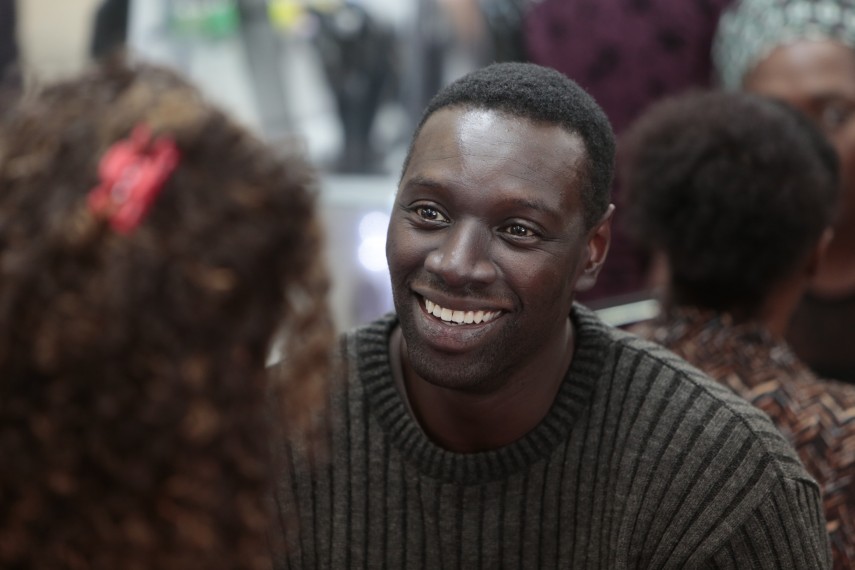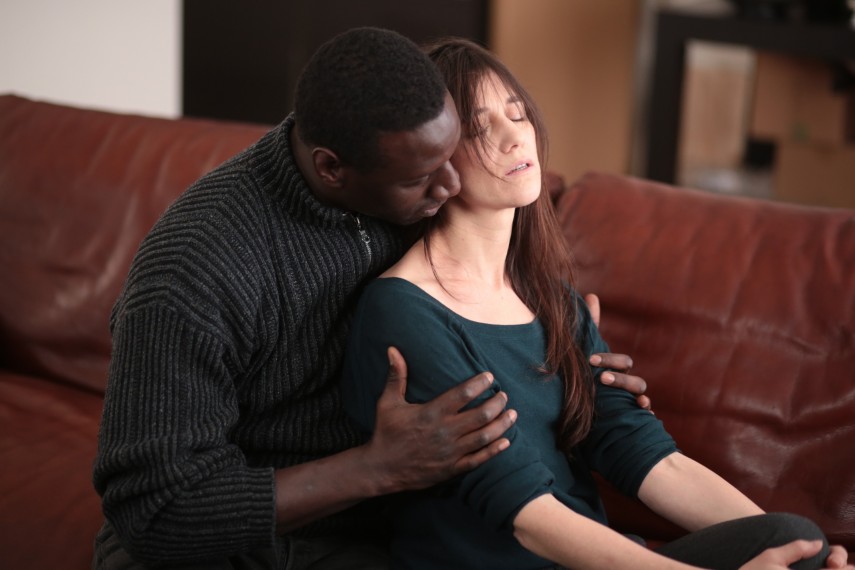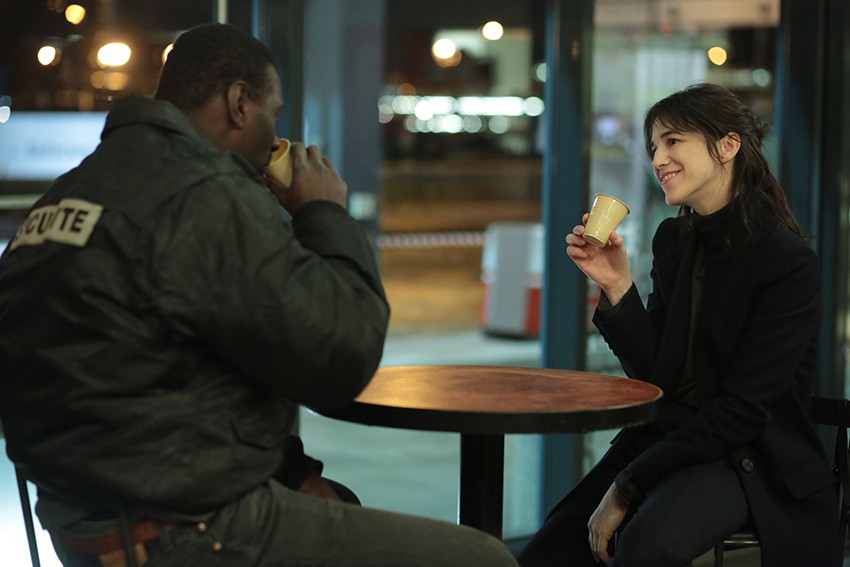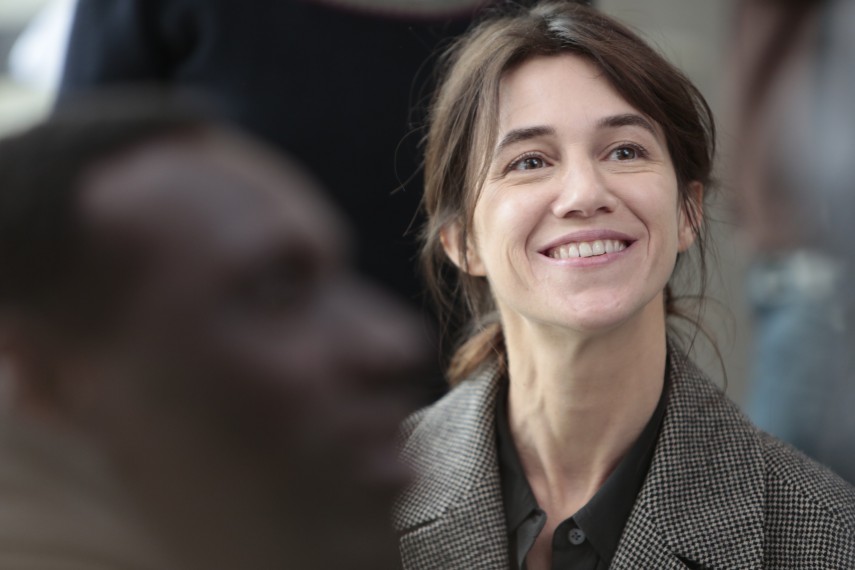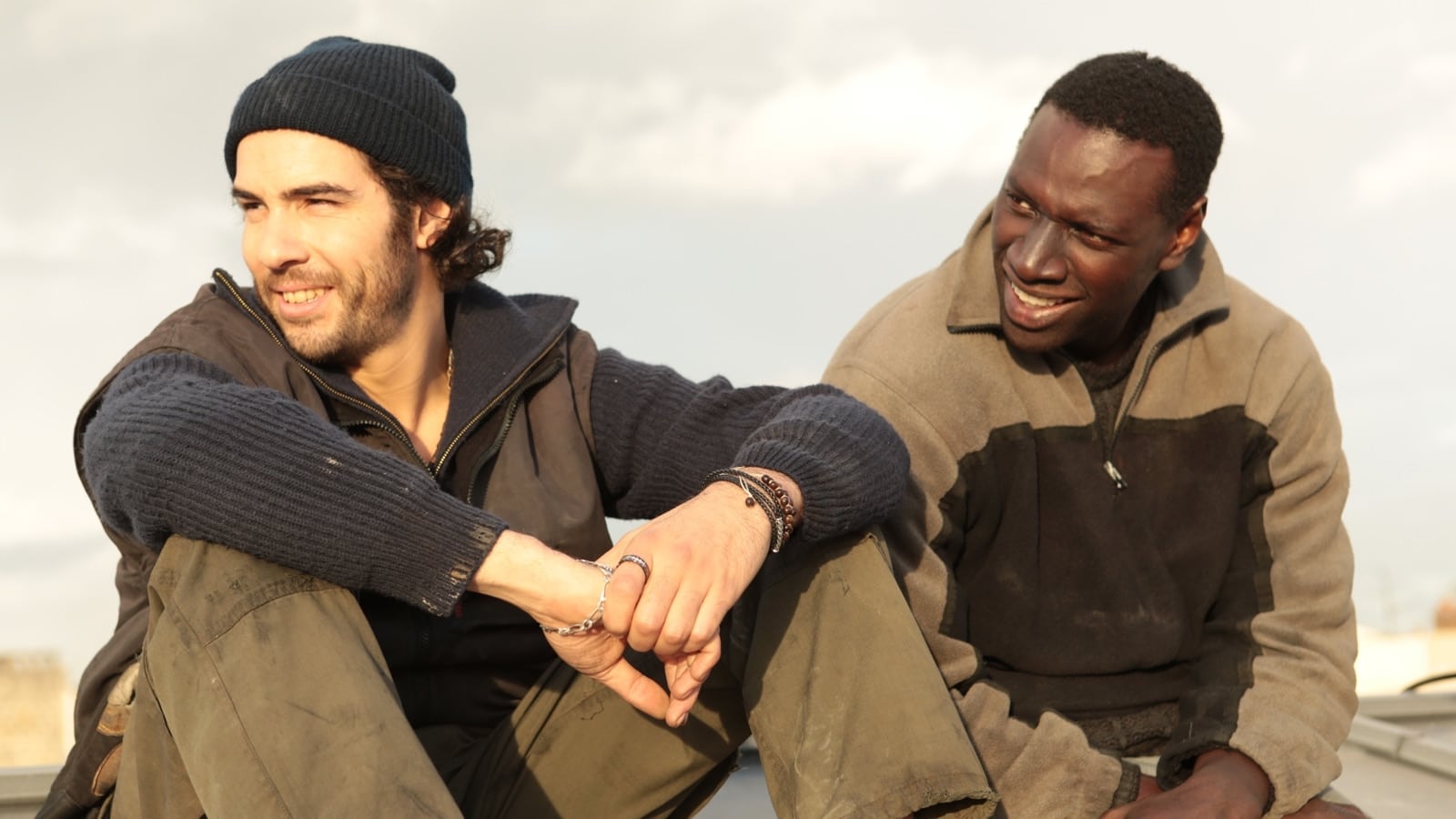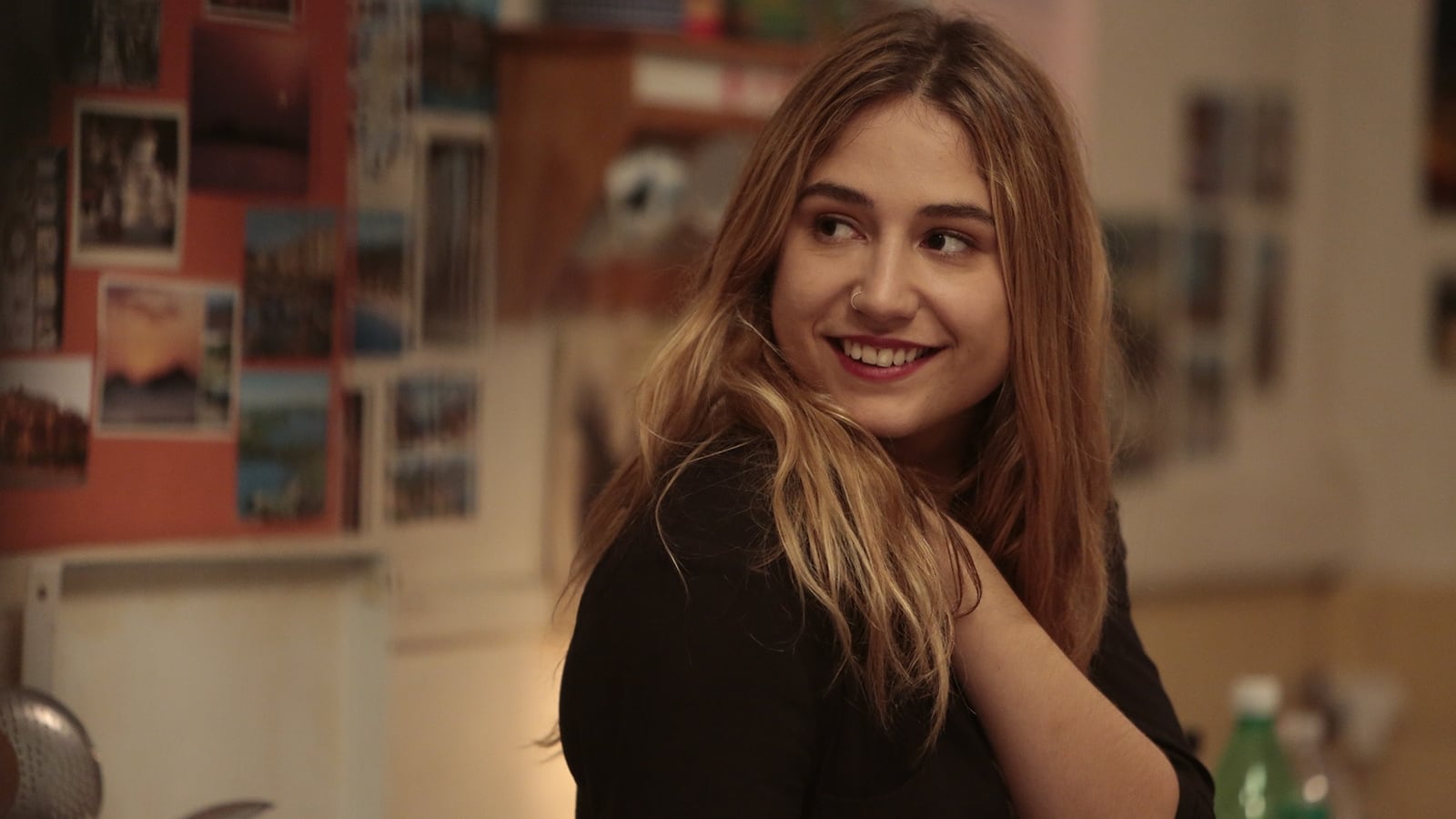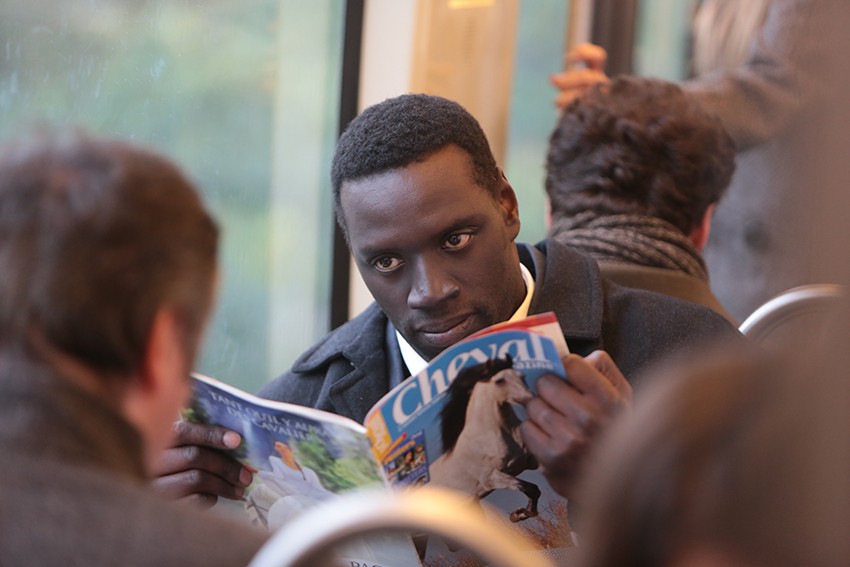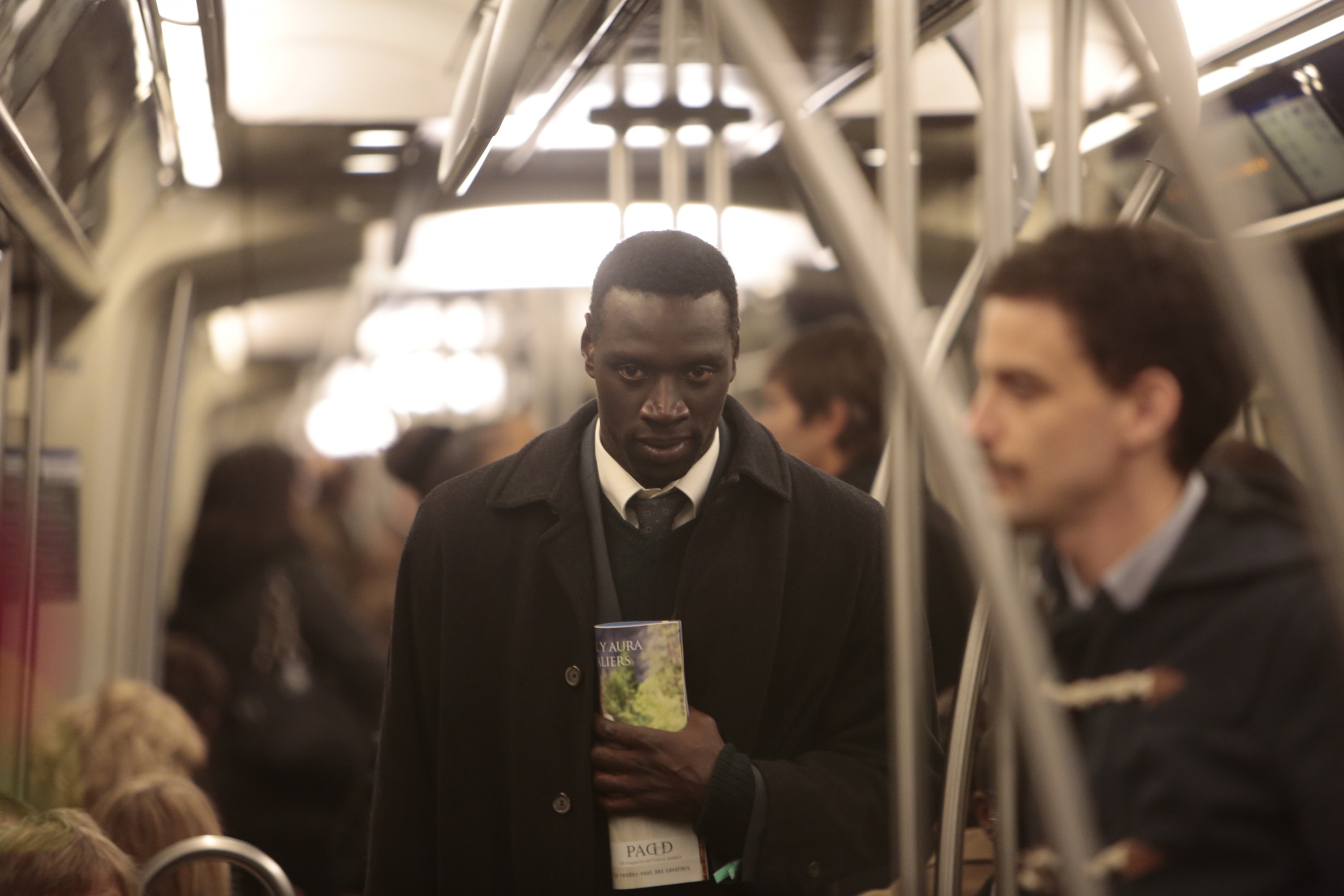 Upbeat French comedy drama
The team behind the runaway French hit Intouchables (Untouchable in the UK) reunite for more cross-cultural easy listening. Omar Sy is the eponymous Senegalese kitchen worker, detained and ordered to leave France even though it has been his home for a decade. When twitchy immigration advocate Alice (Charlotte Gainsbourg) takes on his case, both are pushed to breaking point – his frustration and her burnout rage proving a combustible cocktail. Yet despite her colleague's insistence that she keep an emotional distance from her clients, Alice finds herself drawn to the stoical young man who is now reduced to finding work in an unforgiving cash-in-hand marketplace in which neither his rights nor his life are valued.
The subject matter may be earnest, but as before co-writers/directors Olivier Nakache and Eric Toledano retain a light and breezy touch, balancing the potential chilliness of their scenario with much warm and engaging humanist comedy. Sy and Gainsbourg do a great job of lending depth and complexity to their characters, while Tahar Rahim is a hoot as Samba's allegedly Brazilian best friend, who turns a dreary window-washing assignment into a Coke ad striptease. A final reel false-step pushes things into the realms of overcooked melodrama, but for the most part it's entertainingly upbeat fare.
The New York Times, 6/22/2015
About the Travails of an Illegal Immigrant in France
Directed by the team behind the hit French odd-couple comedy "The Intouchables," the breezy "Samba" centers on a Senegalese immigrant (Omar Sy) and his caseworker (Charlotte Gainsbourg). Hovering between the insider and outsider perspectives the two characters represent, the filmmakers Eric Toledano and Olivier Nakache deliver a mostly buoyant take on the immigration travails that preoccupy France today (and more and more of its movies).
Mr. Sy's tenacious but somewhat opaque Samba plays out the absurdities of hard-working residents who don't have the right papers. And in Ms. Gainsbourg's clueless Alice, a corporate drone taking a stress-related sabbatical by working at an immigration center, Mr. Toledano and Mr. Nakache provide an entry point for viewers who sympathize with the plight of migrants, or harbor crushes on them.
That might sound like a glib evaluation, but the filmmakers are shameless in leavening Samba's woes with blushing scenes between him and Alice, who seems instantly mesmerized. Around them buzzes a small circle of side characters — Samba's boisterous friend (Tahar Rahim) and pessimistic uncle, and the kibitzing staff members at the immigration center, who seem to be descended from a 1930s Hollywood comedy set in New York.
Mr. Toledano and Mr. Nakache, who wrote the scattered screenplay, have a well-honed touch for comic beats and a feel for workaday details. That comes in handy when their points about French identity miss the mark, or when the main characters share special moments without really acquiring depth. Most of all, it's a film that feels like a mild pressure-valve release.
Neue Zürcher Zeitung, 2/24/2015
Nach ihrem Erfolg mit «Intouchables» setzen die beiden Regisseure Eric Toledano und Olivier Nakache erneut auf die Präsenz von Omar Sy, hier in der Rolle eines senegalesischen Sans-Papiers in Paris.
Dem Titel zum Trotz ist die Musik in «Samba» weniger präsent als in «Intouchables», der letzten Produktion von Eric Toledano und Olivier Nakache, die allein in Frankreich über 20 Millionen Eintritte verzeichnen konnte. Samba (Omar Sy) ist ein senegalesischer Sans-Papiers, der sich als Tellerwäscher in einem Pariser Luxushotel durchschlägt, bis er von der Grenzpolizei in einem Aufnahmezentrum hinter den Abflugpisten des Flughafens Roissy interniert wird. Alice (Charlotte Gainsbourg) hat ihre Kaderstelle infolge eines Burnouts verloren und engagiert sich nun als Sozialarbeiterin. Nüchtern ist auch der Hintergrund, vor dem sich die (überraschend behutsame) Annäherung zwischen der depressiven Ex-Managerin und dem Schwarzarbeiter abspielt. Die engen Absteigen der Immigranten und die heissgelaufene Asylbürokratie sind mit bemerkenswertem Realismus gezeichnet; Gainsbourgs unruhiger Blick und die Figur des kongolesischen Flüchtlings Jonas, der hier als Sambas Nemesis agiert, verleihen dem Plot zudem eine unvermutete Tiefe. Unscharf bleibt die Komödie, weil die Regie bis in die Schlussszene zögert, sich zwischen Fabel und Sozialdrama zu entscheiden.
Ziemlich süße Romanze
Das Regieduo von "Ziemlich beste Freunde" legt mit "Heute bin ich Samba" eine nette, aber kitschige Sozialkomödie vor, die zu viel zugleich sein will.
Wir sehen Frauen in glitzernden Cocktailkleidern, Konfettiregen, eine fünfstöckige Hochzeitstorte. Doch die luxuriöse Party ist nicht der Schauplatz dieses Films, sie dient nur der Herstellung eines Kontrastes, wenn das Bild von hier an gleichsam die soziale Leiter hinunterklettert: Die Kamera folgt einem Kellner aus dem Ballsaal, durch weiße Gänge, eine Küche, in den hintersten Winkel. Hier spült der senegalesische Einwanderer Samba die Teller der Hochzeitsgesellschaft. Und packt ein paar übrig gebliebene Pralinen in Alufolie, bevor er die Küche verlässt.
Samba (Omar Sy) ist ein Aufstrebender, der illegal nach Frankreich eingereist ist und Gelegenheitsjobs macht, um Geld nach Hause schicken zu können. Auf der anderen Seite steht Alice (Charlotte Gainsbourg): Die Karrierefrau hat sich wegen eines Burn-outs aus ihrem Job zurückgezogen, hat eine Therapie gemacht ("Wir haben sogar Pferde gestreichelt, um wieder Halt zu finden") und engagiert sich jetzt ehrenamtlich in einer Hilfsorganisation für Flüchtlinge.
Zwei Verzweifelte sollen einander heilen
Damit ist "Heute bin ich Samba" von ?ric Toledano und Olivier Nakache, die 2011 mit "Ziemlich beste Freunde" sehr erfolgreich waren, auch schon grob umrissen. Der Rest ergibt sich von selbst: Alice betreut Samba bei seinem Antrag auf Bleiberecht und lässt dabei sämtliche Anweisungen, zu Klienten Distanz zu halten, außer Acht. Die beiden verlieben sich. Das ist die Essenz des Films, und darin liegt auch schon das Problem: Der Film frönt der romantischen Vorstellung, dass man zwei auf verschiedene Art Verzweifelte einfach zusammenspannen kann, auf dass sie sich gegenseitig heilen mögen.Schon in "Ziemlich beste Freunde" wurden zwei Extreme zusammengeführt, da funktionierte es: Das Regieduo machte aus der wahren Geschichte vom querschnittsgelähmten Millionär, der genug vom Mitleid hat und daher einen derben Kleinkriminellen als Pflegekraft anstellt, eine berührende, witzige Tragikomödie. Diesmal geht der Coup nicht auf: "Heute bin ich Samba" fehlt der Charme, die Lebenslust, die fein nuancierte Anziehung zwischen den ungleichen Protagonisten. Stattdessen tümpelt er dahin zwischen Sozialromantik und dem Versuch liebenswerter Verrücktheit.
Zugegeben, ein paar charmante Momente hat der Film – etwa wenn die Verständigungsschwierigkeiten zwischen den Einwanderern und den Sozialarbeitern gezeigt werden. Auf eindrückliche Art zeigt der Film auch den Alltag, durch den sich illegale Immigranten kämpfen müssen: Das stundenlange Warten am Arbeiterstrich, die Angst vor Uniformierten, der Versuch, in der Masse unsichtbar zu werden. Weil viele von ihnen keine (gültigen) Papiere haben, nehmen sie täglich neue Identitäten an, passen ihr Aussehen den Passfotos ihrer gefälschten Ausweise an.Sy spielt – wie auch schon in "Ziemlich beste Freunde" – überzeugend einen herzensguten Menschen, der nie die Chance hatte, sich zu beweisen. Gainsbourg geht nicht auf in der Rolle der verschreckten, etwas schrulligen Einsiedlerin, deren Lebensgeister neu erweckt werden müssen. Das Märchen, das sich zwischen den beiden Charakteren entspinnt, will so vieles gleichzeitig sein: eine Erzählung, die identitätslosen Einwanderern ein Gesicht gibt. Ein Lehrstück über wiedergefundenen Lebensmut, über die ausbeuterische Arbeitswelt. Am Ende ist der Film eine süße, aber kitschige Sozialkomödie, die ihren eigenen Ansprüchen nicht gerecht wird.
Rencontre avec l'équipe du film
Movie Data
o
Original languages
French, English, Arabic, Portuguese, Russian
Bonus
o
Rencontre avec l'équipe du film
Review The New York Times
Review Neue Zürcher Zeitung