God Exists, Her Name is Petrunya
Teona Strugar Mitevska, Macedonia, 2019
o
In January of every year, the parish priest of a small town in Macedonia, throws a wooden cross into the river. Hundreds of young men then lunge themselves into the water trying to retrieve it: Happiness and prosperity are promised him who succeeds. But one year, a young woman named Petrunya decides to take part in this all-male ceremony – and is able to catch the cross before anyone else. Her competitors are furious, but Petrunya stands her ground as she intends to reap the rewards of her victory.

Zuweilen gerät die Satire auf die mittelalterlich anmutende mazedonische Männerherrschaft etwas plump. Aber Kamerafrau Virginie Saint Martin schafft eigentliche Gesichts- und Körperlandschaften. Und die Hauptdarstellerin Zorica Nusheva ist eine Wucht.
Thomas Bodmer
La seconde partie du film, un huis clos au commissariat, est moins enlevée que la première. Et plus on approche de la conclusion, plus la menace d'une idylle romantique se précise, à l'encontre même du propos du film. Reste que Dieu existe parvient, à travers les idiosyncrasies historiques et religieuses de la situation, à une espèce d'universalité dans son évocation de la lutte des genres.
Thomas Sotinel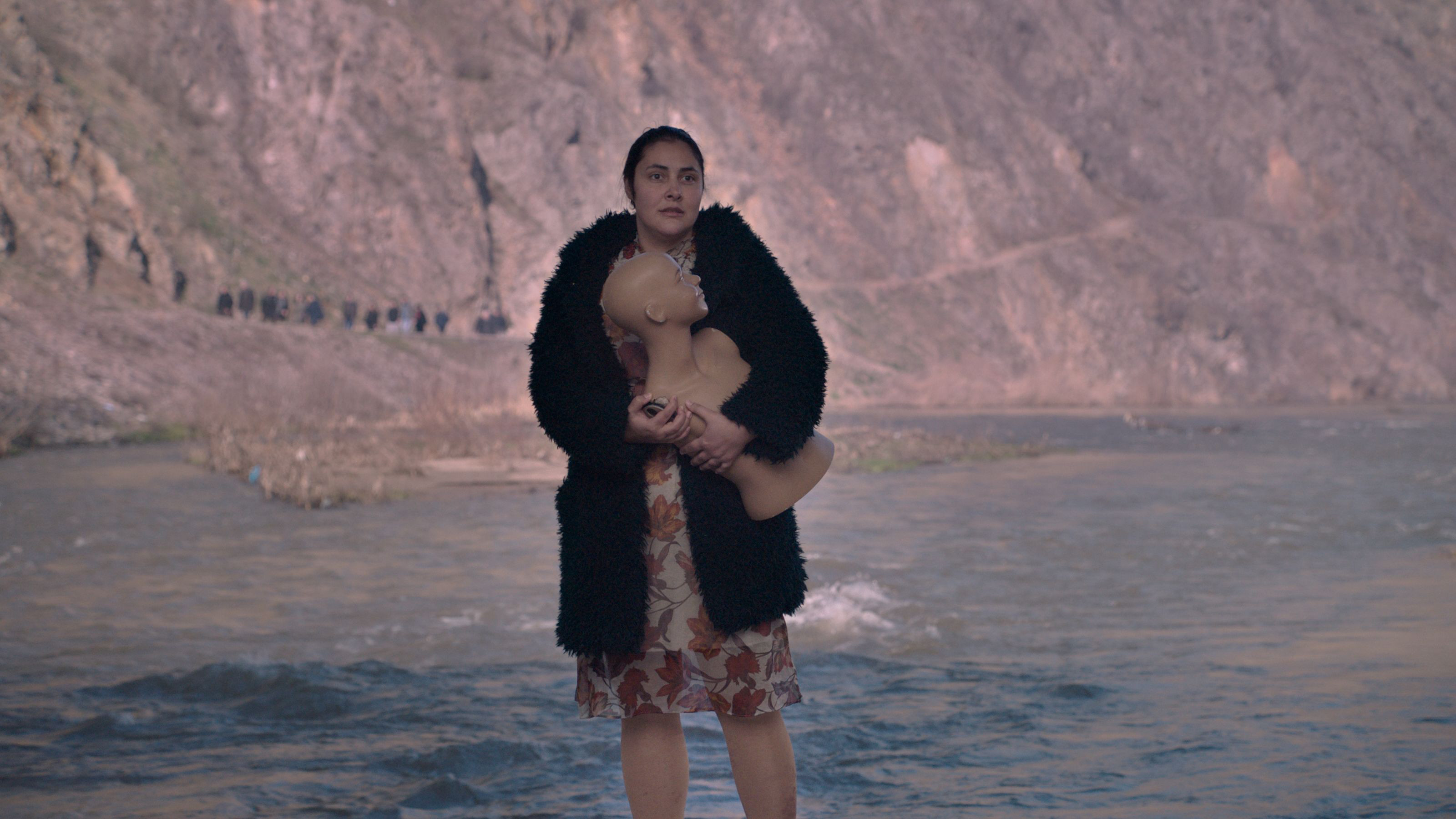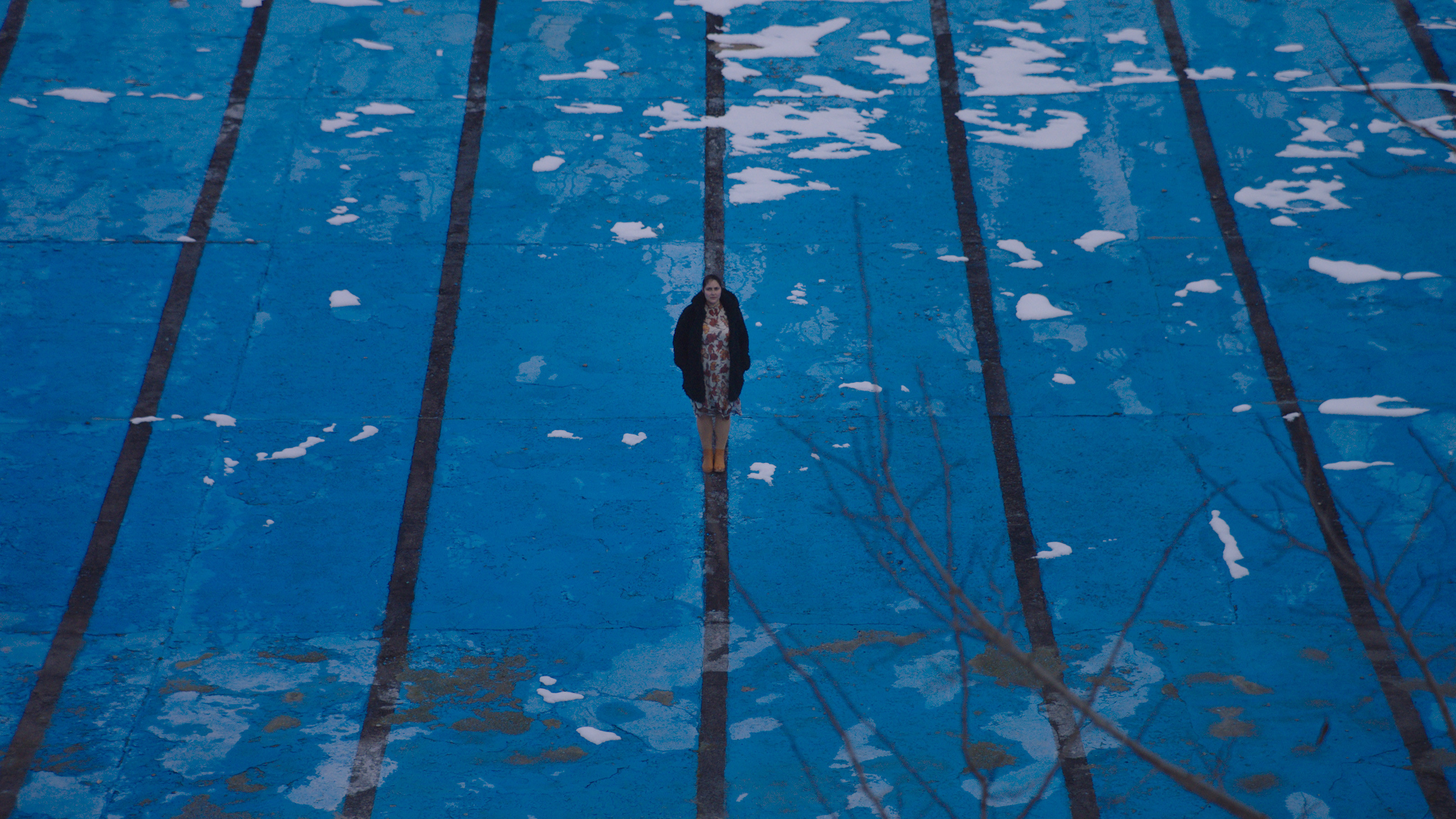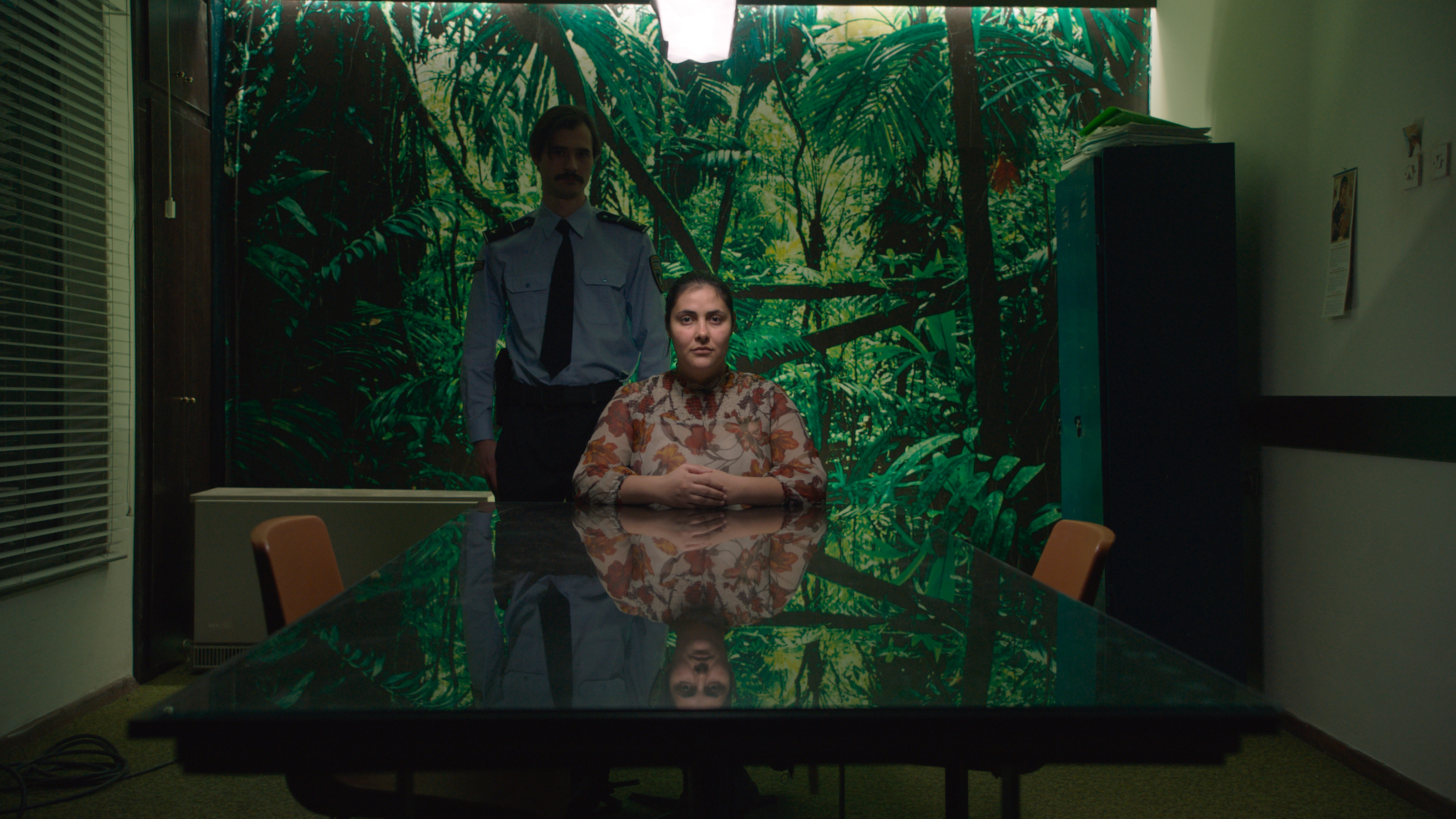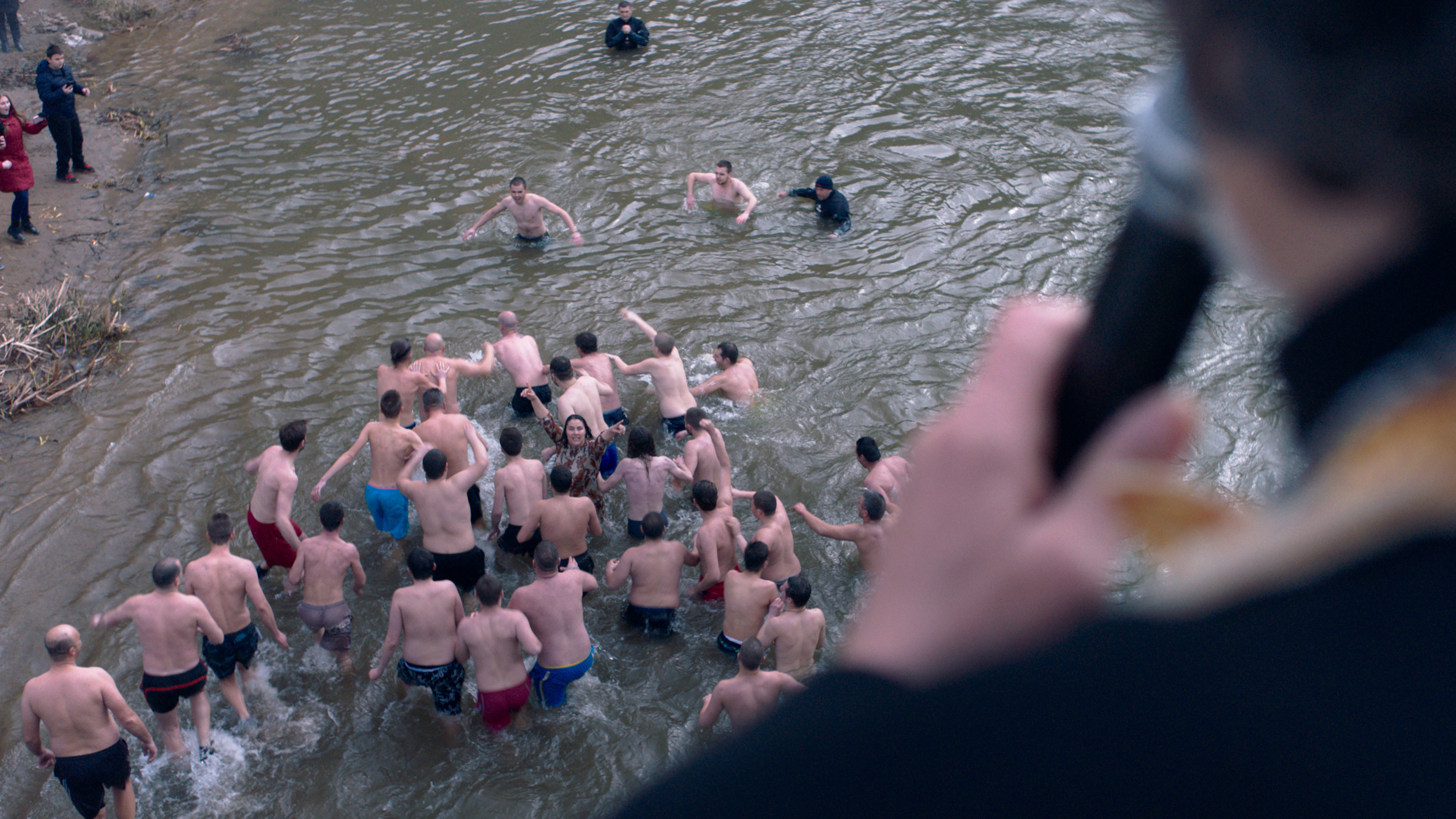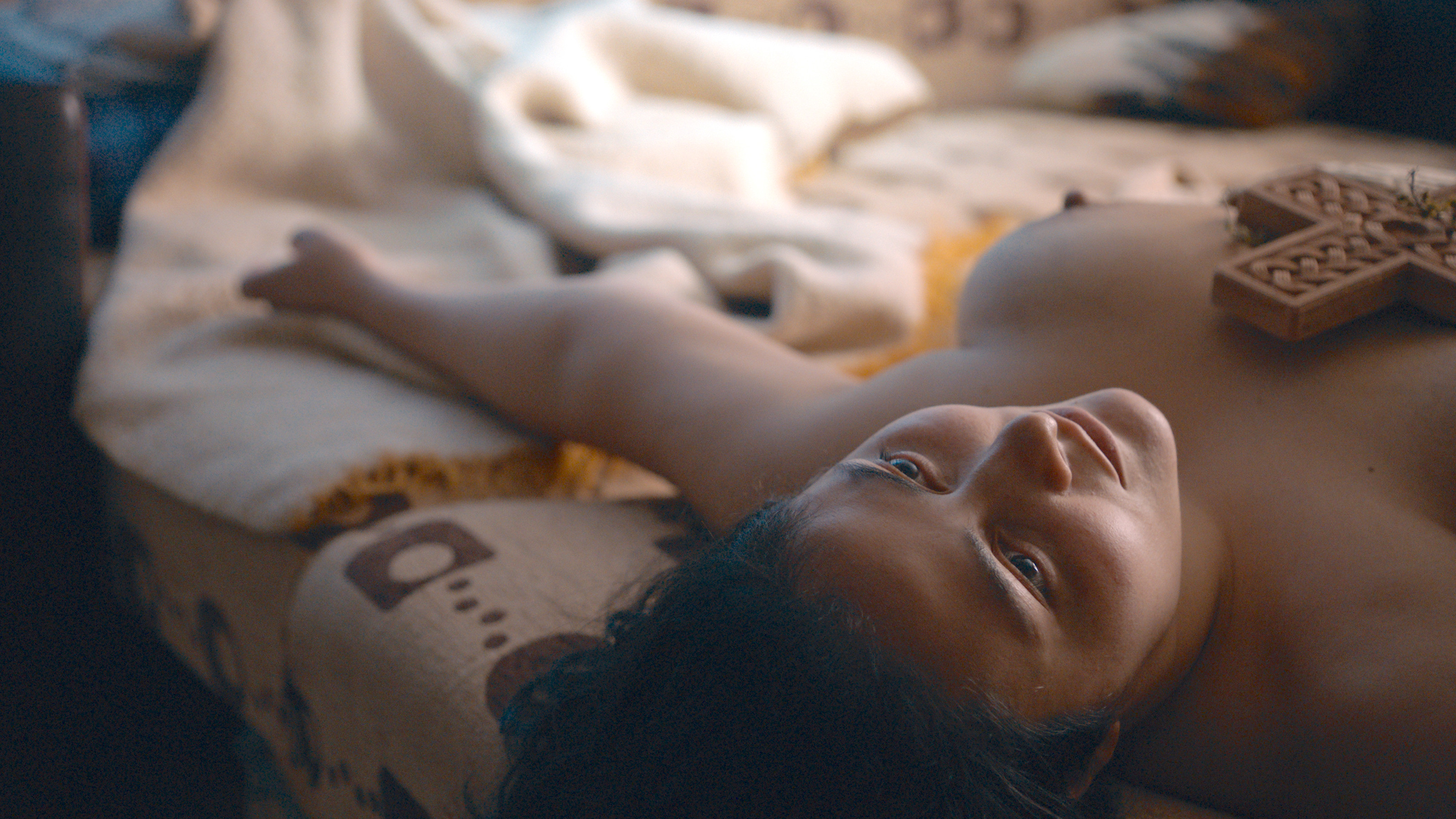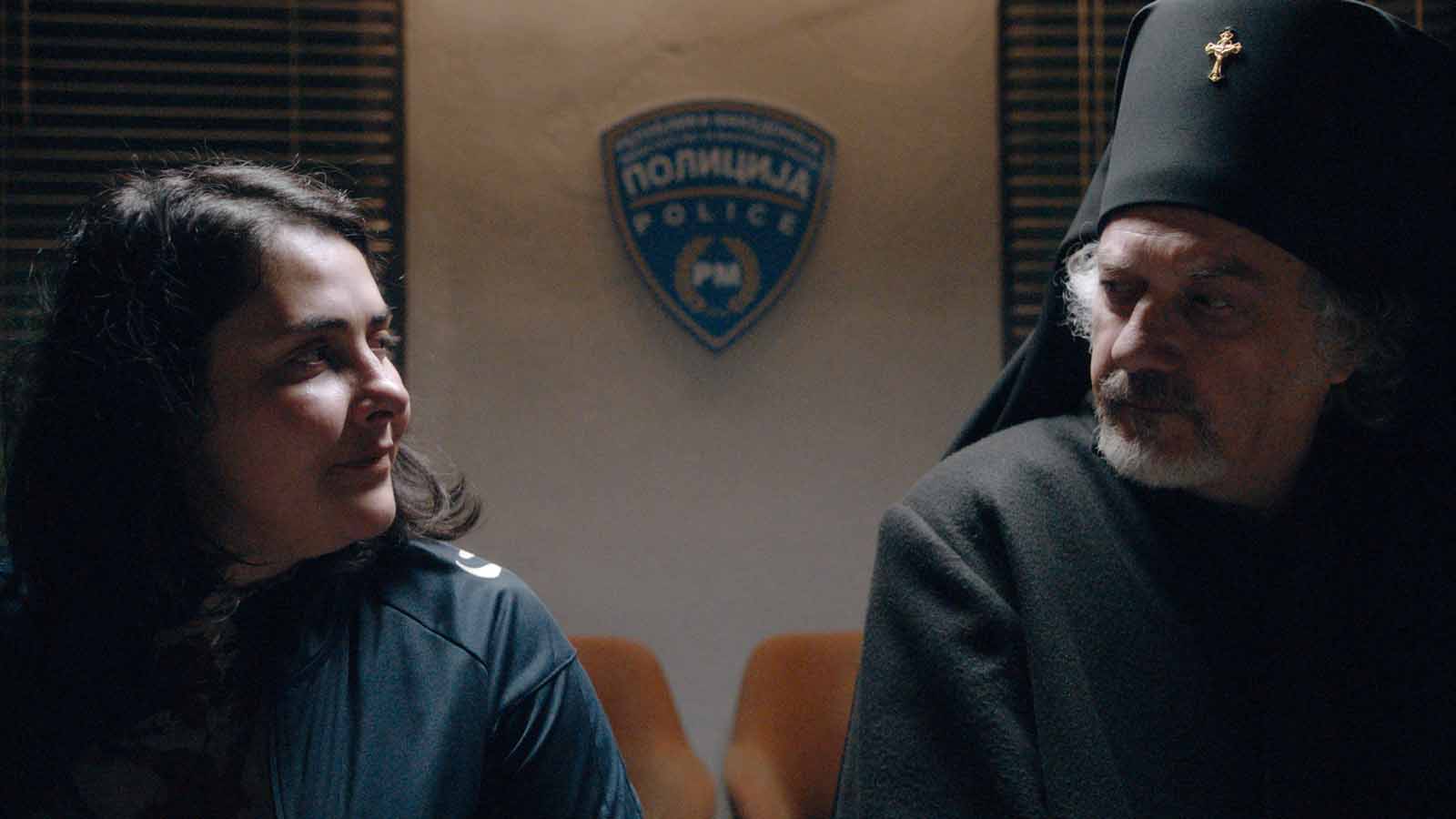 2/9/2019
Gespräch mit Regisseurin Teona Strugar Mitevska
Das Kreuz im Wasser - Dreikönigsritual in Skopje
Conversation with Teona Strugar Mitevska
Mit offenen Karten: Mazedonien
Dokumentation über Ohrid und das kulturelle Erbe Nordmazedoniens
Movie Data
o
Original title
Gospod postoi, imeto i' e Petrunija
Other titles
Dieu existe, son nom est Petrunya
FR
Original language
Macedonian
Cast & Crew
o
Labina Mitevska
Journalist Slavica
Stefan Vujisic
Younger Officer Darko
Bonus
o
Gespräch mit Regisseurin Teona Strugar Mitevska
Das Kreuz im Wasser - Dreikönigsritual in Skopje
Conversation with Teona Strugar Mitevska
Mit offenen Karten: Mazedonien
Dokumentation über Ohrid und das kulturelle Erbe Nordmazedoniens