Chrieg
Simon Jaquemet, Switzerland, 2014
o
Fifteen-year-old Matteo lives in a permanent clinic with himself and his environment, especially with his father, who forgives Matteo's missteps superficially, but does not forgive their originator. One night he is torn out of bed and taken to a remote mountain pasture where he is to spend the summer working hard under the supervision of a mountain dairyman. In the alpine labour camp, however, instead of military drill, the outcast is awaited by the merciless pecking order among his peers, who systematically humiliate him, finally accepting him and letting him participate in their buccaneer activities in the lowlands.
Chrieg ist auch ein Réduitfilm, aber einer, der die Gebirgsmythologie der Schweiz nochmals ganz neu auflädt. Die Alpen sind auch hier ein Rückzugsort, aber nicht als Erbauungskulisse oder natürliche Barrikade, sondern als gesetzloser Raum für die unliebsame Jugend. (...) Simon Jaquemet erzählt das in dunkel pulsierenden Bildern aufgestauter Wut. Und wenn er jetzt zu Recht gefeiert wird für die unbändige Kraft, die von seinem Erstling ausgeht, so wird gerne vergessen, dass sich diese rohe Wucht erst aus ihrer Gegenkraft ergibt: aus einer künstlerischen Souveränität, die dem Anarchischen erst eine Form gibt. (...) Die Kunst ist nicht, das Chaos zu entfesseln, sondern mit ihm zu spielen. So treibt Jaquemet diesen «Chrieg» seinem erst rabiaten und dann unendlich traurigen Schluss entgegen. (Auszug)
Florian Keller
Wir schauen […] der himmeltraurigen Geschichte einer Verhärtung zu und der noch traurigeren einer hoffnungslosen Liebe in der Lieblosigkeit. Das ist dramatisch in den rohen Fels gestellt und in die abweisende Schönheit einer interesselosen Natur, die trotzdem freundlicher ist als der Mensch, der sich nach Freundlichkeit sehnt. Als Versuchsanordnung betrachtet, kann einem «Chrieg» etwas künstlich vorkommen, der pessimistische Möglichkeitssinn hat die Wahrscheinlichkeit im psychologischen Detail nicht immer im Griff. Aber welcher Film hat das schon? Und es steckt Kraft in der ­Erbarmungslosigkeit des Pessimismus. Wenn allerdings die Welt doch noch ein bisschen gerecht ist, wird man von ­Simon Jaquemet hören.
Christoph Schneider
Chrieg est un cri violent et sans compromis, une bande sonore déformée qui accompagne un monde adolescent à la dérive. Dans son premier long métrage, le réalisateur suisse, résolument prometteur, compose un hymne à la rébellion séduisant en forme d'évasion risquée mais régénératrice hors d'une société oppressante et standardisée.
Muriel Del Don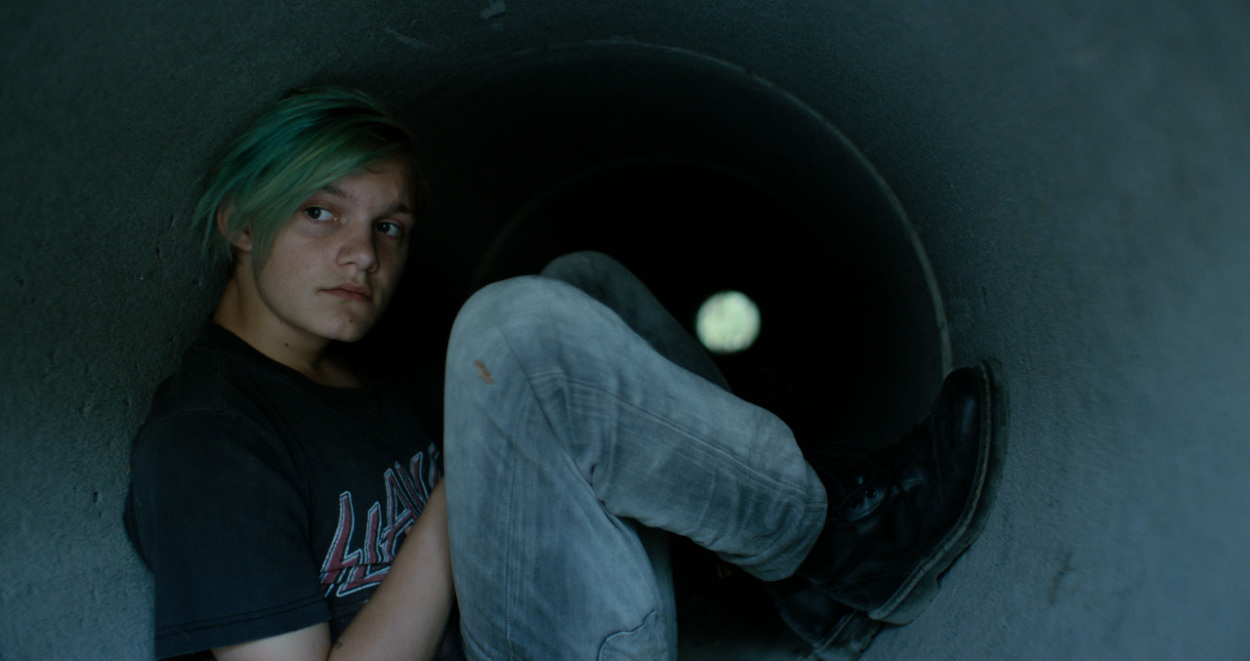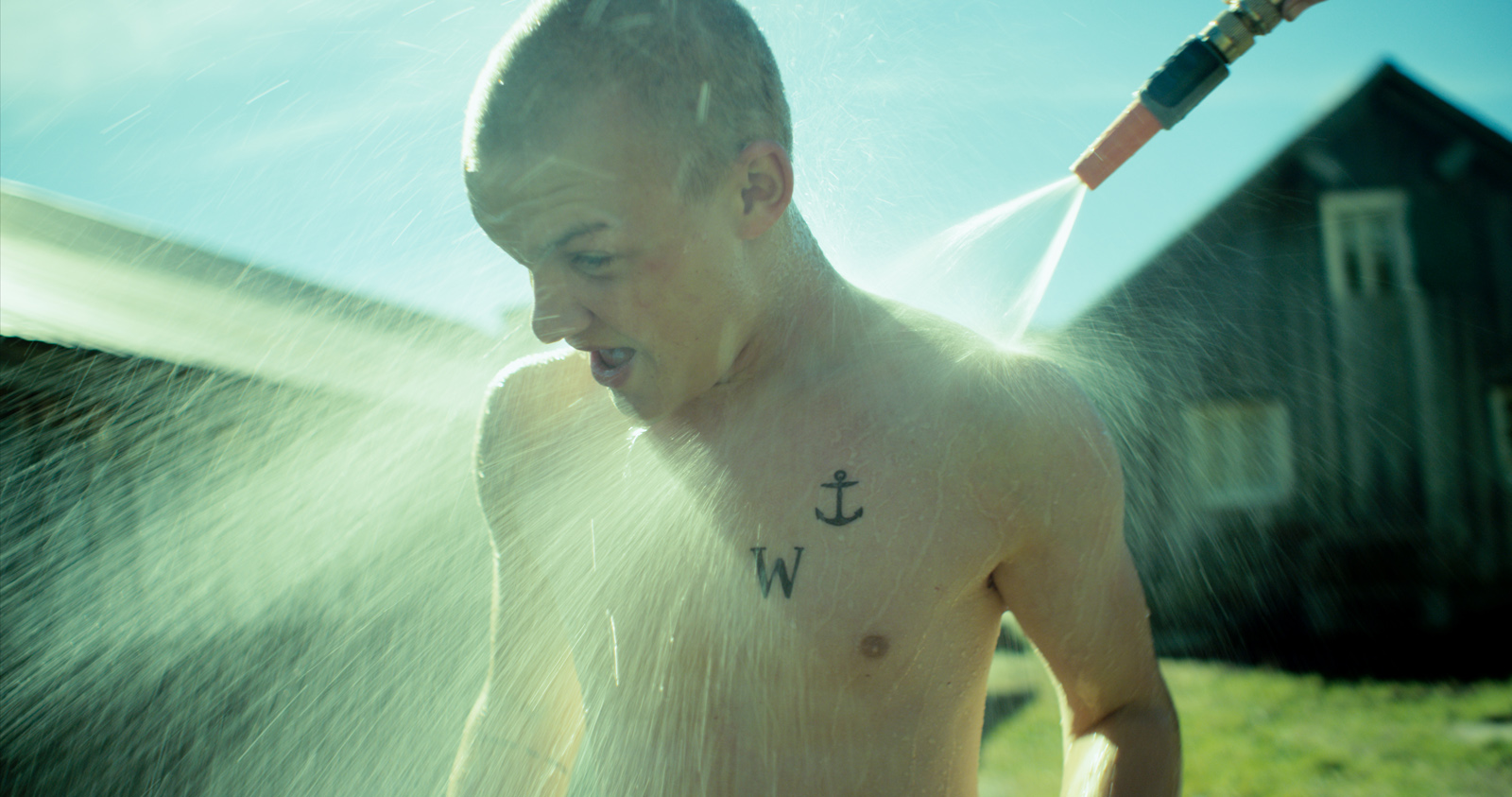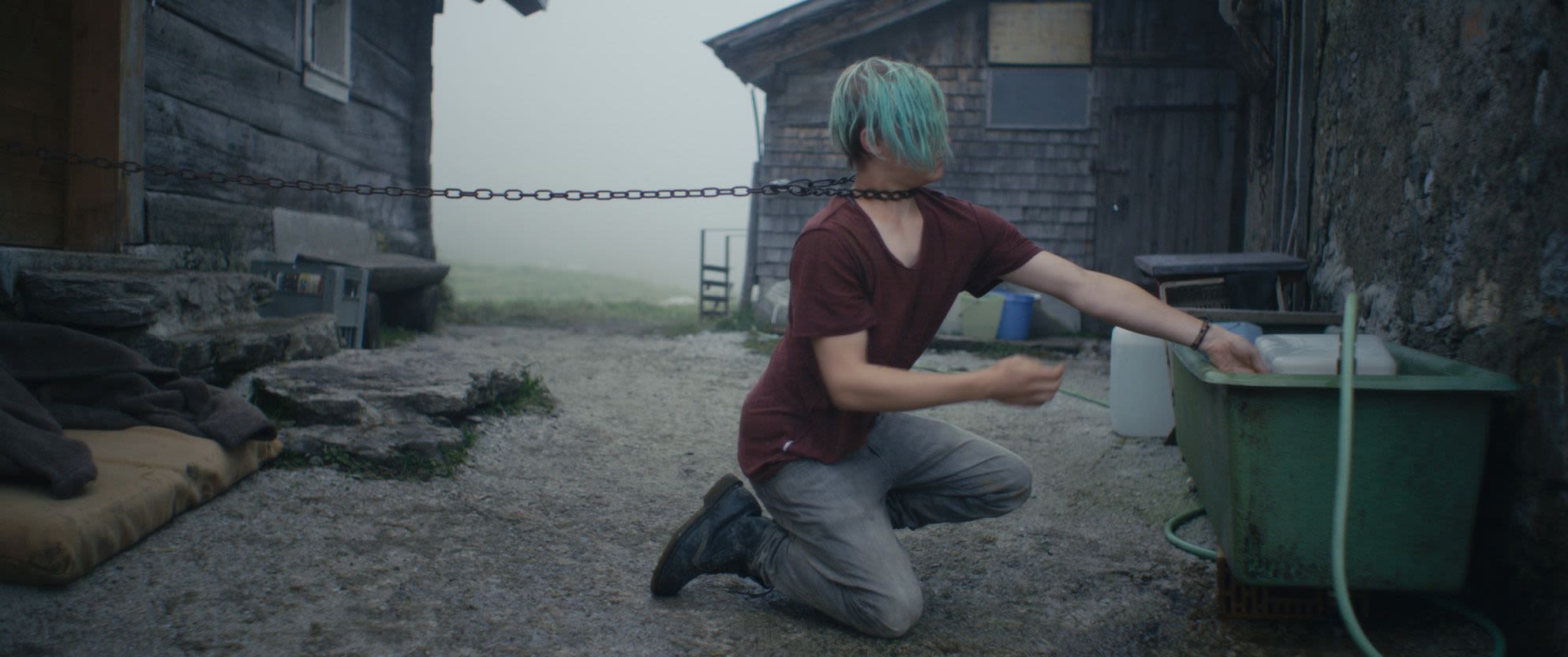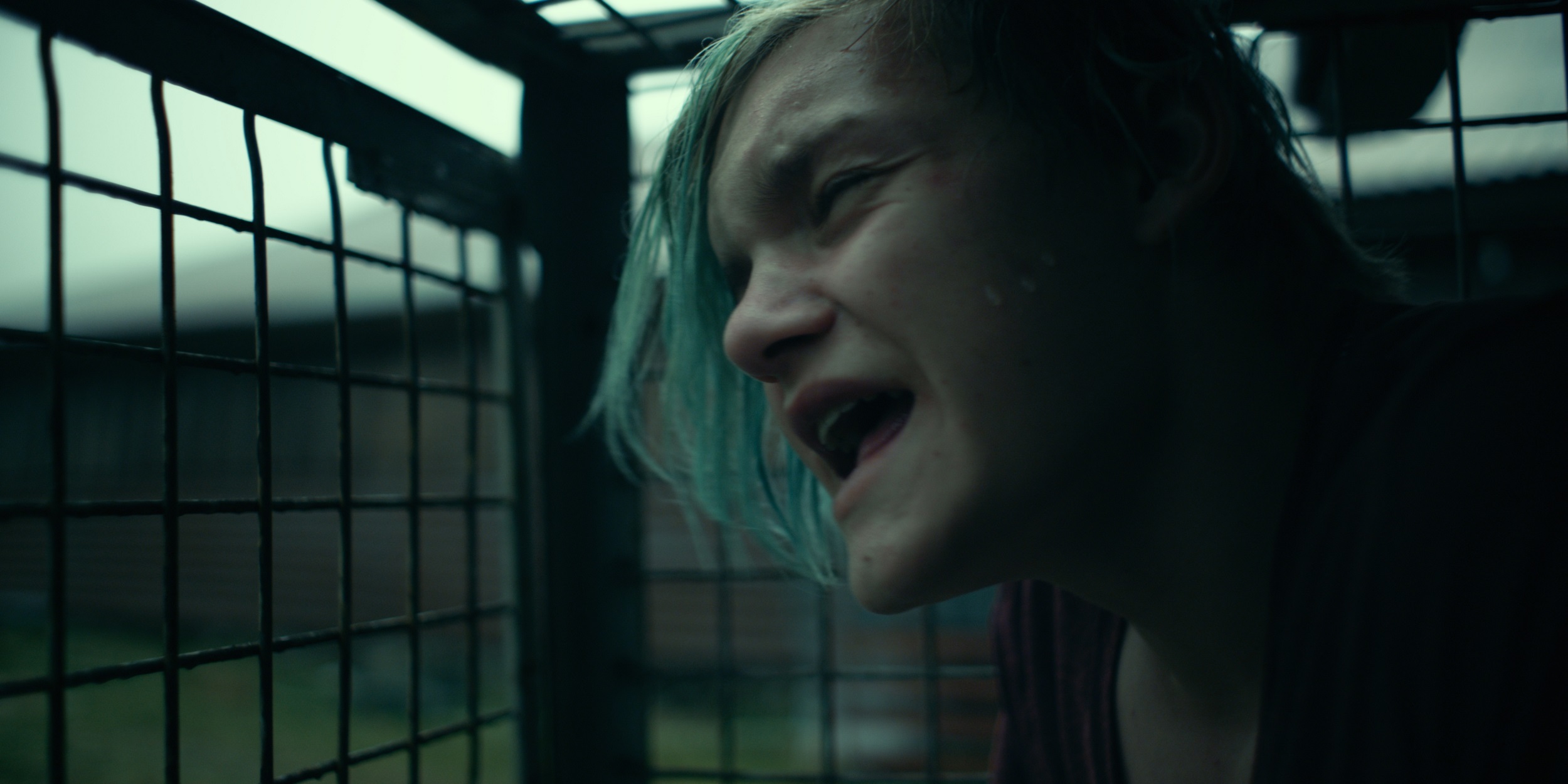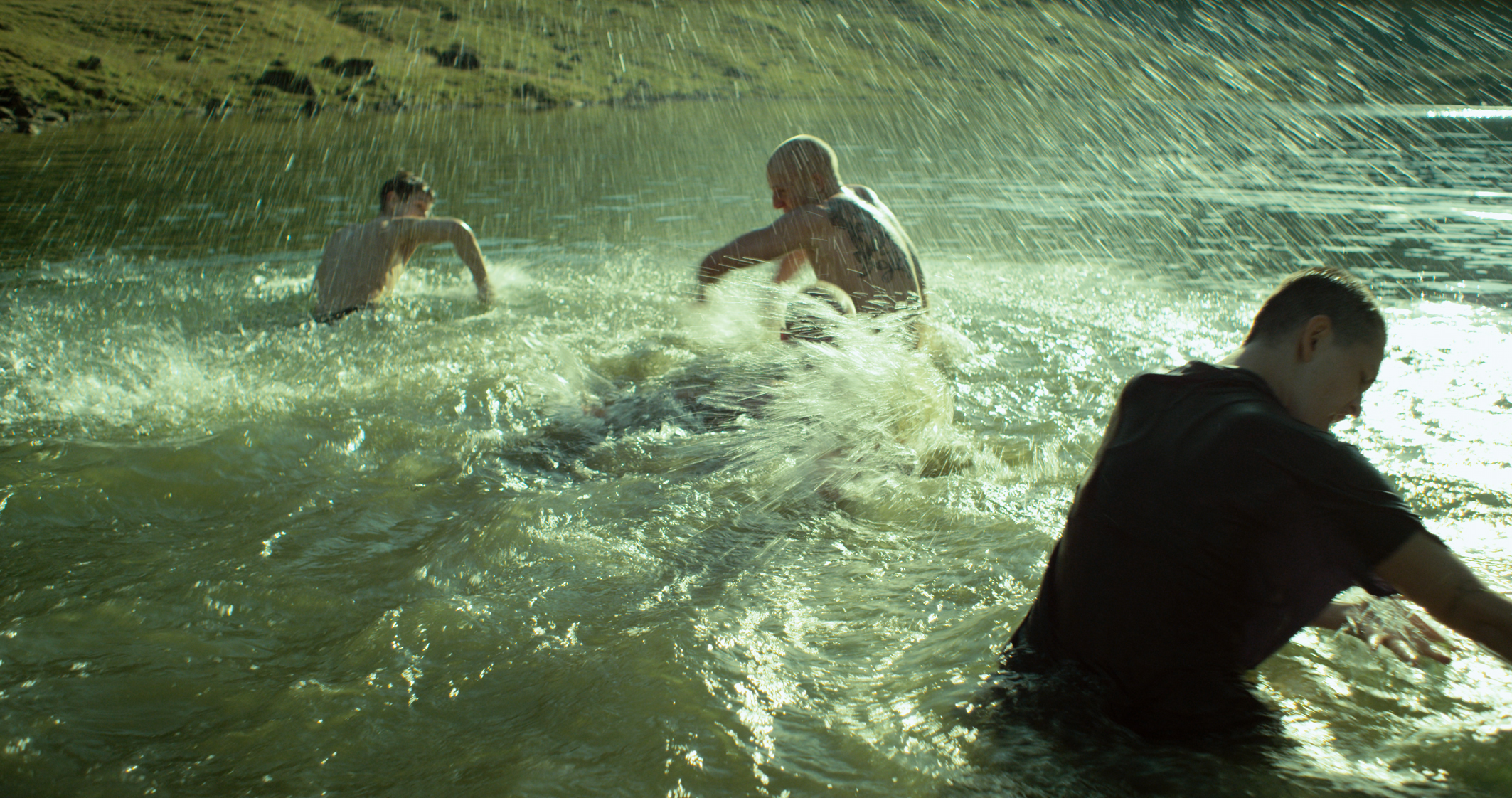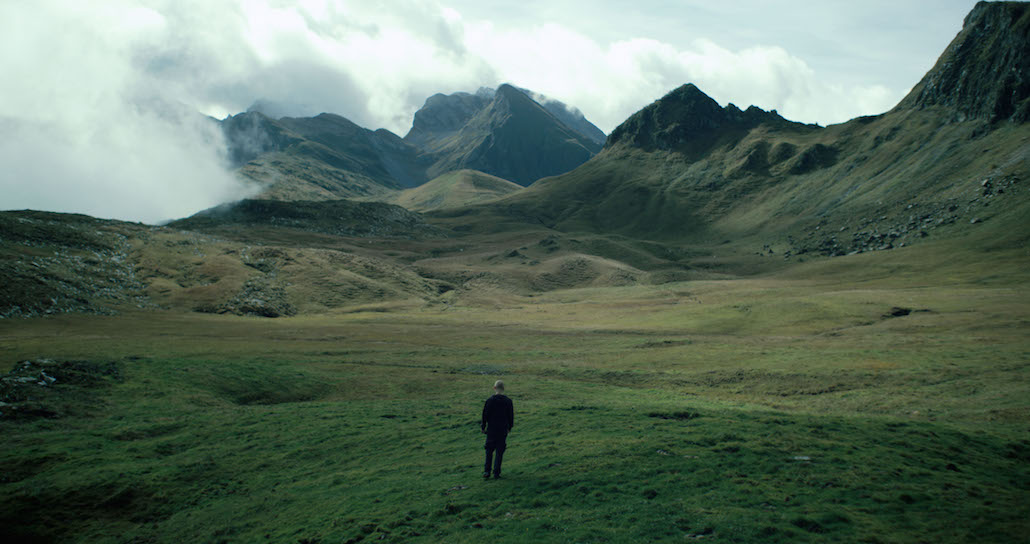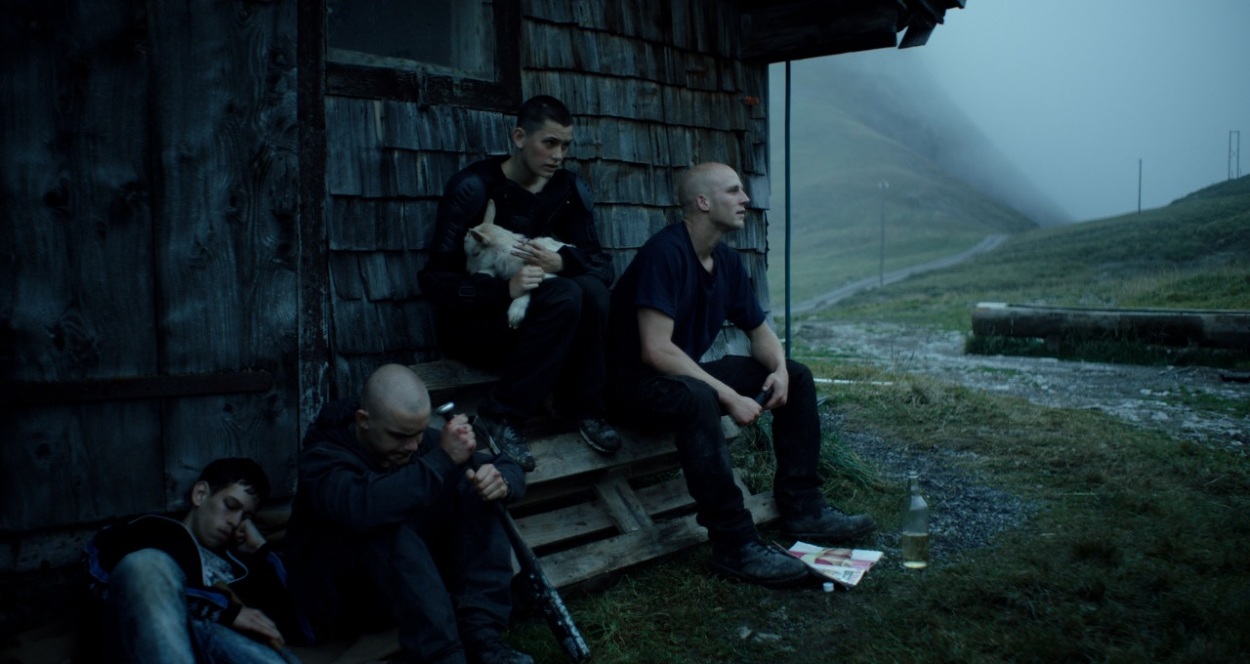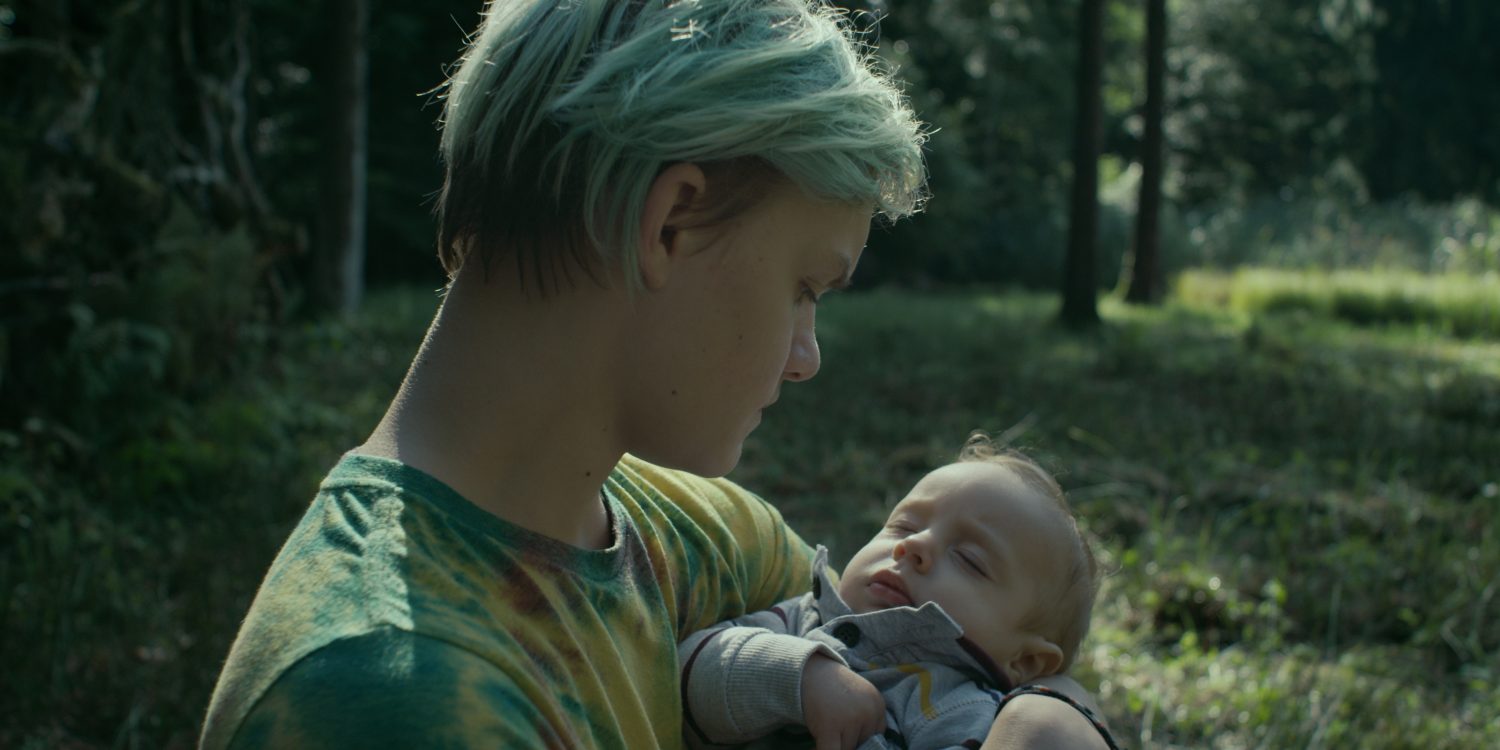 The Hollywood Reporter, 9/28/2014
Die Wochenzeitung, 3/11/2015
Hintergrundbericht zum Film
Interview mit Simon Jaquemet
Interview mit Simon Jaquemet und Simon Lutzke
Movie Data
o
Original language
Swiss German
Important Awards
Swiss Film Award: Best Cinematography
Bonus
o
Hintergrundbericht zum Film
Interview mit Simon Jaquemet
Review The Hollywood Reporter
Interview with Simon Jaquemet
Bericht zu den Dreharbeiten
Porträt über Simon Jacquemet
Interview mit Simon Jaquemet und Simon Lutzke