The Irishman
Martin Scorsese, USA, 2019
o
World War II veteran and mob hitman Frank "The Irishman" Sheeran recalls his possible involvement with the slaying of union leader Jimmy Hoffa.

Regisseur Martin Scorsese wollte anscheinend noch einmal in Ruhe jene Mafiastrukturen untersuchen, die ihn ein Leben lang faszinierten. Dafür nutzt er unscheinbare Orte, ein bedächtiges Erzähltempo und vergleichsweise passive Figuren. De Niro, Pesci und Pacino wurden digital verjüngt -- mit zweifelhaftem Resultat. Was den Film auszeichnet, ist die alles verschlingende Einsamkeit, die den Titelhelden umgibt.
Hans Jürg Zinsli
Alors que le devenir des personnages finirait presque par nous indifférer, le film vient doucement nous tirer par la manche et nous rendre à l'émotion des derniers rendez-vous. Le rendez-vous avec son destin de Frank, puis le crépuscule d'un survivant qui trompe la solitude en laissant se disputer souvenirs et regrets. Cette émotion nous étreint avec la force d'une simple allégorie, celle d'un cinéma qui brille de ses derniers reflets, celle d'un cinéaste qui, si il n'a pas encore tout dit, referme certainement une boucle ouverte il y a plus de quatre décennies. Une léger sentiment de tristesse nous accompagne alors que défile le générique, comme quand le gymnaste, au sortir d'une cavalcade époustouflante, rate légèrement sa réception avant de saluer.
François-Xavier Thuaud
Ce qui s'annonçait comme une dernière virée en forme de coup de jeune pour les rois du film de mafia se révèle une longue rumination pleine de douleur, de vieillesse et de regrets.
Guillaume Bonnet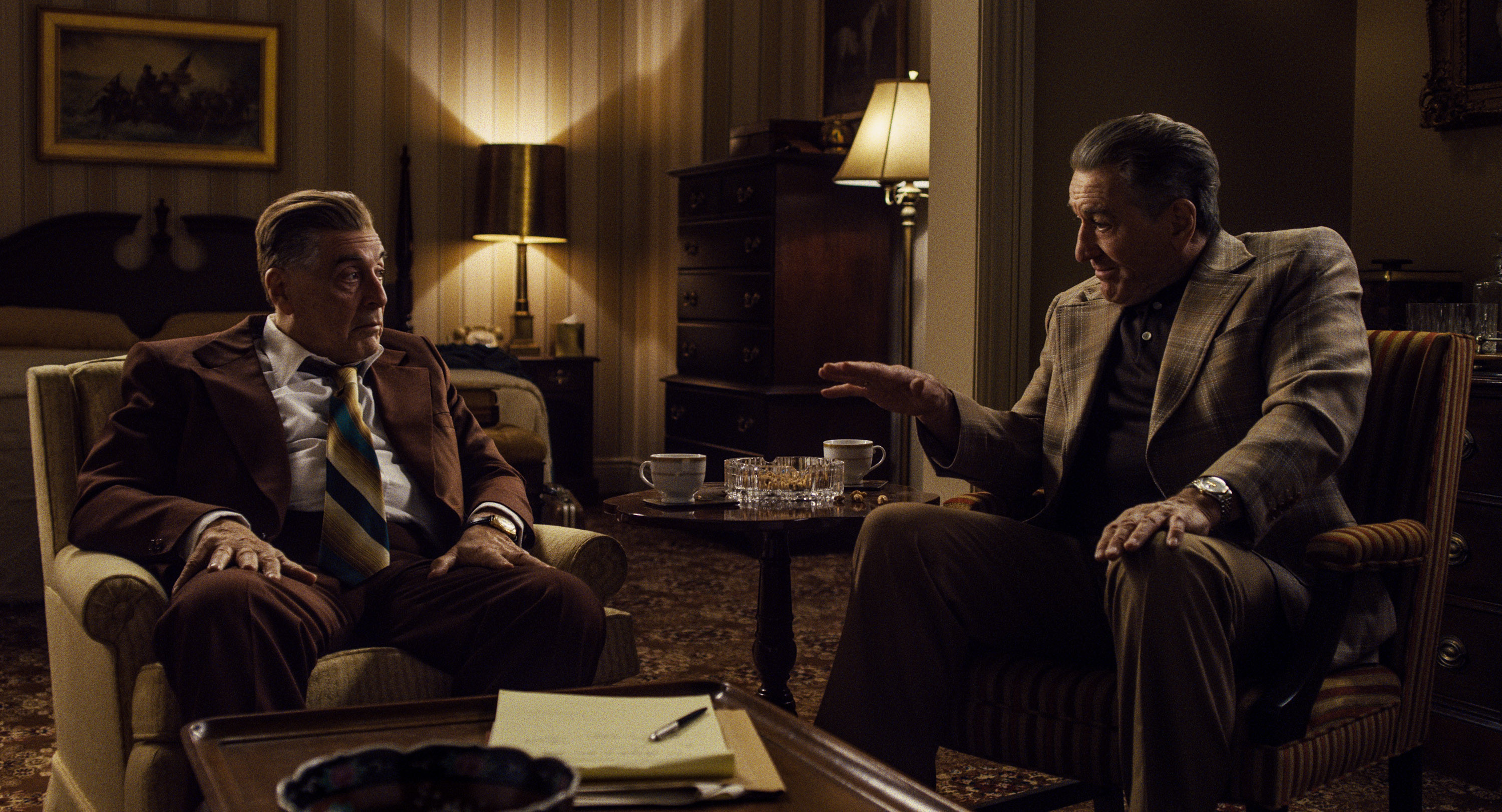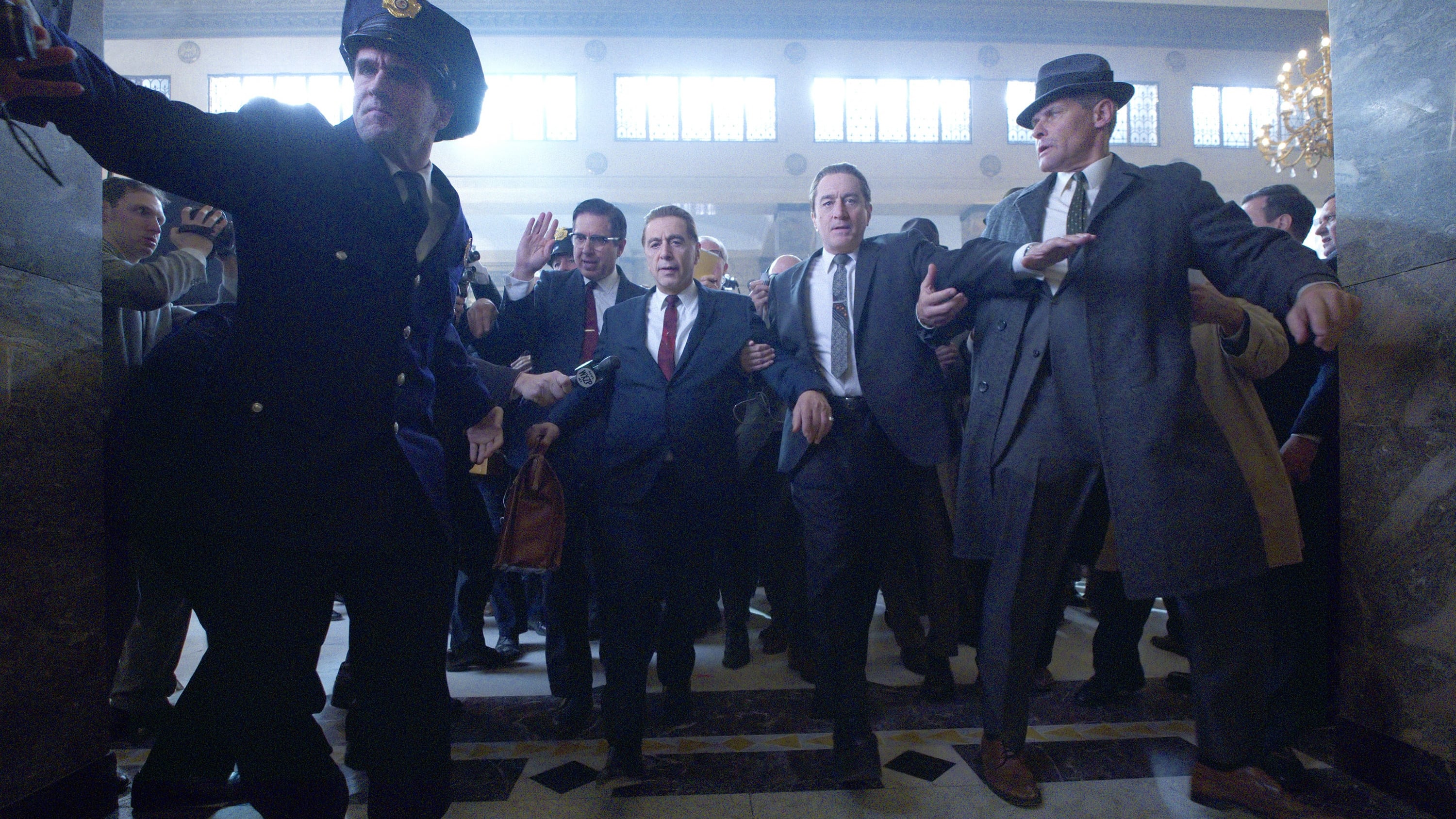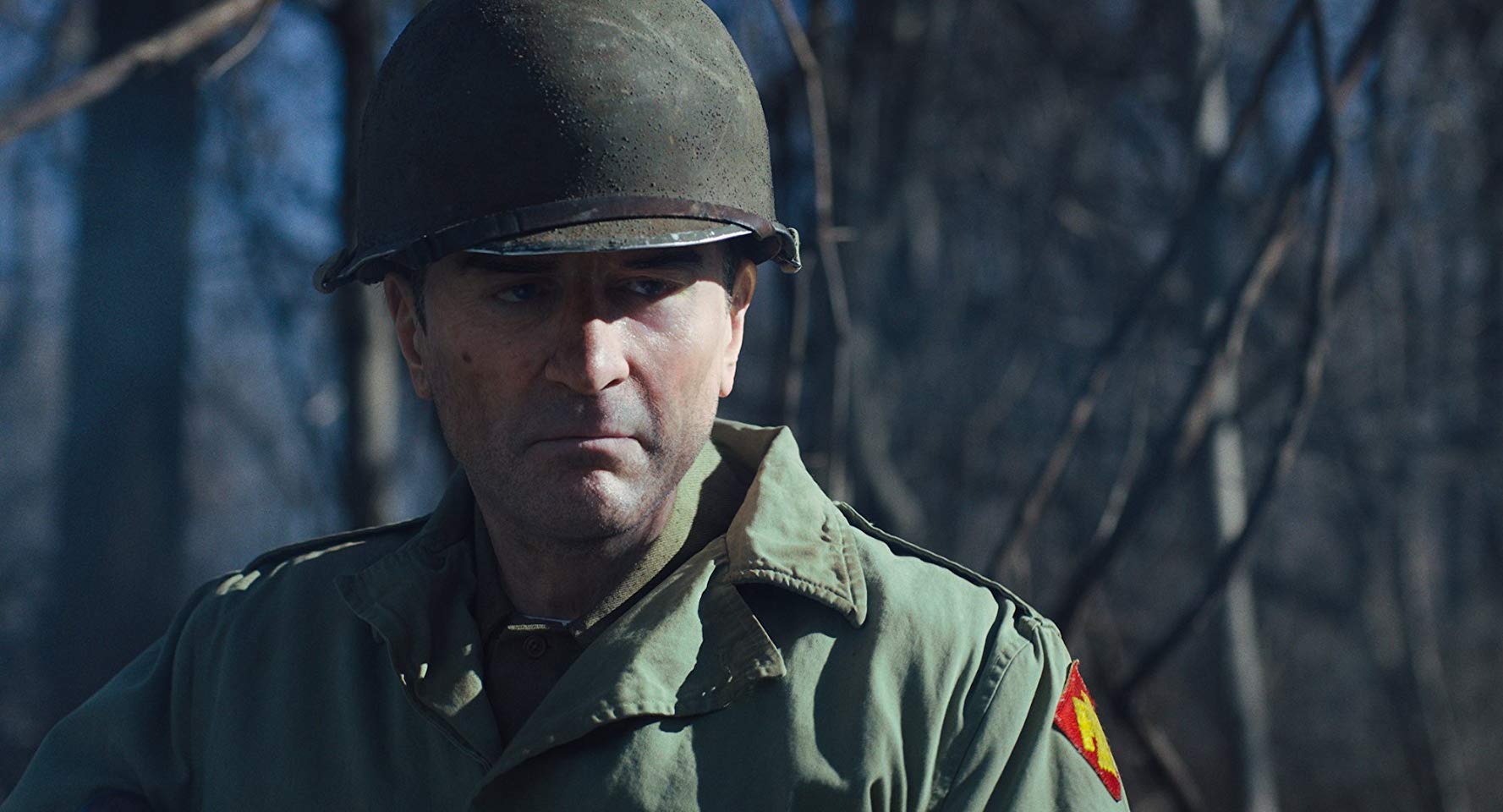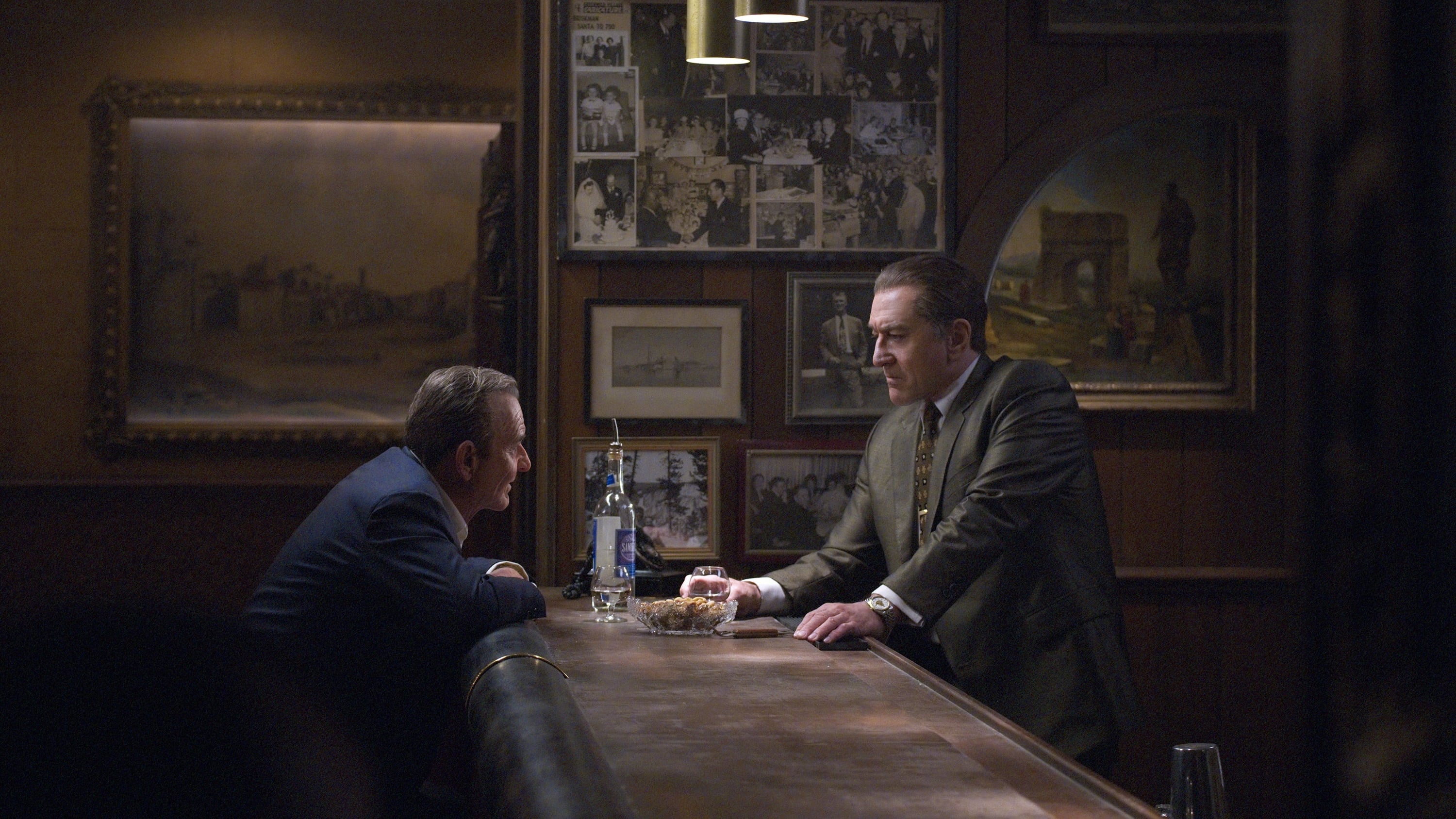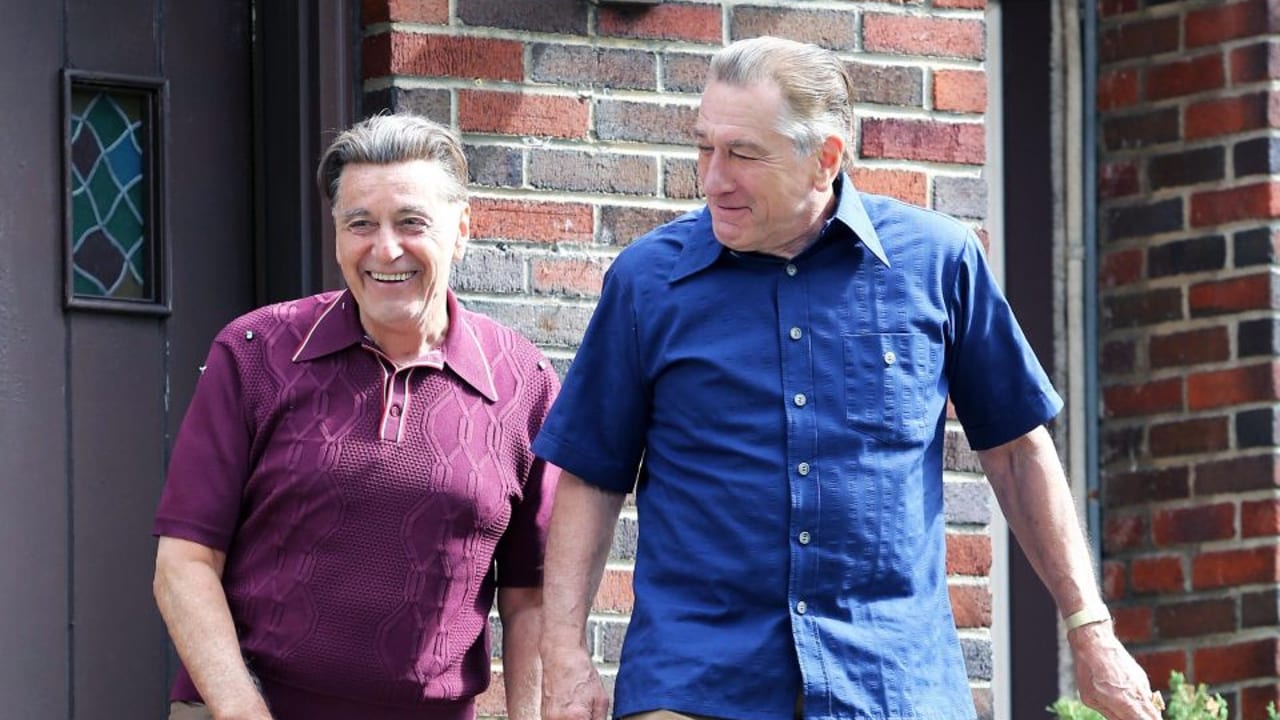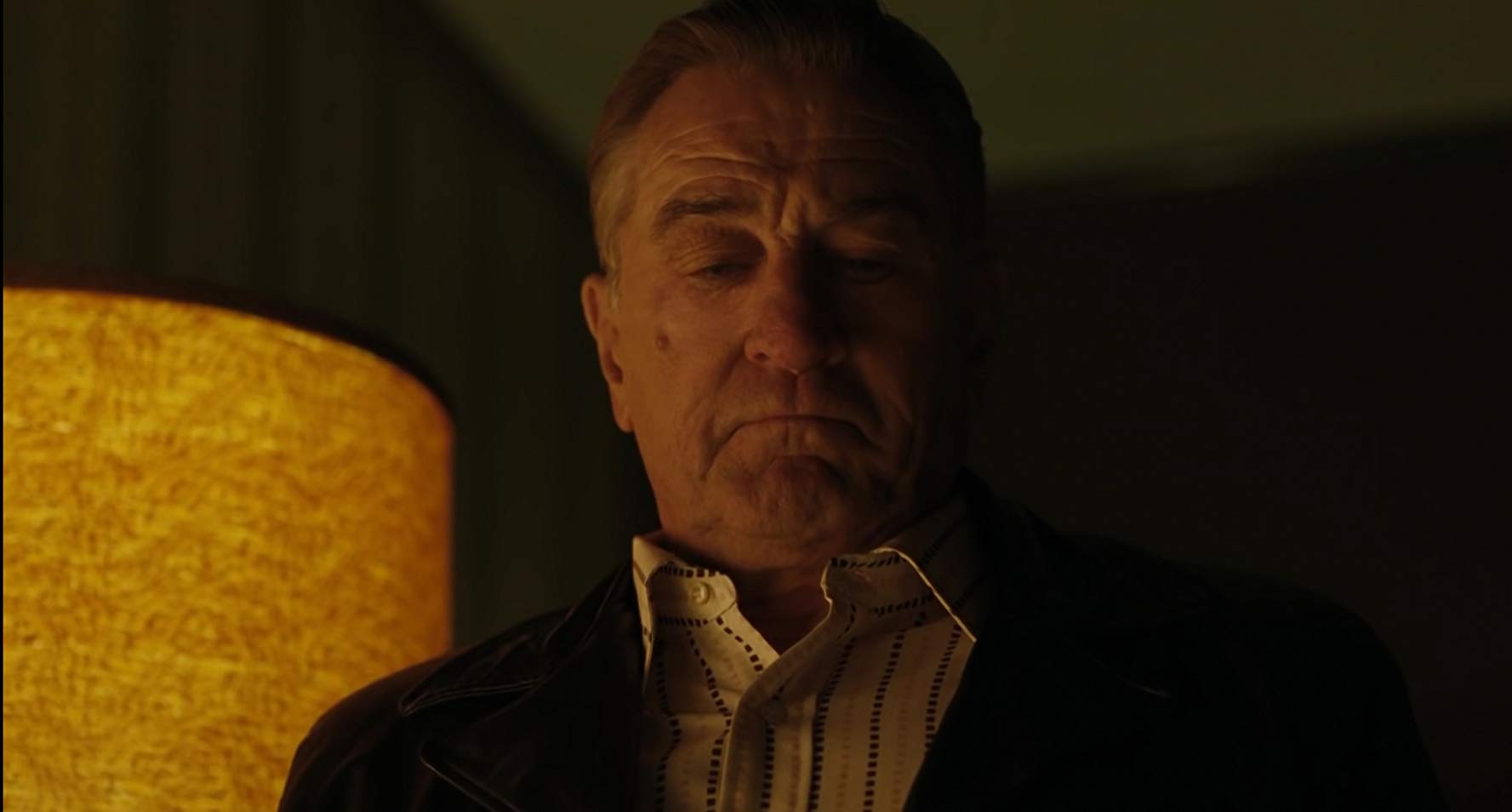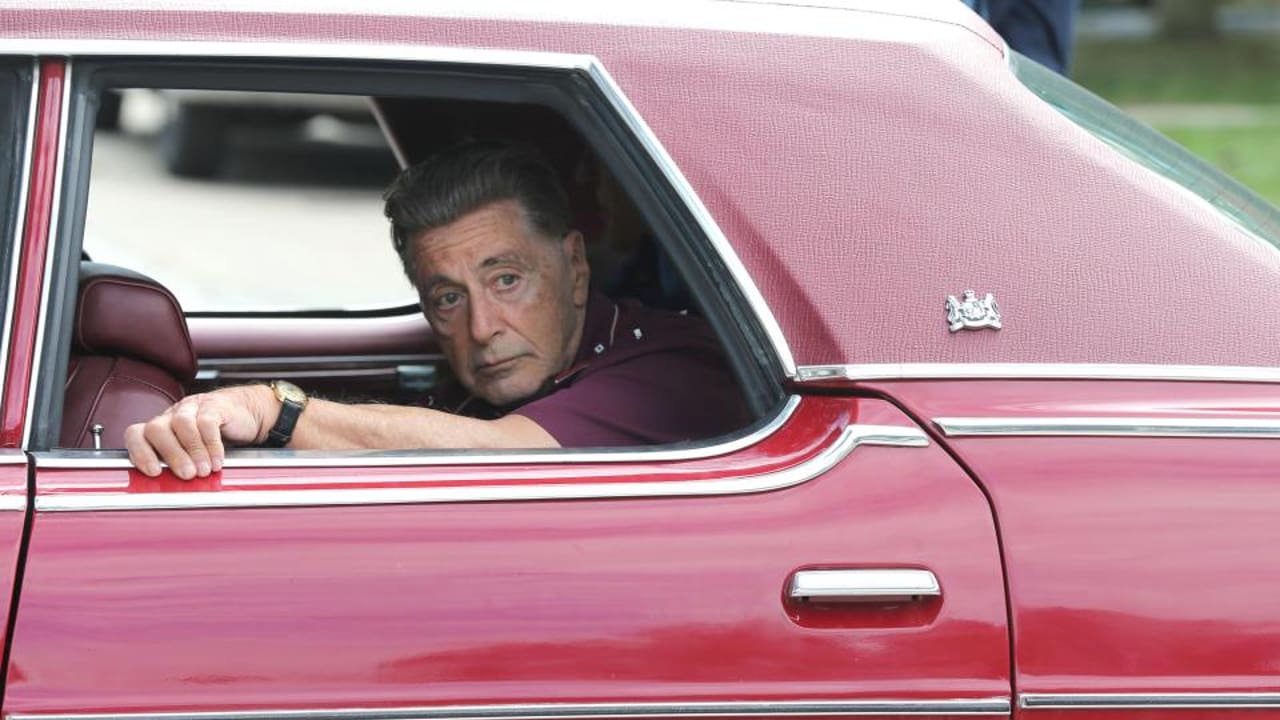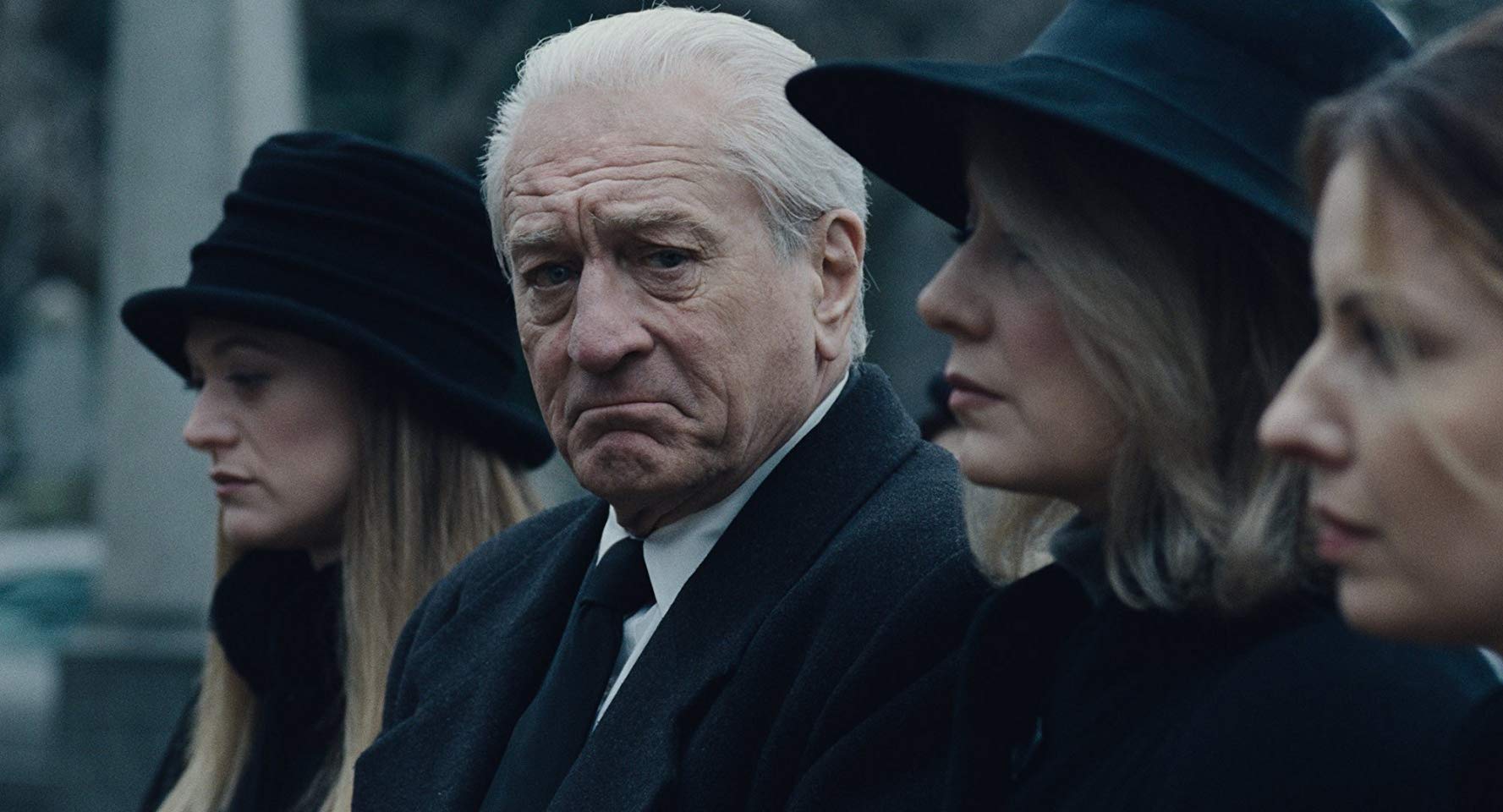 The New York Review of Books, 11/10/2019

11/12/2019

11/12/2019
Video Essay: How The Irishman Builds On GoodFellas
A conversation with Martin Scorsese, Robert DeNiro, Joe Pesci and Al Pacino
Interview with Jimmy Hoffa (1960)
Robert F. Kennedy interrogates Jimmy Hoffa (1957)
Al Pacino on portraying Jimmy Hoffa
The Irish Mob: Frank 'The Irishman' Sheraan
An Author Investigates His Family Ties To Jimmy Hoffa's Disappearance
Movie Data
o
Genre
Drama, Crime/Thriller
Original language
English
Cast & Crew
o
Robert De Niro
Frank 'The Irishman' Sheeran
Joe Pesci
Russell Bufalino
Bonus
o
Video Essay: How The Irishman Builds On GoodFellas
A conversation with Martin Scorsese, Robert DeNiro, Joe Pesci and Al Pacino
Interview with Jimmy Hoffa (1960)
Robert F. Kennedy interrogates Jimmy Hoffa (1957)
Al Pacino on portraying Jimmy Hoffa
The Irish Mob: Frank 'The Irishman' Sheraan
Comparison between the movie and the case of Jimmy Hoffa
Review Frankfurter Allgemeine Zeitung
An Author Investigates His Family Ties To Jimmy Hoffa's Disappearance