The Two Popes
Fernando Meirelles, UK, Italy, Argentina, 2019
o
Behind Vatican walls, the conservative Pope Benedict and the liberal future Pope Francis must find common ground to forge a new path for the Catholic Church.

Die grossartigen Schauspieler geben beiden Kirchenoberen ein menschliches Gesicht. Gegenseitig beichten sie ihre Sünden. Wobei Rückblenden in die Zeit der argentinischen Militärdiktatur Bergoglios Biografie stärker konturieren. Der künftige Papst Franziskus wird über Gebühr zum Reformer stilisiert, während das beide Pontifikate überschattende Thema des sexuellen Missbrauchs im Hintergrund bleibt.
Michael Meier

Von den Slums von Rio, der unchristlichen "City of God" der Gangster, geht es in die heilige Vatikanstadt. In seinem neuesten Film imaginiert der Brasilianer Fernando Meirelles lange Gespräche zwischen Papst Benedikt und Kardinal Bergoglio, späterer Papst Franziskus, über die Zukunft der Kirche zwischen Tradition und Erneuerung, Schuld, Reue und Vergebung, zwischen steifem Sakralprunk und lebenszugewandter Bescheidenheit. Grandios verkörpert werden sie von den beiden Schauspielgranden Anthony Hopkins und Jonathan Pryce, deren Gesichtslandschaften so genau studiert werden wie die Räume und Gärten der päpstlichen Residenzen. Nach "The Irishman" und "Marriage Story" die nächste Perle aus dem Hause Netflix, die einen längeren Kinoauftritt verdient hätte!
Anke Sterneborg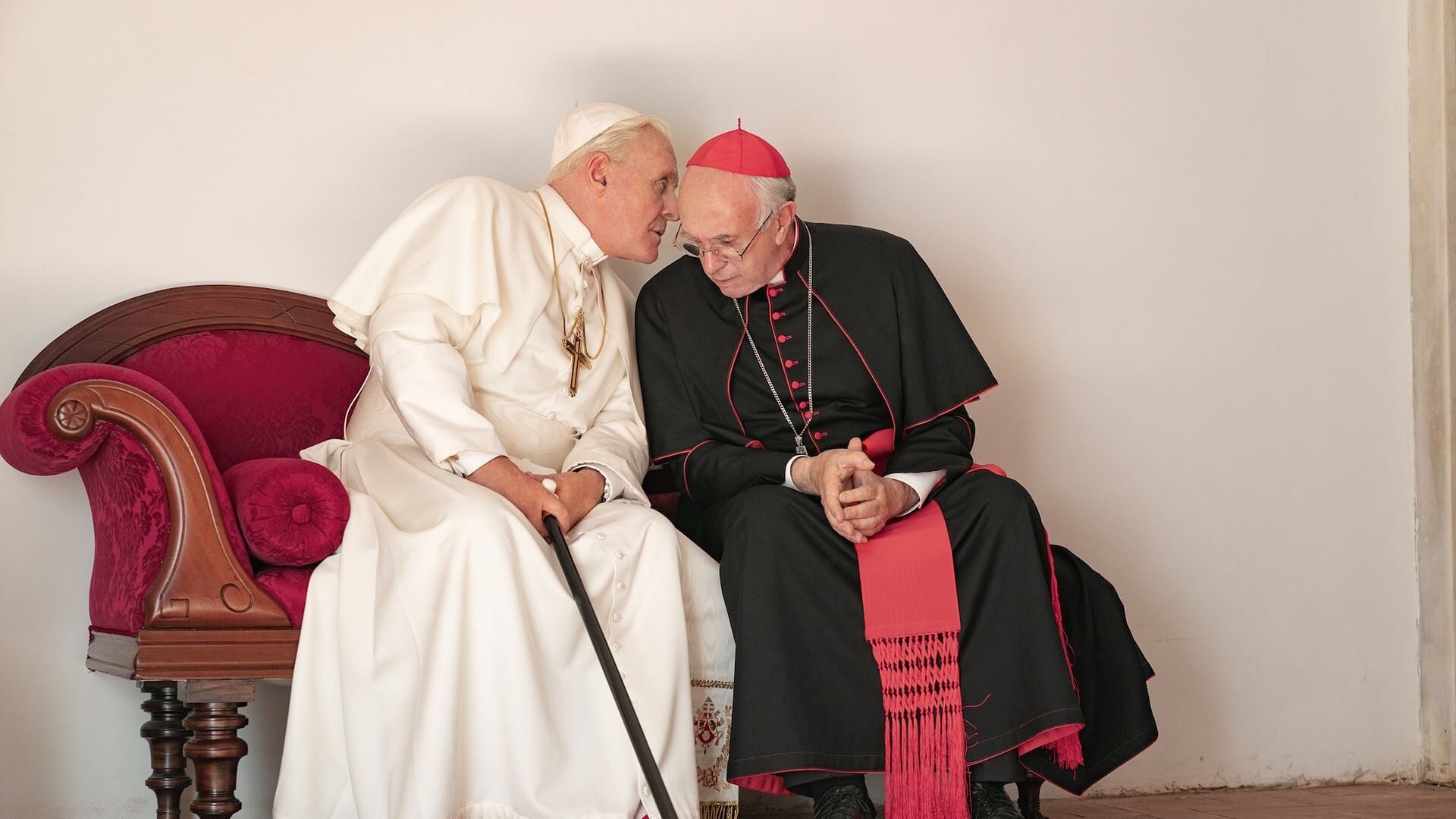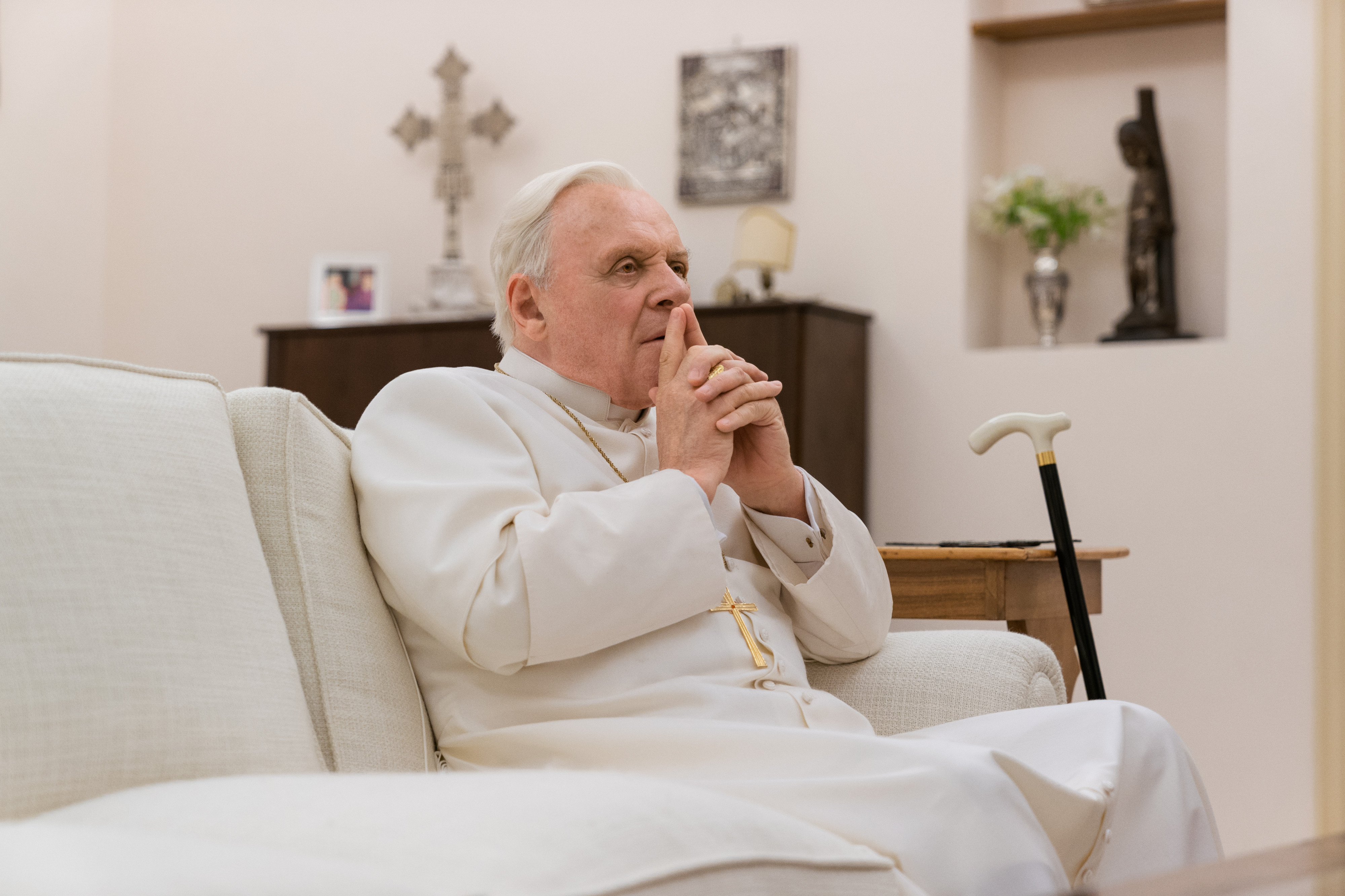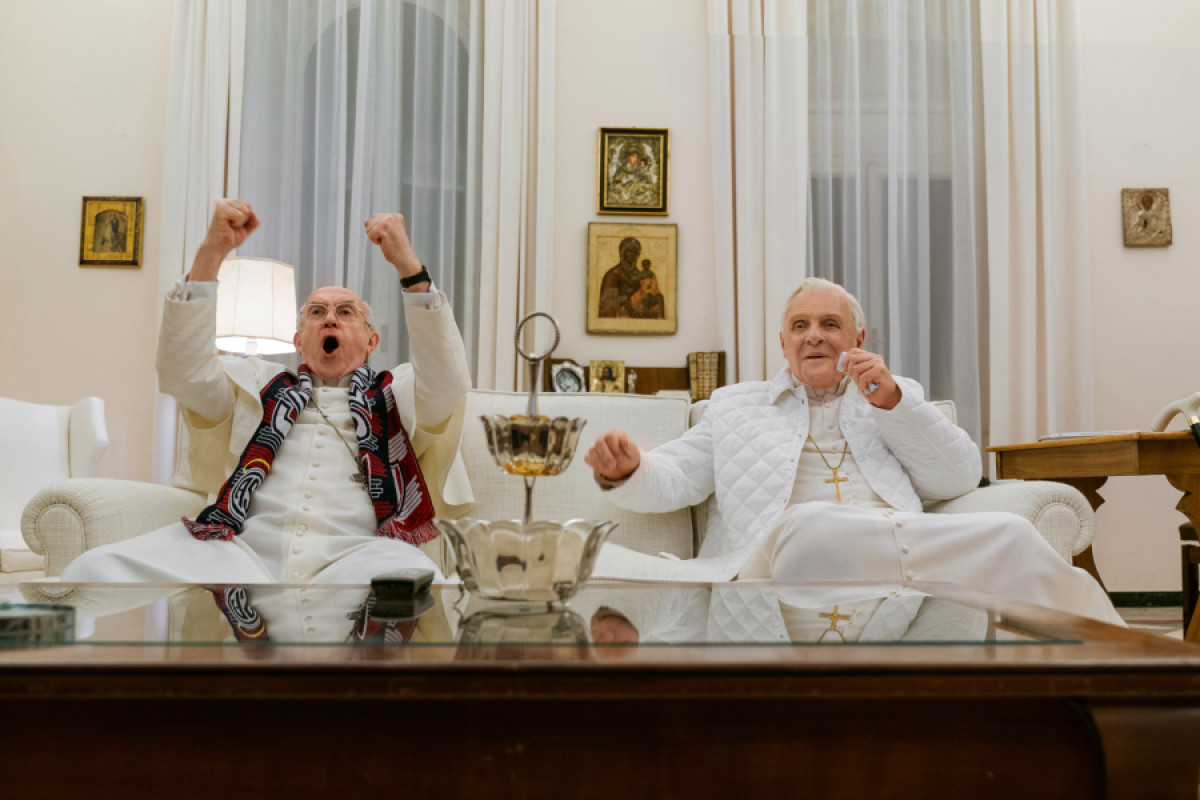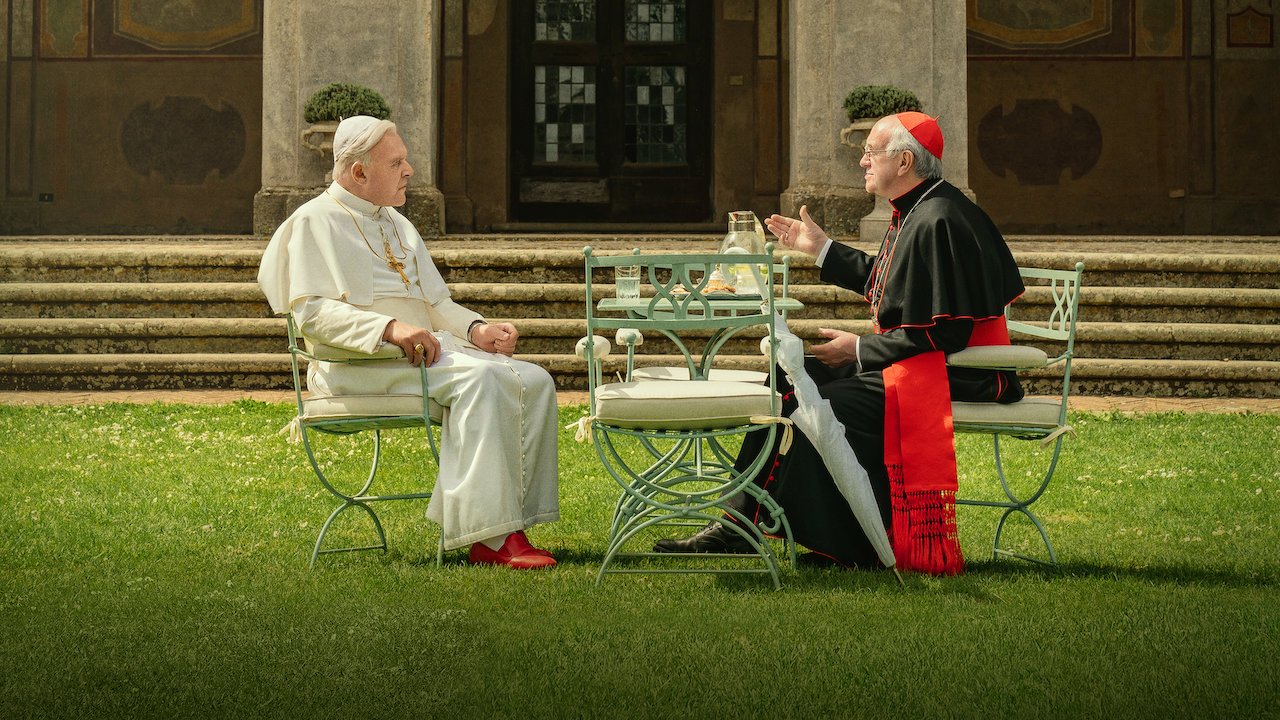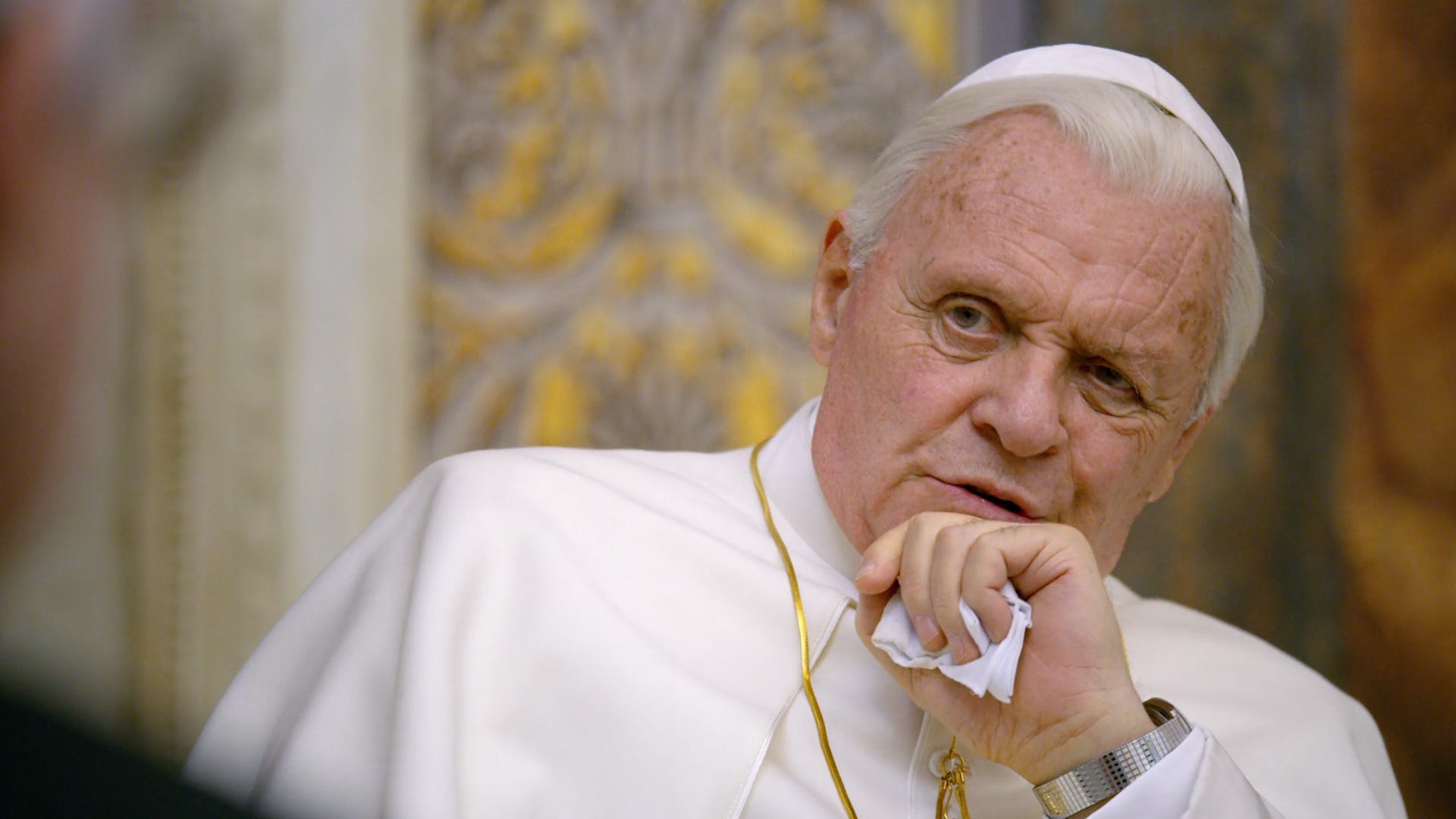 The New York Times, 11/25/2019
Berliner Zeitung, 12/2/2019
Reportage: Papst Franziskus besucht Benedikt
Reportage: Papst Franziskus unter Druck
Papst Benedikt XVI im Deutschen Bundestag
Video Essay: What Makes Anthony Hopkins Great
Movie Data
o
Original languages
English, Latin, German, French, Portuguese, Spanish, Italian
Cast & Crew
o
Jonathan Pryce
Jorge Bergoglio/Pope Francis
Anthony Hopkins
Joseph Ratzinger/Pope Benedict XVI
Sidney Cole
Cardinal Turkson
Bonus
o
Reportage: Papst Franziskus besucht Benedikt
Reportage: Papst Franziskus unter Druck
Papst Benedikt XVI im Deutschen Bundestag
Video Essay: What Makes Anthony Hopkins Great
Review The New York Times