A Hidden Life
Terrence Malick, Germany, USA, 2019
o
A Hidden Life is the story of an unsung hero, Franz Jägerstätter, who refused to fight for the Nazis in World War II. When the Austrian peasant farmer is faced with the threat of execution for treason, it is his unwavering faith and his love for his wife Fani that keeps his spirit alive. – Based on true events.

Nazi-Gräuel, kombiniert mit den überhöhten Landschaftsbildern, die der Amerikaner Terrence Malick zu seinem Markenzeichen gemacht hat? Das funktioniert erstaunlich gut im neuen Film des Regisseurs, der zum ersten Mal seit langem wieder eine geradlinige Geschichte erzählt. Die beiden Hauptdarsteller sind exzellent. Und Bruno Ganz zeigt in einem Kurzauftritt als reuiger Richter noch einmal, wie er gleichzeitig Schrecken und Sanftmut verbreiten konnte.
Matthias Lerf

"Heil Hitler" grüßen die Dorfbewohner im österreichischen St. Radegund einander auf dem Feldweg. Nur der Bauer Franz Jägerstätter mag nicht mitmachen. Er sagt: "Pfui Hitler." Regisseur Terrence Malick erzählt die wahre Geschichte des Widerständlers als elegischen Dreistünder, gedreht an Originalschauplätzen in Österreich und Deutschland, eine Meditation über Liebe, Wut, Zweifel, Kraft.
David Steinitz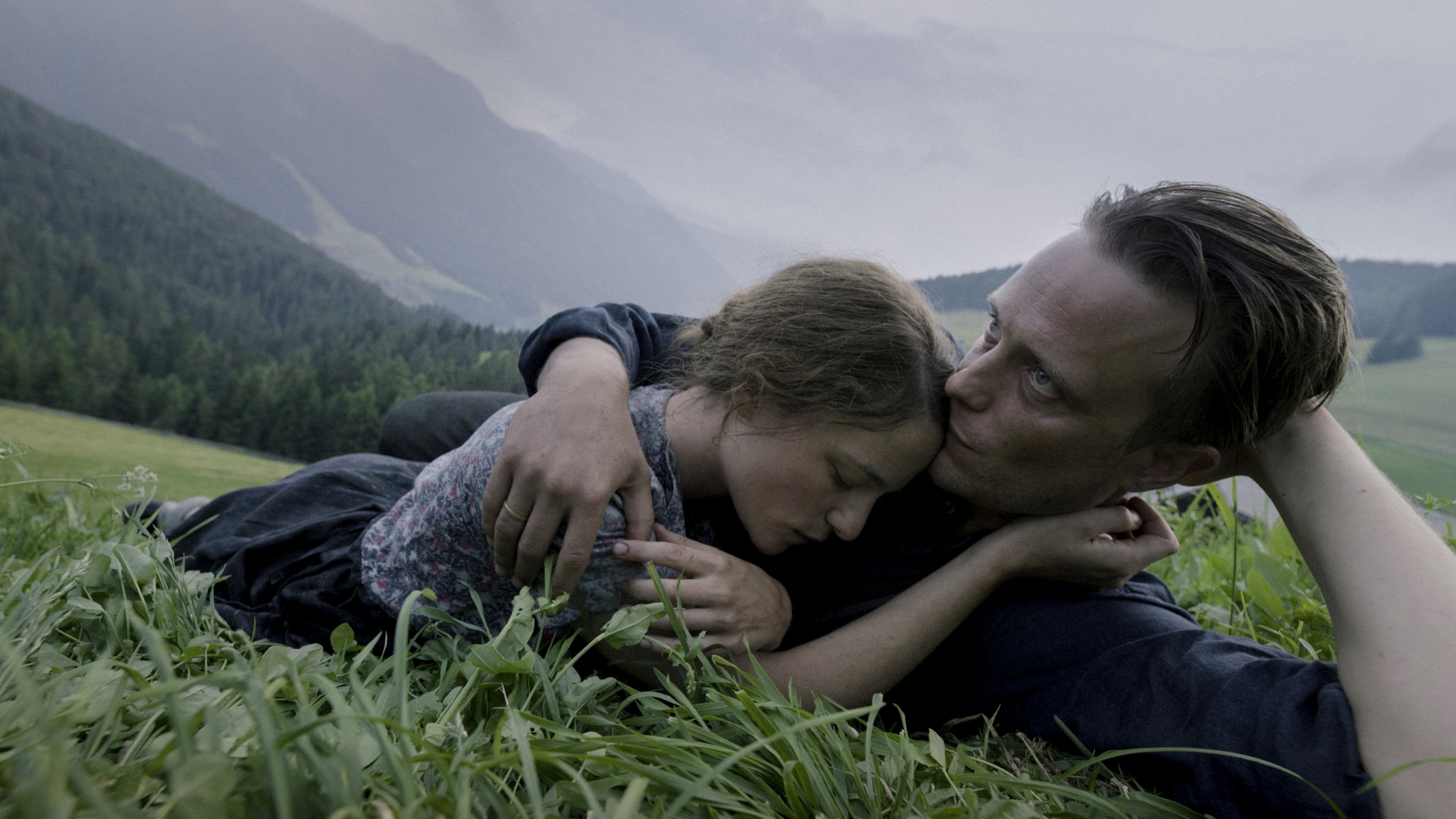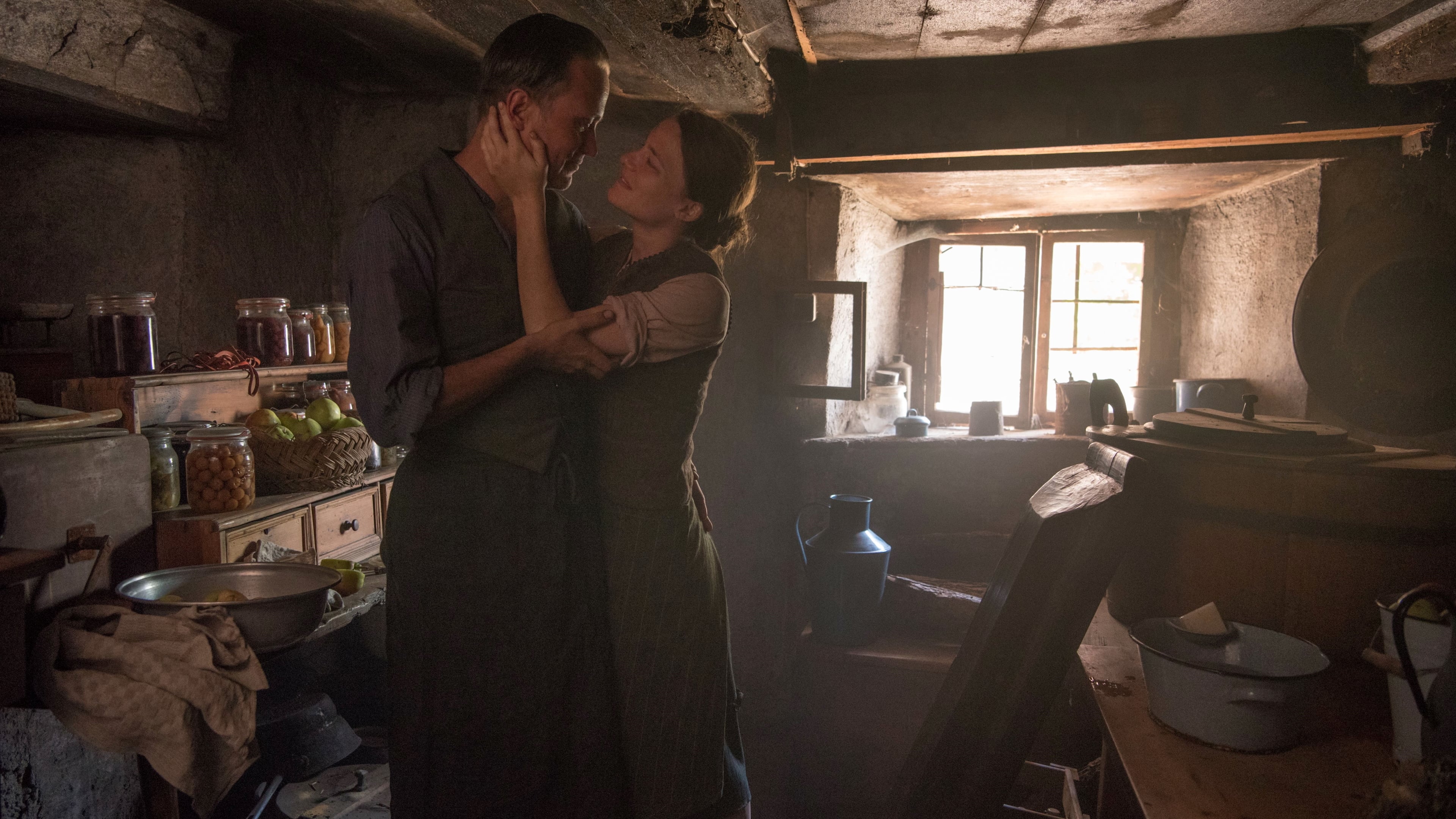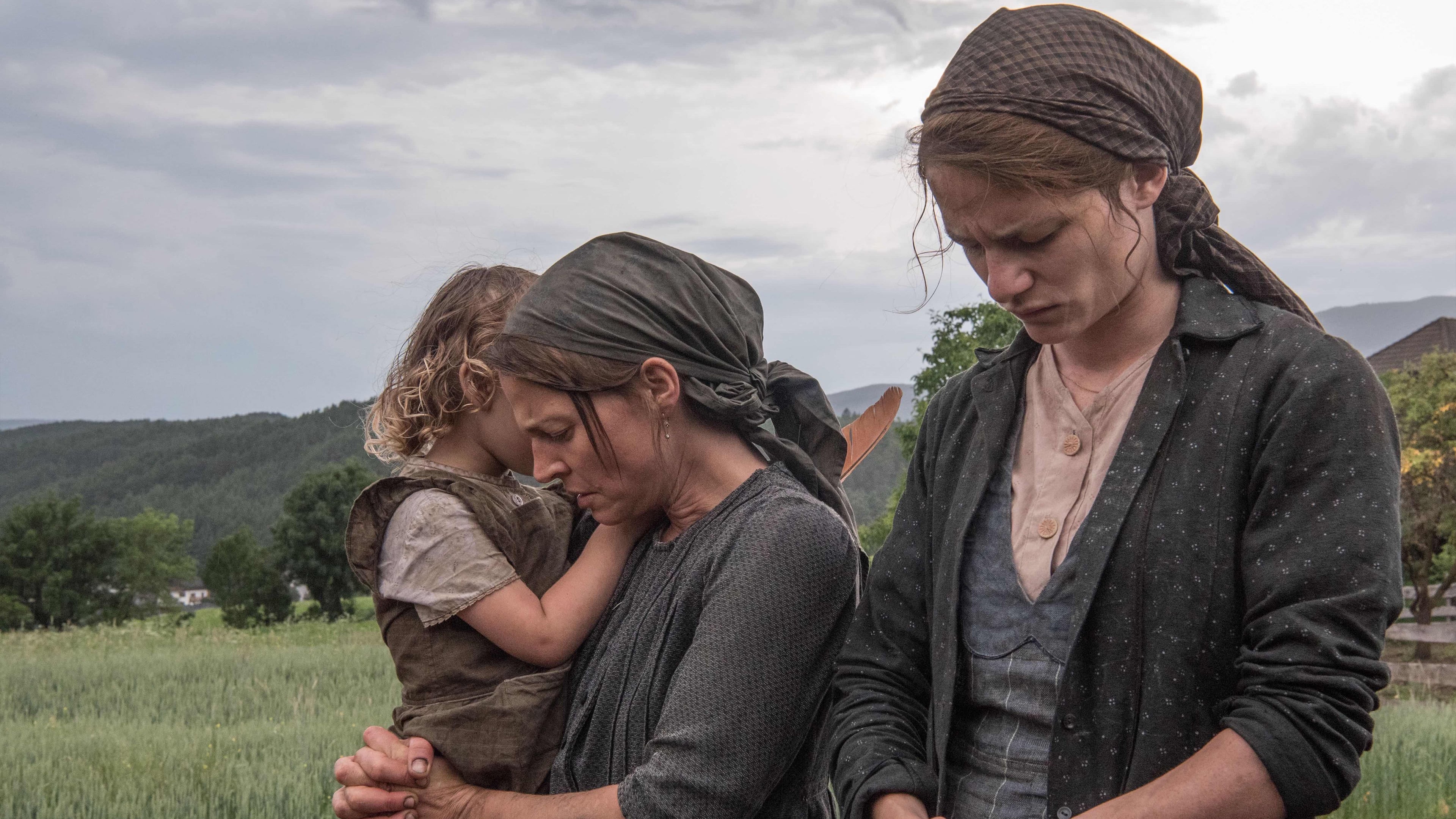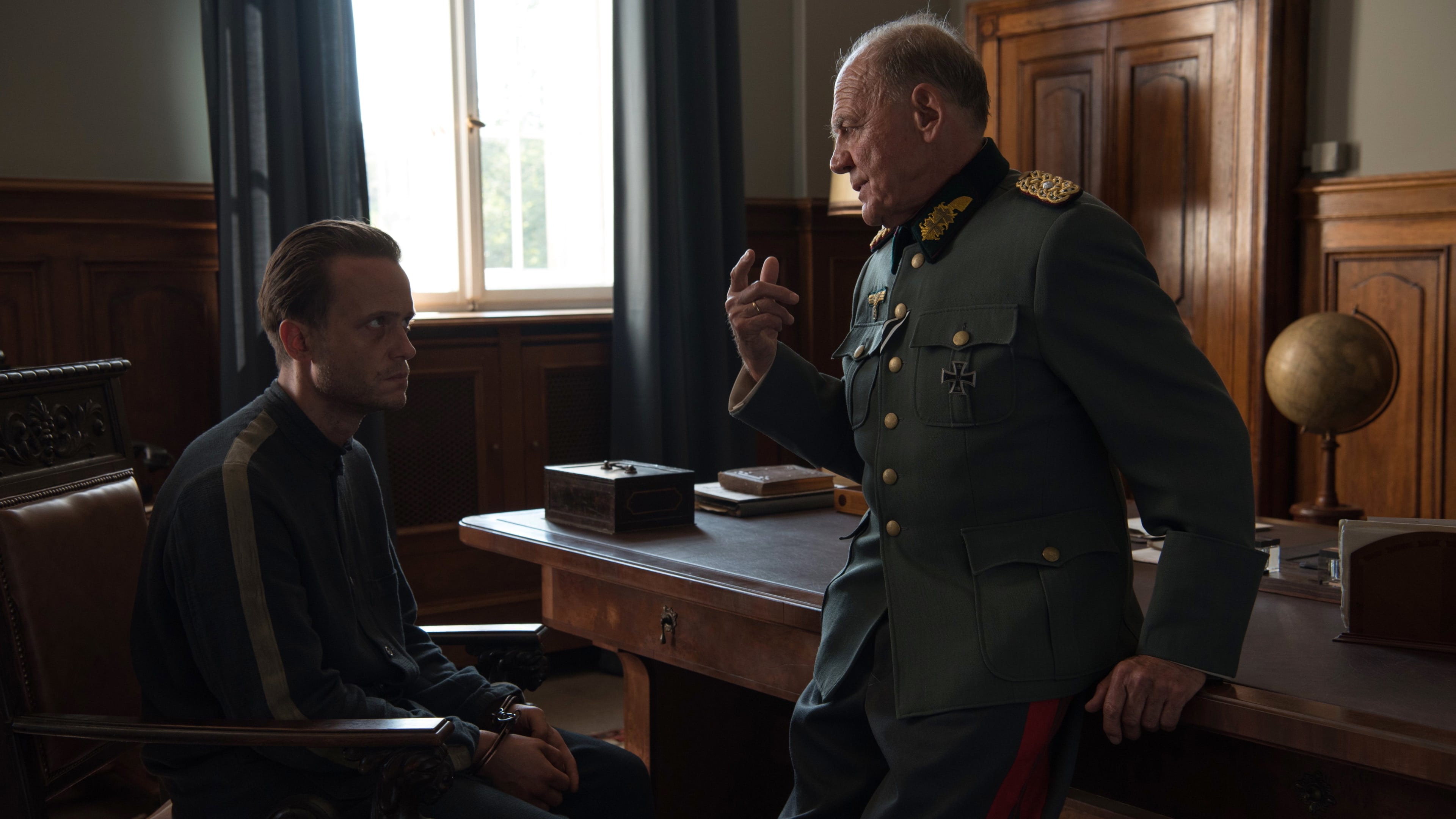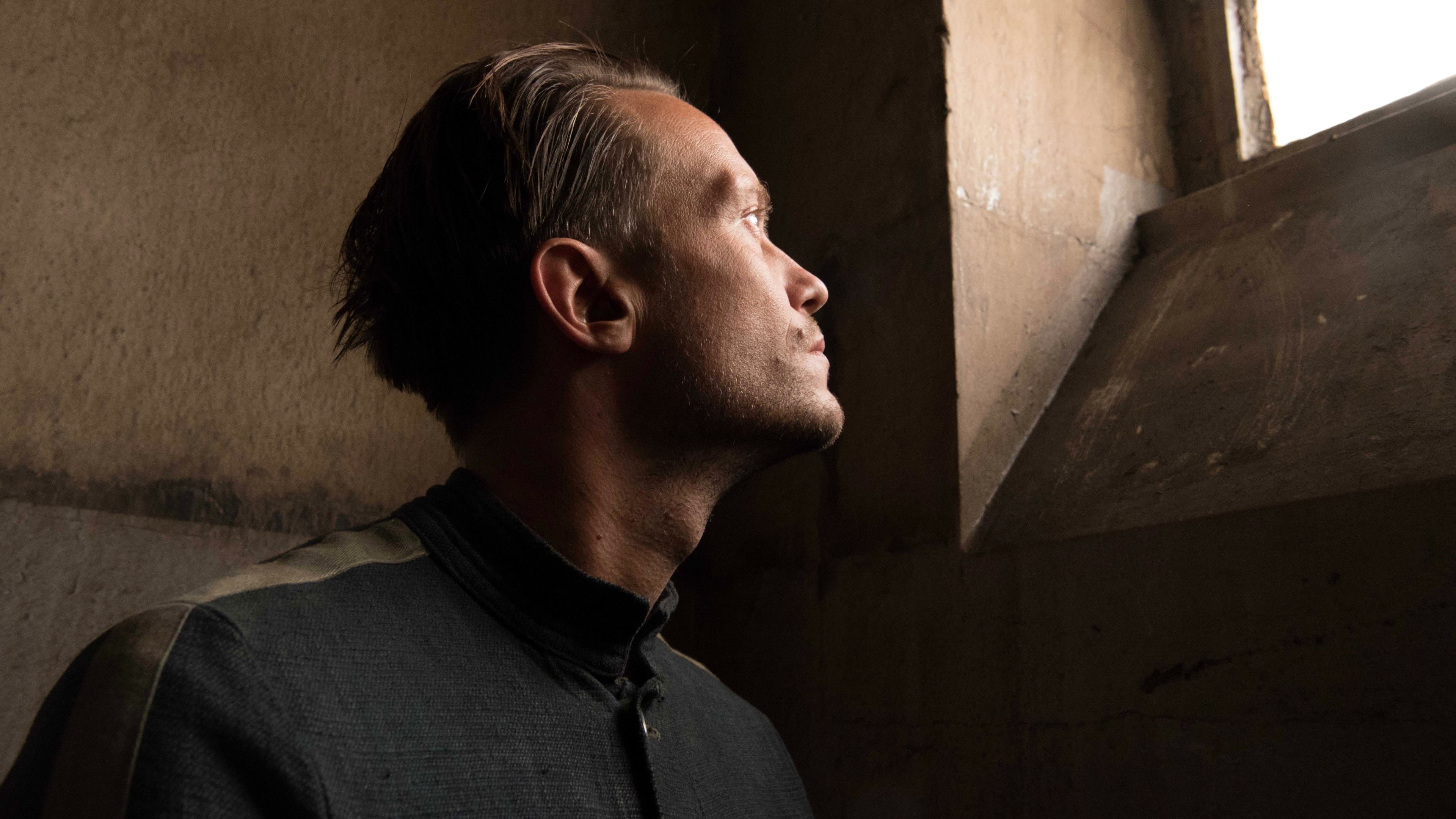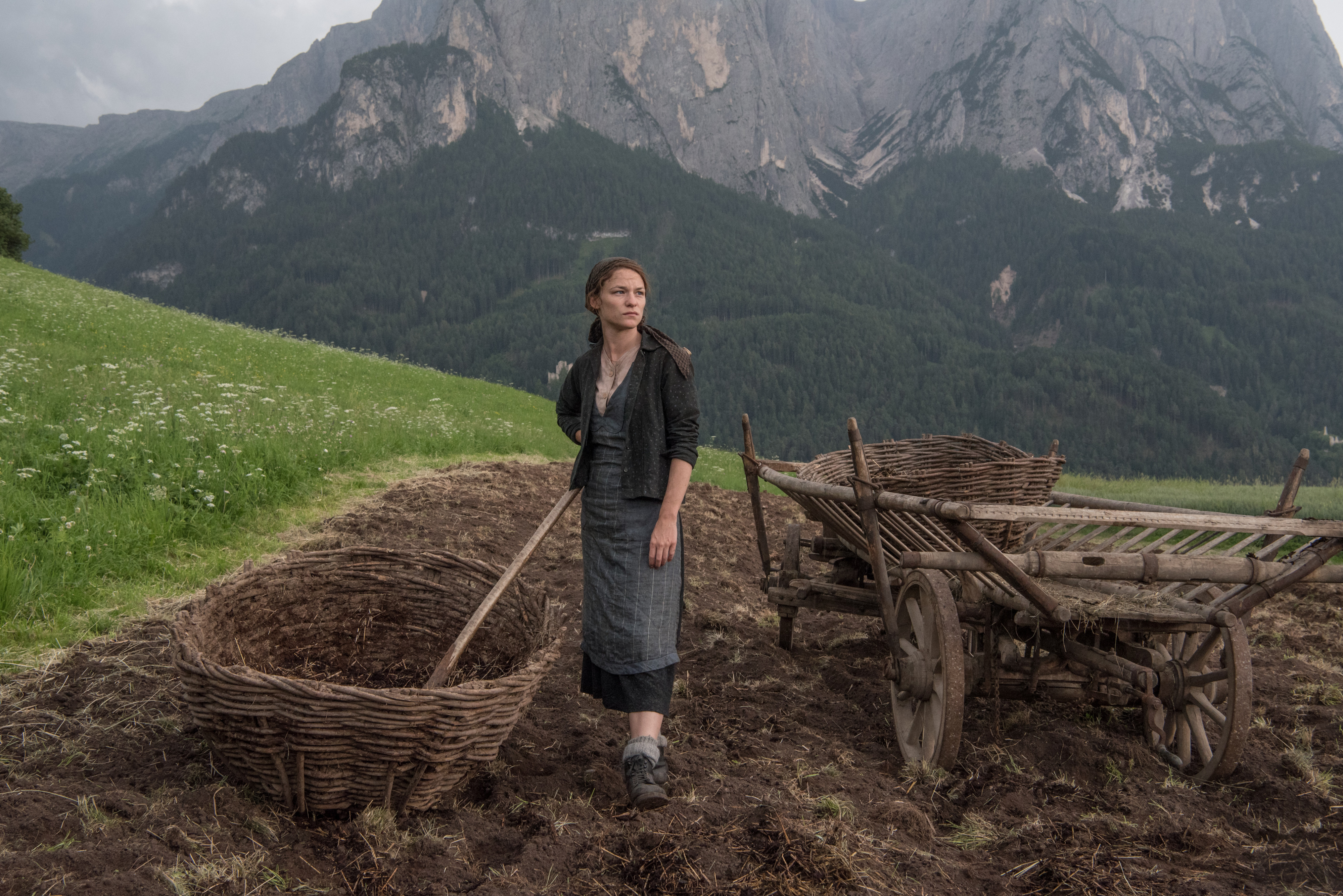 Spiegel Online, 5/18/2019

8/8/2013
Die Geschichte des Franz Jägerstätter
Der Fall Jägerstätter (Reportage 1967, Interviews mit Franziska Jägerstätter und Zeitgenossen)
Über die Entstehung des Films
Interview with August Diehl and Valerie Pachner
Interview mit Marcus Loges, Produzent des Films
Interview with cinematographer Jörg Widmer
Movie Data
o
Original languages
English, German
Cast & Crew
o
August Diehl
Franz Jägerstätter
Valerie Pachner
Franziska Jägerstätter
Michael Nyqvist
Bishop Joseph Fliessen
Bonus
o
Die Geschichte des Franz Jägerstätter
Der Fall Jägerstätter (Reportage 1967, Interviews mit Franziska Jägerstätter und Zeitgenossen)
Über die Entstehung des Films
Interview with August Diehl and Valerie Pachner
Über die langwierige Seligsprechung Franz Jägerstätters
Über das Leben Franz Jägerstätters
Interview mit Marcus Loges, Produzent des Films
Interview with cinematographer Jörg Widmer